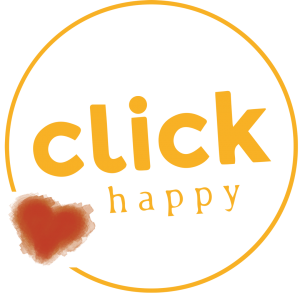 You child is the most precious thing in the world to you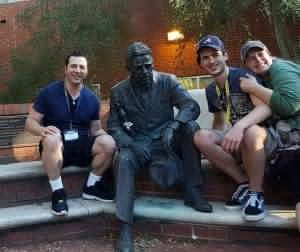 I feel you.  This is the day my son left for Uni a whole continent away from me.  The LOVE was overwhelming.  Hi I'm Mandi Lynn.  I'm a past winner of New Zealand Creative Photographer of the Year and the designer and lead tutor of Click Happy.  Click Happy is a Photography Course that sits over the top of an award-winning wellness framework.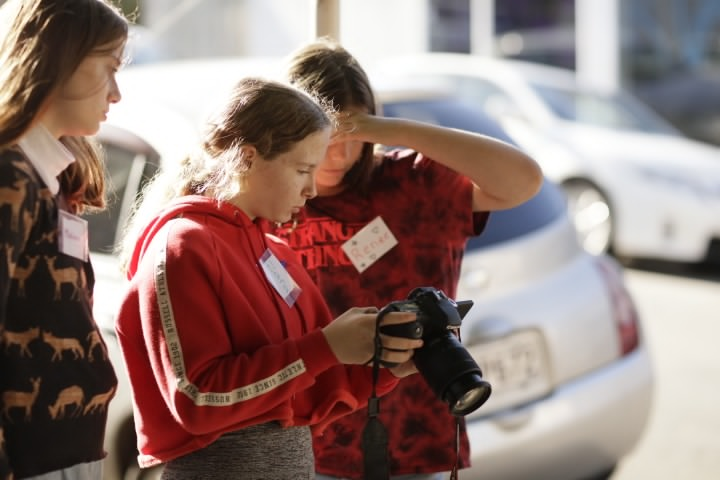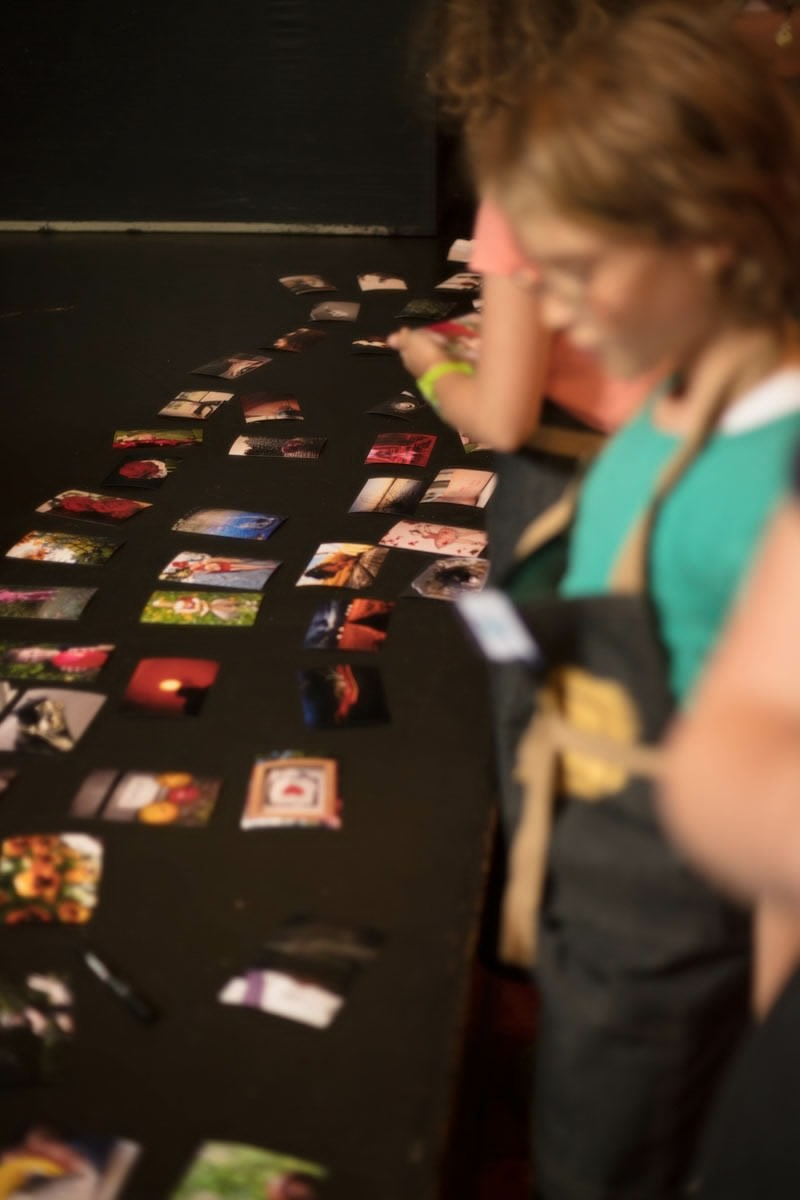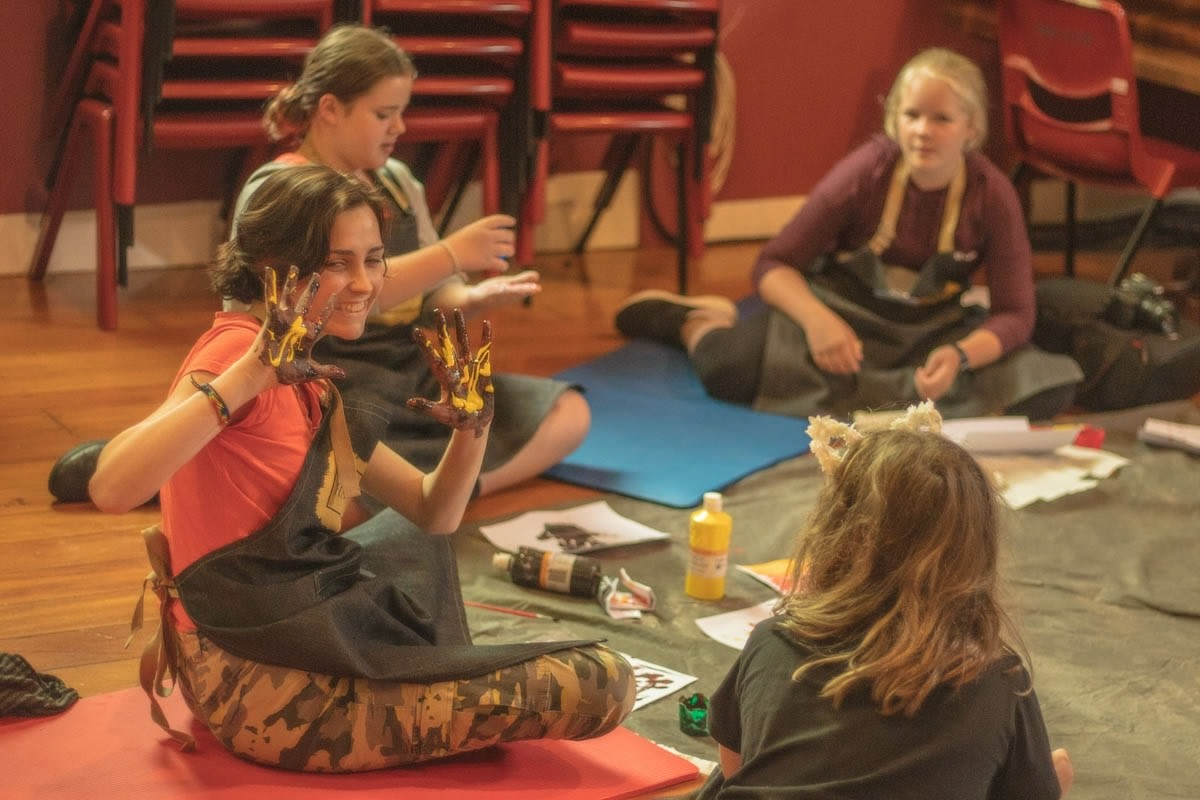 Live Courses vs Online Courses
Normally I teach Click Happy to kids live and in person but after lockdown we realized that we had the capacity to open the course to more than just our community.    We teach it through our Community Trust called Every Body is a Treasure Trust.  And now thanks to a lovely grant from Wellington Community trust we are now able to make it available online which is very cool.
But it changes the dynamic.  See I could easily tell if a 40-year-old was trying to pretend to be a 12-year-old girl when I was teaching live.  It was never a thing.  So now that I can't physically see my kids I need to take extra steps to keep everyone safe.  And also keep us on the right side of the law globally.  Which means that we 100% need your permission to have your child attend the zoom calls with my youth mentors and with other students.
So we are putting hurdles in this part to keep it safe for everyone.
We need you to sign a permission slip and because I can't physically eyeball you with your child I need you to send a photo ID.  Once that is done and we have gathered our next class we can start sending your child access to the zoom sessions.
The photography camp is free.  There are 10 days of course materials where your child will get a chance to have their imagery featured in a National exhibition and will be shown how to use manual settings on their camera.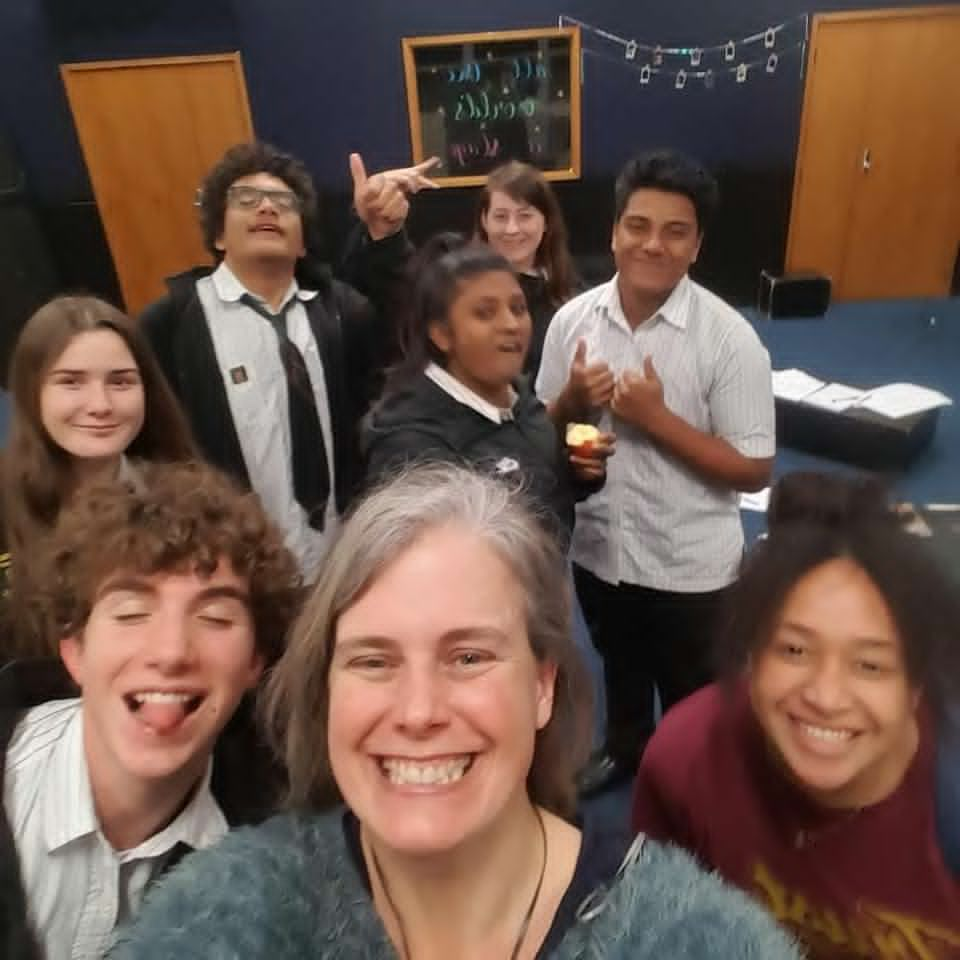 Oh Oh Oh and it gets really cool at this point.
I have lots of really amazing world-class photographer friends who have agreed to curate a book and an exhibition of these images.  So if your kid shows grit and talent, one of their images could be selected to make it into the book or exhibition about the project.  How cool would that be?!   But even if they don't get picked they are going to learn lots of cool stuff about how to use their camera or phone camera better and about how to become more self-compassionate and creatively resilient.
So if this is something you want for your gorgeous child then...
Consent is Needed
Photograph one of your Photo ID's
You will also need to see and agree with our Terms & Conditions, Privacy & Legal
UPLOAD the Consent and Photo ID on this form Upload Consent/PhotoID (or click the image below)
Once that is done and we know your kid is legit and has your permission then we can allow them access to community communication channels.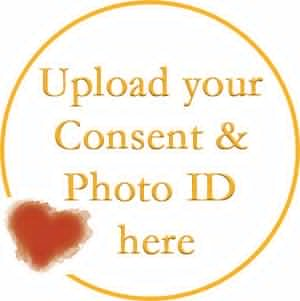 Whoop whoop.  Welcome to the family. 🙂
***Please do NOT email us your ID's or link us to your permission slip***
Please avoid the Admin Black Hole!
Please be aware that this challenge is run by an admin challenged artist on the smell of an oily rag.  I don't have a fancy admin team.
If you don't follow the system of forms we have laid down and instead email stuff to me, just assume it has joined the 2000 other unopened emails in my inbox (this is not an exaggeration).  Make sure your kids put stuff in the forms indicated as well, otherwise we lose it and it becomes a time-sucking pile of tangled Christmas tree lights.  This free course will only work if everyone toes the line and puts their stuff in the right spot.
It takes me 30 minutes with our crap internet to download an emailed permission slip and re-upload it where I asked it to go in the first place.  30 minutes I could be spent creating cool content. SO PLEASE for the love of photography and my scatty artistic brain..put the stuff in the forms. 🙂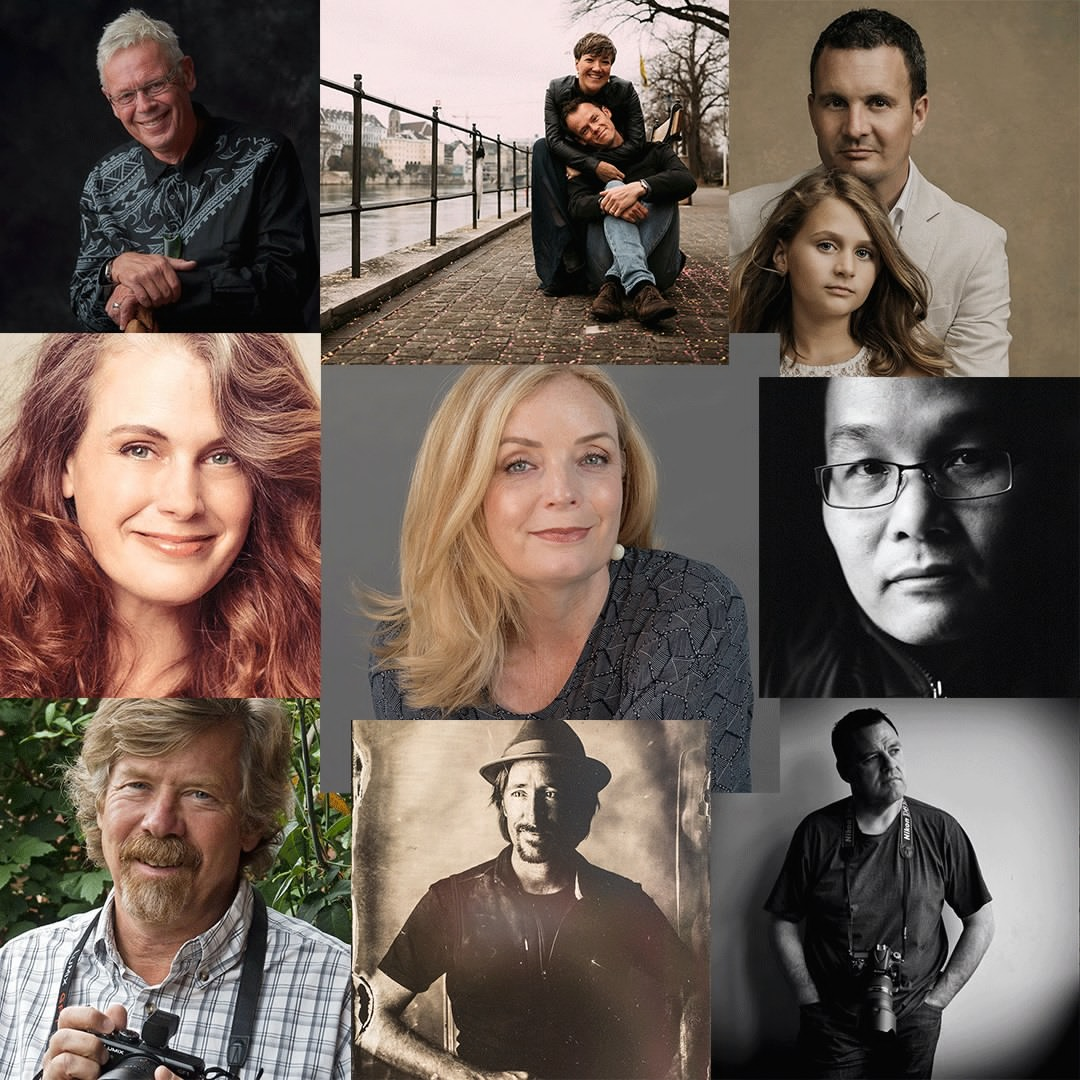 But I don't have a printer and I can't fill in your form!
Don't worry we have a plan B
Plan B - Photo Version
Upload a photograph of a piece of paper that has your ID on it and the following words.
"I __________________________(first and last name), give permission to my child ______________________ (first and last name) to partake in the Click Happy forums and the course for Click Happy.  I agree unconditionally to the terms and conditions. " Then sign and date the paper
Then go to the form and upload the image where it asks you for the permission form, and then photograph your ID and send it where it asks for ID.  Please just photograph it and don't scan it as we can only accept 10MB files - scans can be bigger than this :).

The Value of Time - And Communication
So imagine that there was a language that your child could learn in 5 days that would enable them to communicate with anyone in the world no matter what language they spoke.
Well photography is that.  Unless the viewer is vision impaired there are at least 1000 words painted and with an automatic google translator most of the time.
Imagery is universal and if your child masters it young they will have such a leg up in their ability to take the ideas out of their head and put them into someone else's as they choose.
So what is the time commitment for this course?
10 day sprint
5 Q+A and image sharing  zoom sessions (optional but very helpful)
5 lessons written + videos - 10-30 minutes in length.
5 photographic challenges - Time requirements depend on the child's desire to experiment.
Click Happy Plus
If your child demonstrates grit and a love for photography in the sprint through their portfolio, then they may receive an invitation to a space in the Click Happy Plus program.
This is deep dive mentorship with myself, Mandi Lynn supported by Every Body is a Treasure Trust.

Photography masterclasses tailored to develop their photographic craft
HeArtivists framework to support their development as powerful creative changemakers
Leadership and positive activism training as they pay it forward using their photography to make their communities a better place to live.

There are scholarships available for certain regions in New Zealand thanks to COGS funding.  As well as a small handful of Pay it forward scholarships for children outside of those regions.
all of the above is free thanks to funding from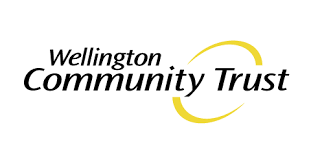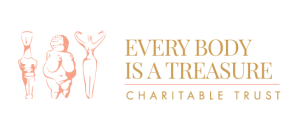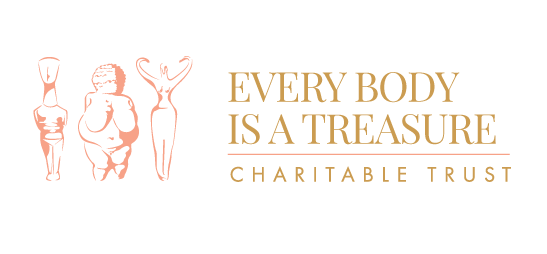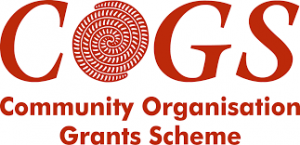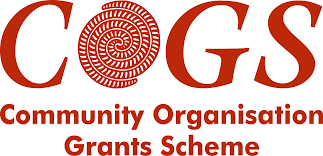 Who is this chick anyway?
A little more about me just in case you are wondering who I am and why I want to teach your kid photography + Holistic Wellness?
I am a holistic health nurse who turned professional photographer about 11-12 years ago.  I have won New Zealand's Creative Photographer of the Year and I am a national photographic judge for New Zealand Institute of Professional Photography.   Which is cool and all but really I just love working with kids and sharing my love of photography and the peace it has brought me.
For the past three years, I have travelled the country directing a documentary about body compassion with a Grant from the New Zealand Film Commission.  I wanted to answer one very complex question.  Why do 80% of our daughters reach adulthood unhappy in their own skin, when do they start to lose confidence, and what can we do about it?
I had no idea when I started that journey.  Now I think I have a pretty good idea.  And I created a framework and workshops to help change that trajectory for young girls.  The program resonated so deeply that we won the Health and Wellbeing category at the Wellington community service awards.  We have since opened it to all genders.
I was asked to do a TEDx talk about the photography exhibition and the documentary and the formation of the HeArtivists.  The HeArtivist framework is what Click Happy is taught from.  So anyway.  That is a bit about me.  So if you fill in the forms above I can share much more about what I have learned.  (P.S. and you can learn alongside your kid as the content gets delivered to your email address to share with them).
Oh and the framework is appropriate for all genders and everything in between.
Cheers,
Mandi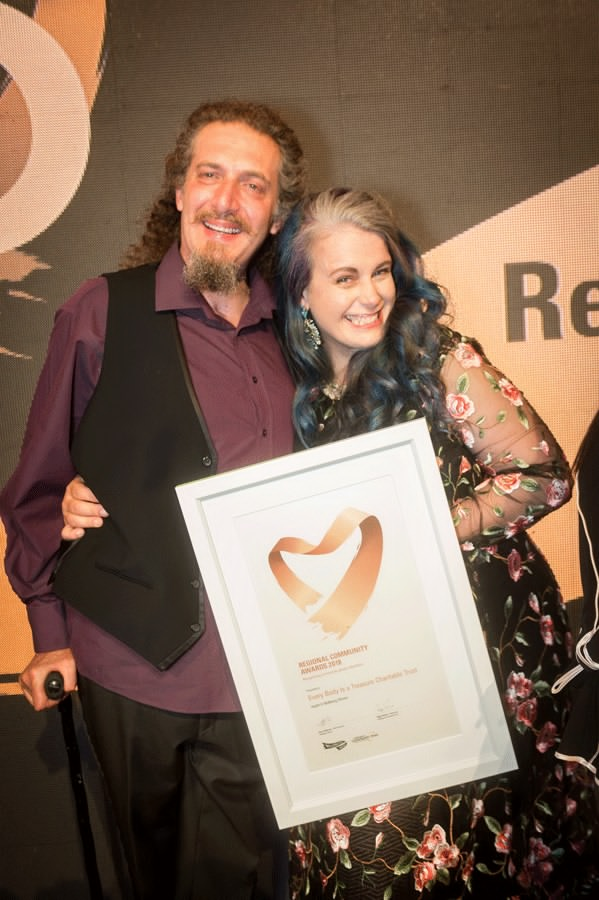 Awwww Can I play too?
The short answer is yes.  I will even give you a place to submit your images separate from your child's.
But there are rules.  So as long as you agree to the rules.  We are sweet.
See this course is one part photography and one part philosophy.  The philosophy relates to what it takes to succeed as a creative in a world that currently has a "starving artist" mentality.  We are learning how to break that silly cultural thought and to look at creativity as the thing that will set us apart in an AI future.   Our Charitible Trust that runs this free course,  has the vision to help develop the next generation of creative change-makers.  So in order for us to help your child, we ask that you do your best to do the following.
You need to be okay with your kid screwing up.  "Smooth seas do not make skillful sailors."
Help only if they ask for help and then just give them only just enough help to get them rolling on their own steam again.
Allow them to direct and develop their own photographs and only interject with questions that help them to fully develop their thinking.
Leave your opinions of how they should proceed out of the discussion.
You will need to promise to not take over!

this is for your child's creative safety.
If you take over it sends the unintentional message that their creativity is not worth being expressed and they will RAPIDLY lose interest.
So bite your tongue and sit on your hands until it is your turn to use the camera for your image.
You can shoot your own stuff.  You can answer the challenges too.  You can do it together but separate.  Please don't submit a joint image. You can be in their image.  But it is their image to direct.  Let your child tell you exactly what you need to do to help them fulfil their vision.  But let it be purely their vision.
Just step back and ask questions if you see that they are stuck.  Give them lots of space to figure it out for themselves.   Here are some brilliant questions to play with asking...but remember to leave space for them to answer and only ask one question at a time.
What can happen though is the chance to create a hobby that you can do together.   Which can be a lovely thing to have as they grow and test their wings.  It can be a touchstone that they can return to with you as long as you are careful to keep it fun and a safe place and not a chore.
So grab the camera and go have some fun yourself.  You can drop your images that you create to the challenge questions in the Click Happy Families
Private group.
Just join our Facebook Group here:
https://www.facebook.com/groups/834450033714189/?source_id=102689741375643
The Facebook group is a place for parents to put in some of their attempts at the challenges too and a place for parents to give us feedback on how we can improve the course for everyone. We are growing, so any feedback is welcome and wanted.
Do I have to?  Heck no.  But the opportunity is there if you want it.

Questions you can use to help your child...which can help expand their thinking instead of doing the thinking for them.

Click Happy Parental Consent Page
Updated on 2020-06-25T23:19:32+12:00, by Mandi.