Learn Cellphone Street Photography : Compete for Prizes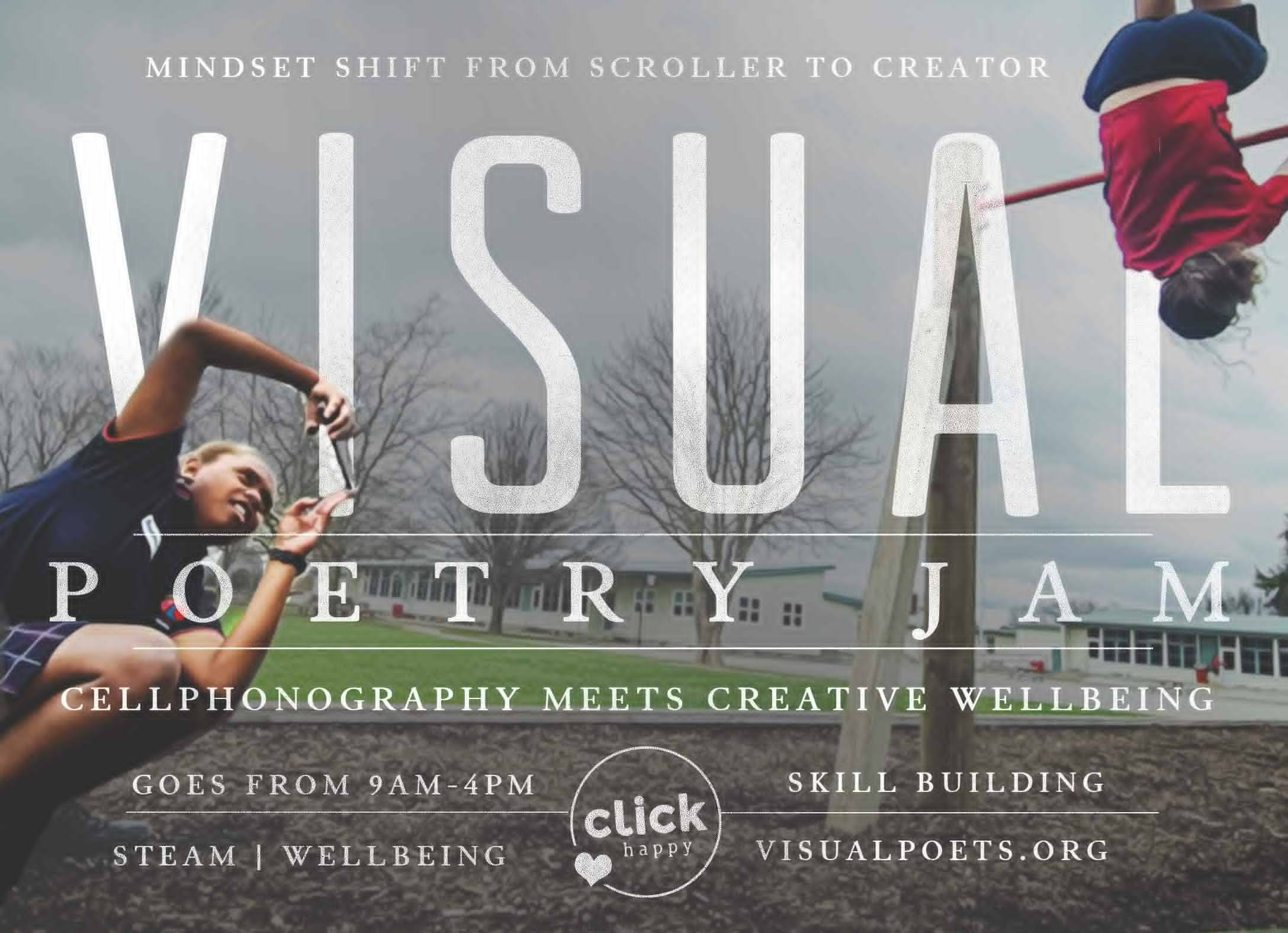 What is a Visual Poet?
True Visual Poets are culture builders. Their stories shape culture and open up dialogue. They are visionaries that see past what is, to what is possible.
We are on the hunt for the next generation of Visual Poets. The next generation of Creative Changemakers.
We are looking for diverse voices to support in several ways.
1. To learn the skills necessary to create imagery that makes a difference and causes people to take positive action (Impact Marketing).
2. To give a wellbeing toolbox that increases your creative mana and capacity to finish what you start.
3. To have a lot of fun in the process
What happens at a Visual Poetry Jam
3 schools combine and shuffle students into groups of 5-6 students.
You learn how to use your cellphone like a DSLR camera (the fancy big cameras).
You learn how to edit like a pro photographer right on your phone
Then you go off on a photographic challenge with your group to use your new skills to tell the story of a slice of your community.
All participants win a scholarship to attend Click Happy Plus and study documentary photography with a past winner of New Zealand's Creative Photographer of the Year and build a community with young creatives from across the country.

Participants in Click Happy commit to paying it forward by creating a visual essay for a local non-profit of their choice.
Click the link that applies to you below to find out more.
Visual Poetry Jam Series
Updated on 2021-09-16T09:52:13+12:00, by Mandi.