Learn Cellphone Street Photography : Compete for Prizes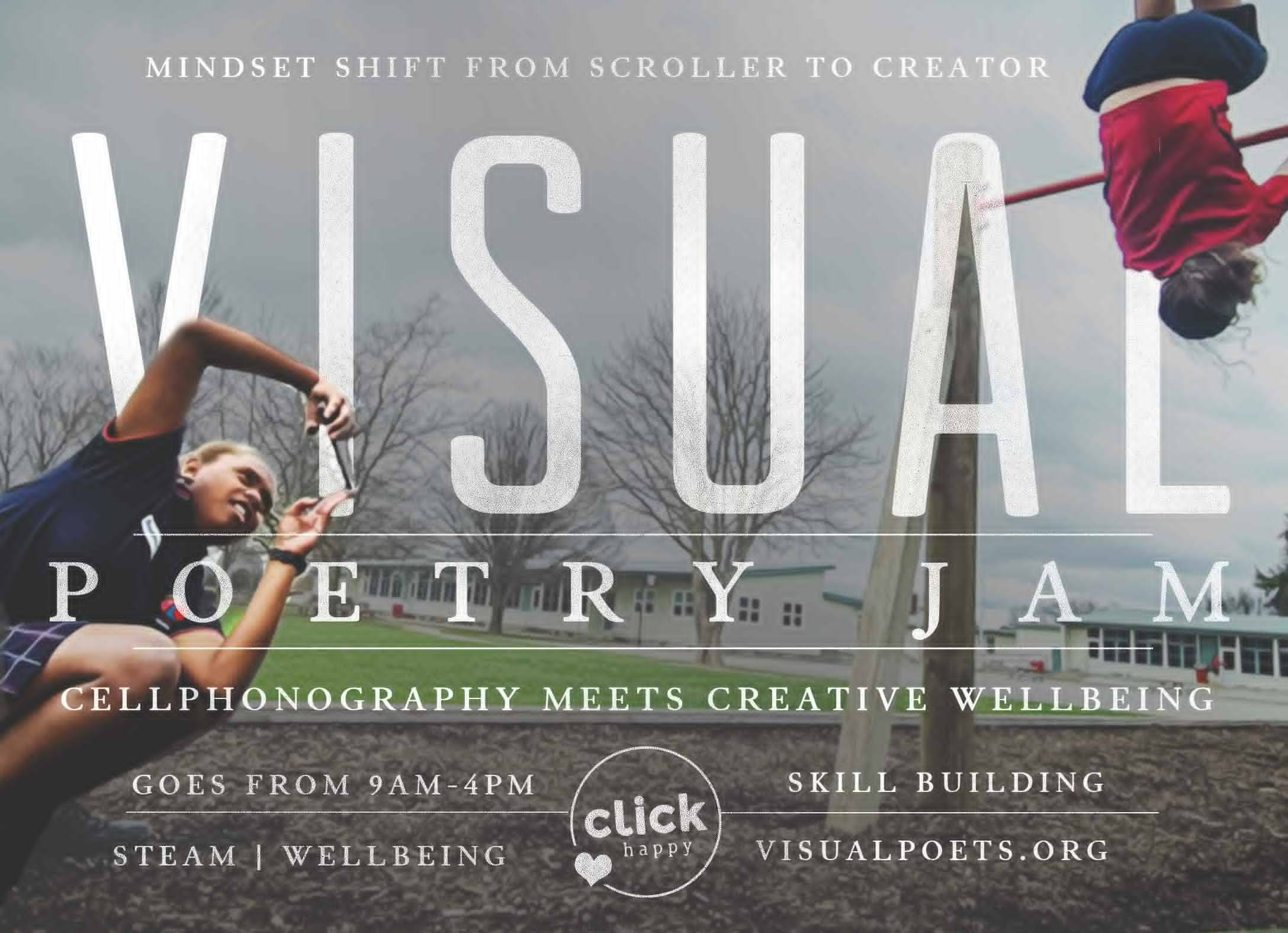 What happens at a Visual Poetry Jam
3 schools combine and shuffle students into groups of 5-6 students.
You learn how to use your cellphone like a DSLR camera (the fancy big cameras).
You learn how to edit like a pro photographer right on your phone
Then you go off on a fun scavenger hunt with your group
Then your groups compete for scholarships to learn Documentary Photography from a Past winner of NZ Creative Photographer of the Year.
Click the link that applies to you below to find out more.
Visual Poetry Jam Series
Updated on 2021-07-15T16:15:13+12:00, by Mandi.