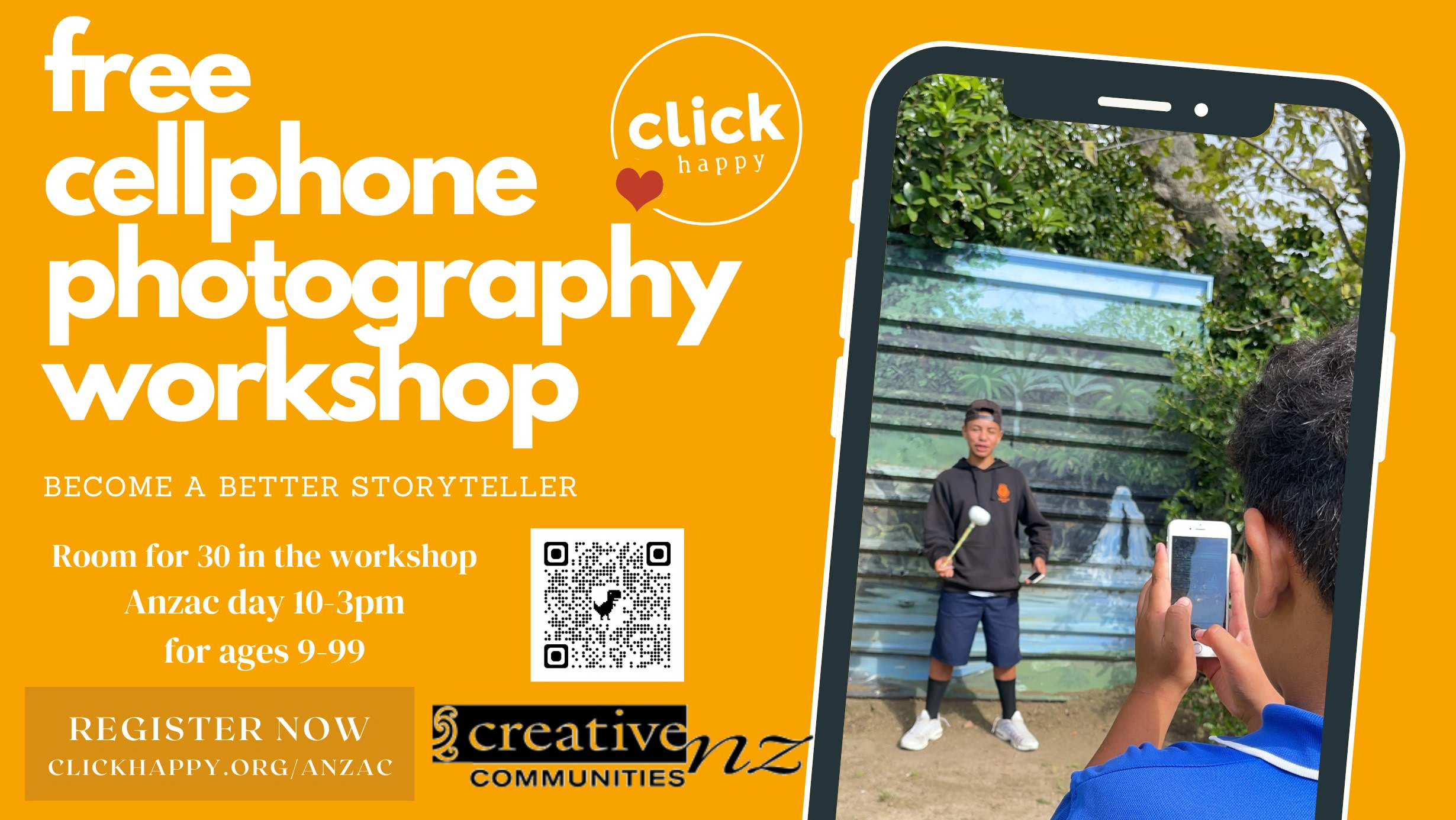 Do you take most of your photos now on your phone?
Wanna learn how to do it much better?
Well here is a fun workshop that will teach you how to
Use your cellphone like a fancy DSLR camera
Create images that will stop people from scrolling past them.
Tell better visual stories.
Learn composition skills that will help you no matter what medium you work in.
Help you to tell better stories at work / school.
What does it cost?
It's free thanks to Creative Communities Masterton
Who is it for?
Photography lovers
Students
Parents / Grandparents
Homeschoolers
Business Owners who want to be able to showcase their business
Youth workers who need to tell better stories of the good work they do.
People who work in Not for Profits who need to up their social media game.
What is it like?
Fun filled day that starts with a run down of how to make your phone work more like a fancy camera and then you will go on a photo wall and learn composition skills.  You will also learn editing skills on two powerful but free apps and you will get a chance to learn how to best do product photography using things around the house and natural light.
Taught on Anzac Day - Tue, Apr 25, 2023
10-3pm
for ages 9-99 (bring the grand kids)
Masterton Click Happy – Anzac Day
Updated on 2023-03-25T20:34:16+13:00, by Craig Helper Wizard.