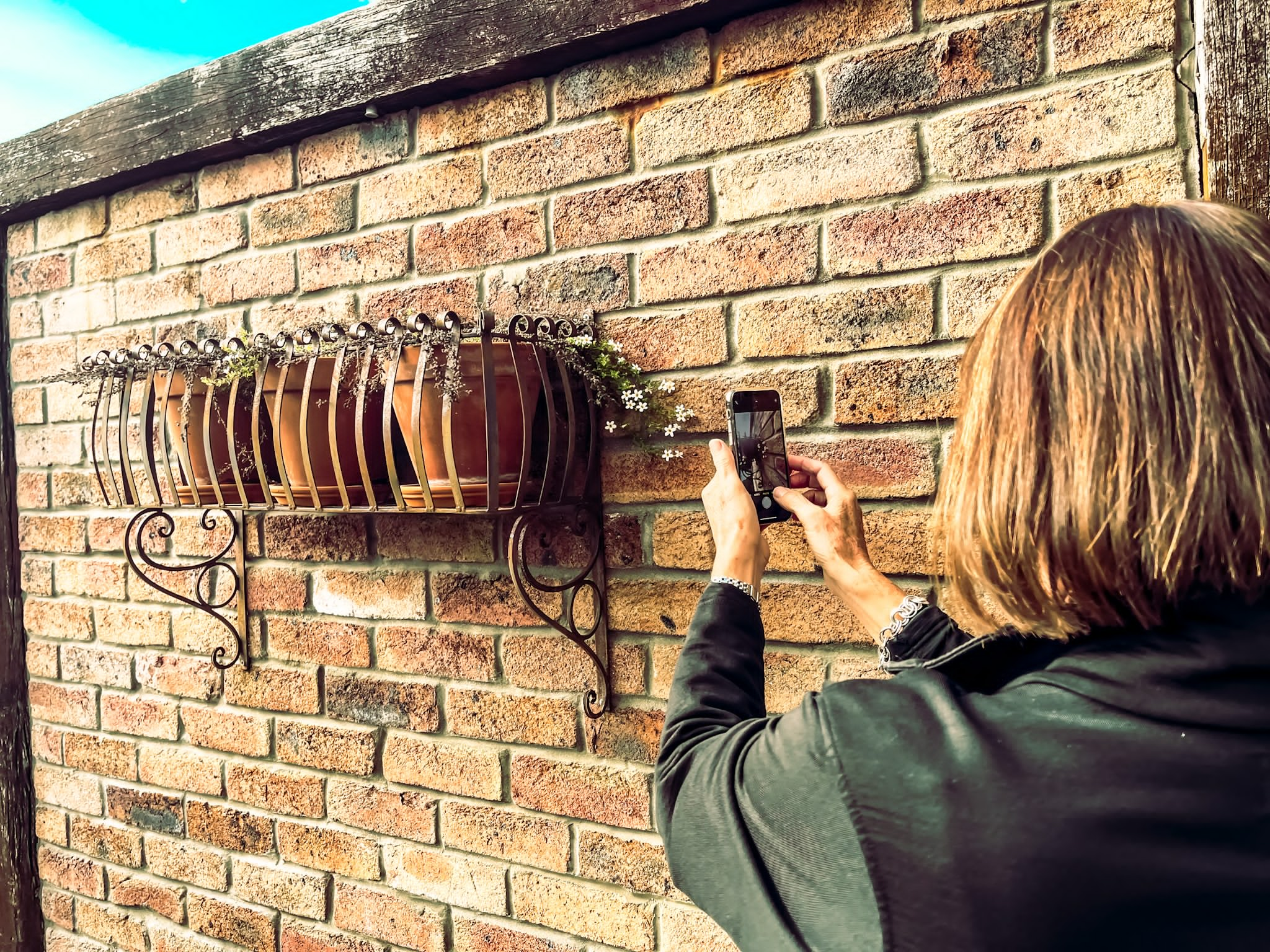 Cellphonography -
Your phone + a free cellphone app + a day of training can result in images like this.
(Adjust the slider bar to see the differences)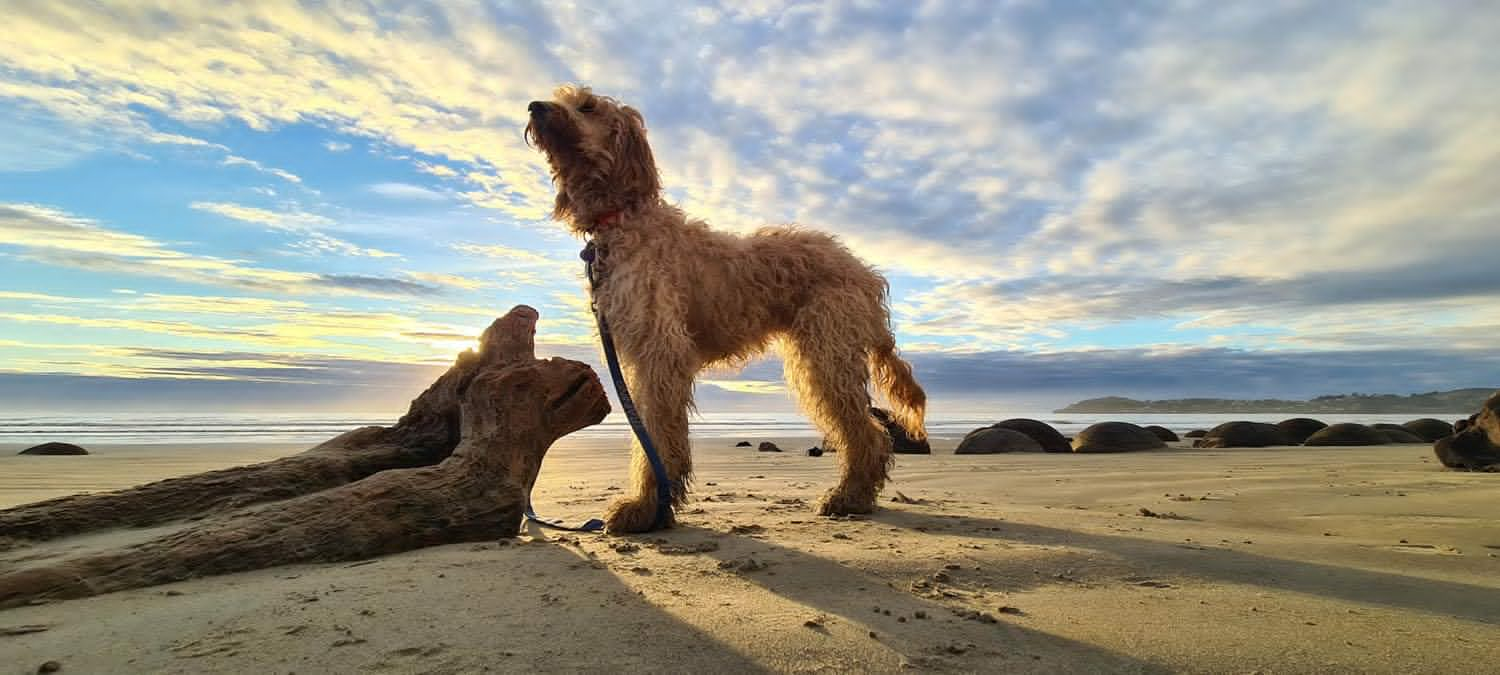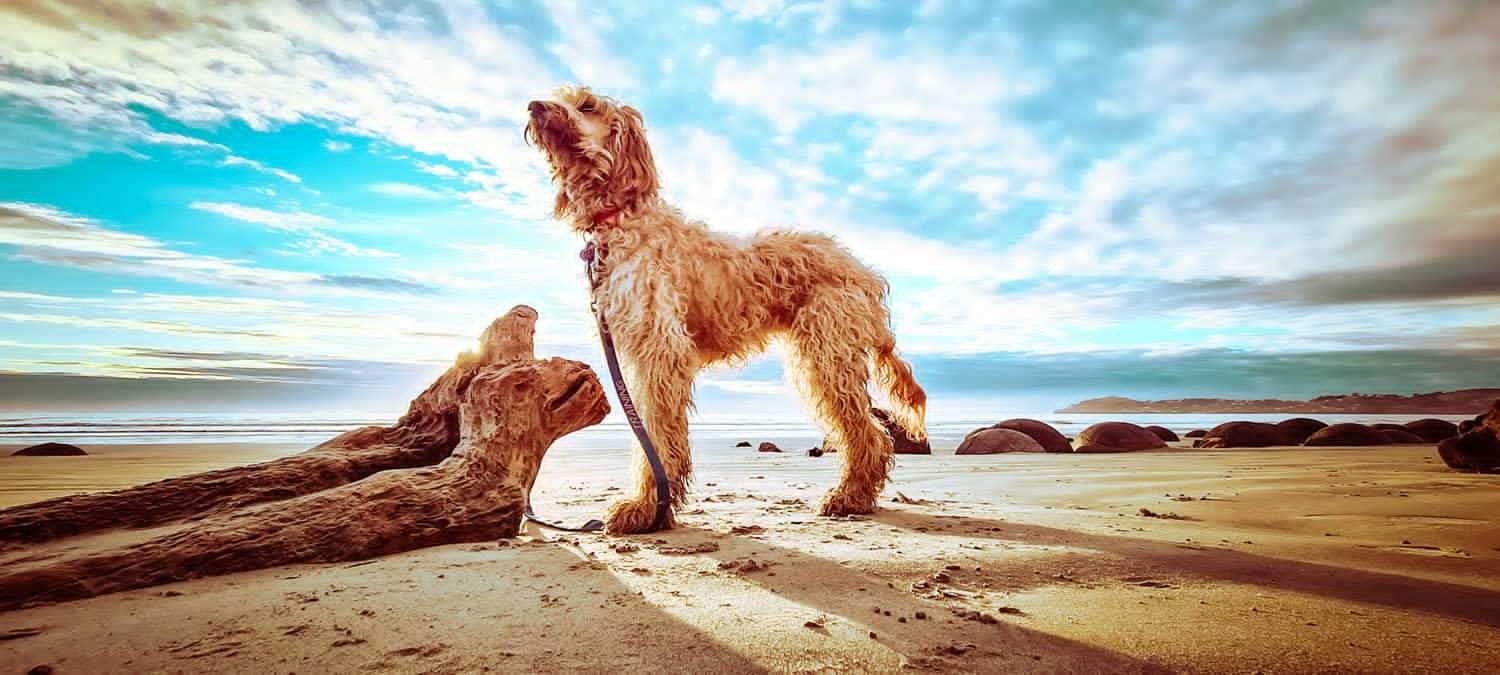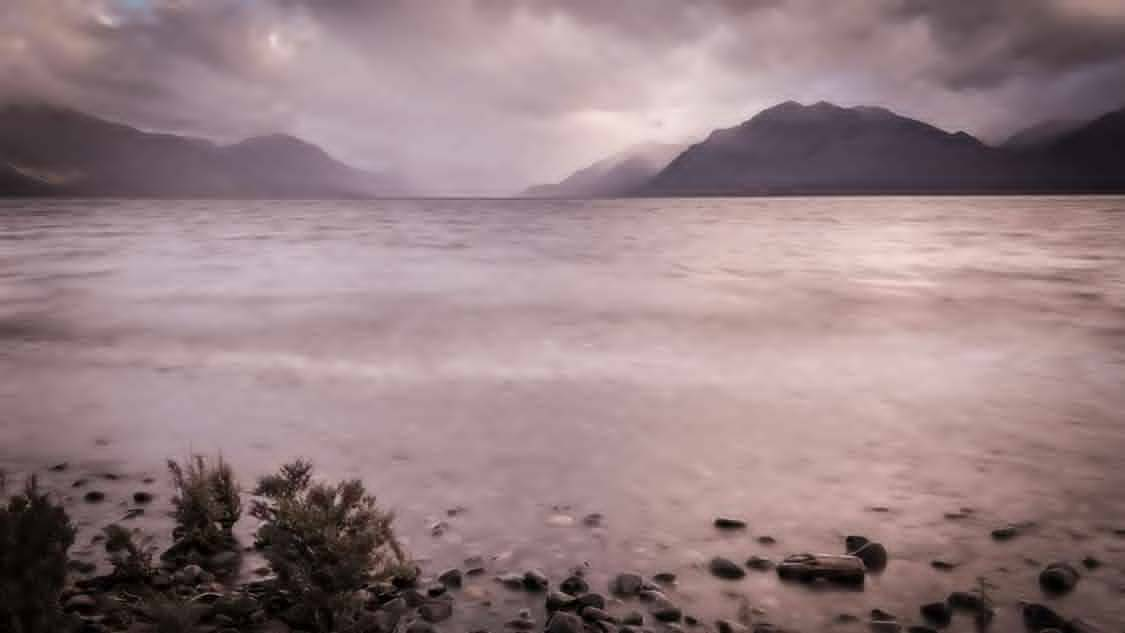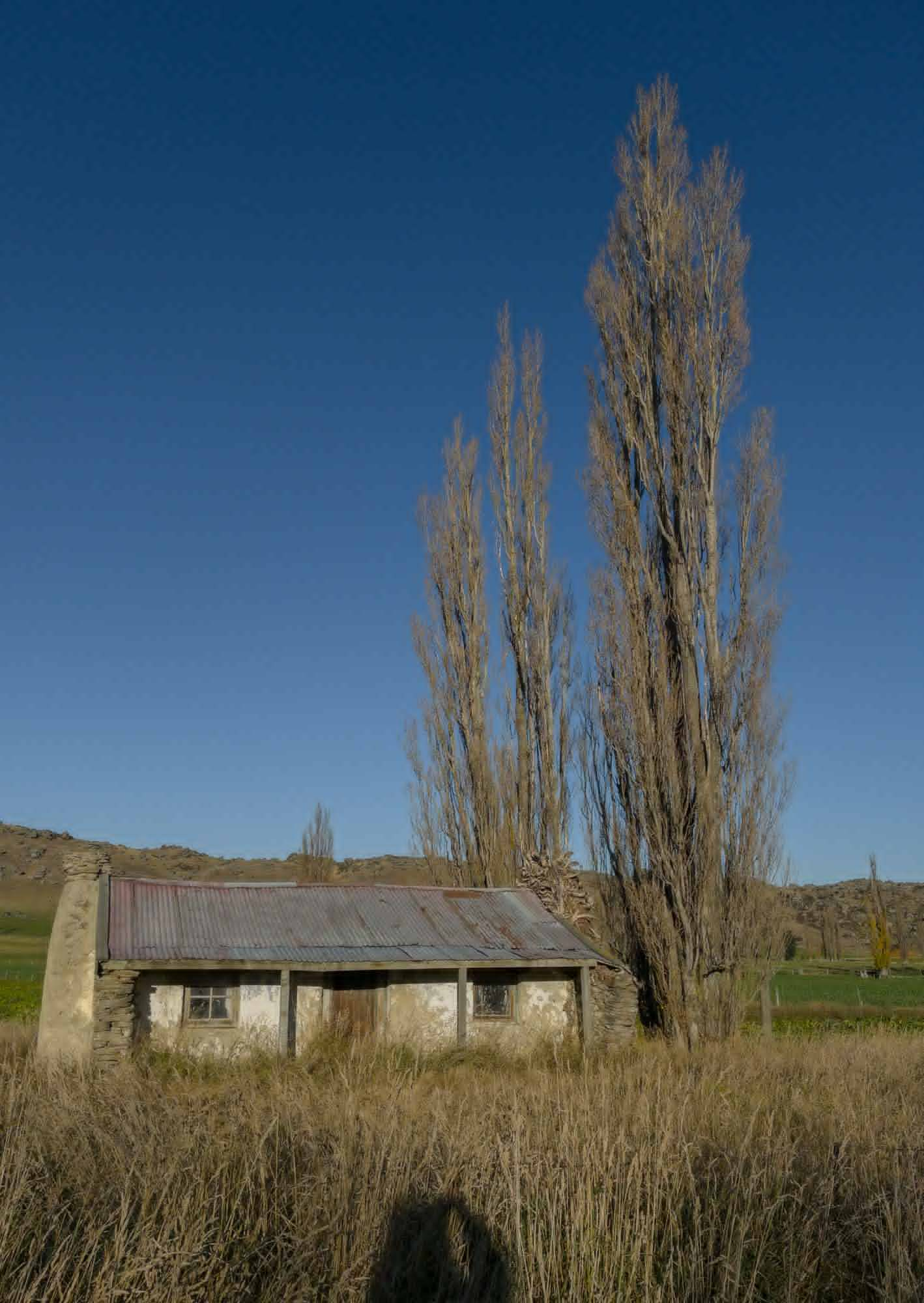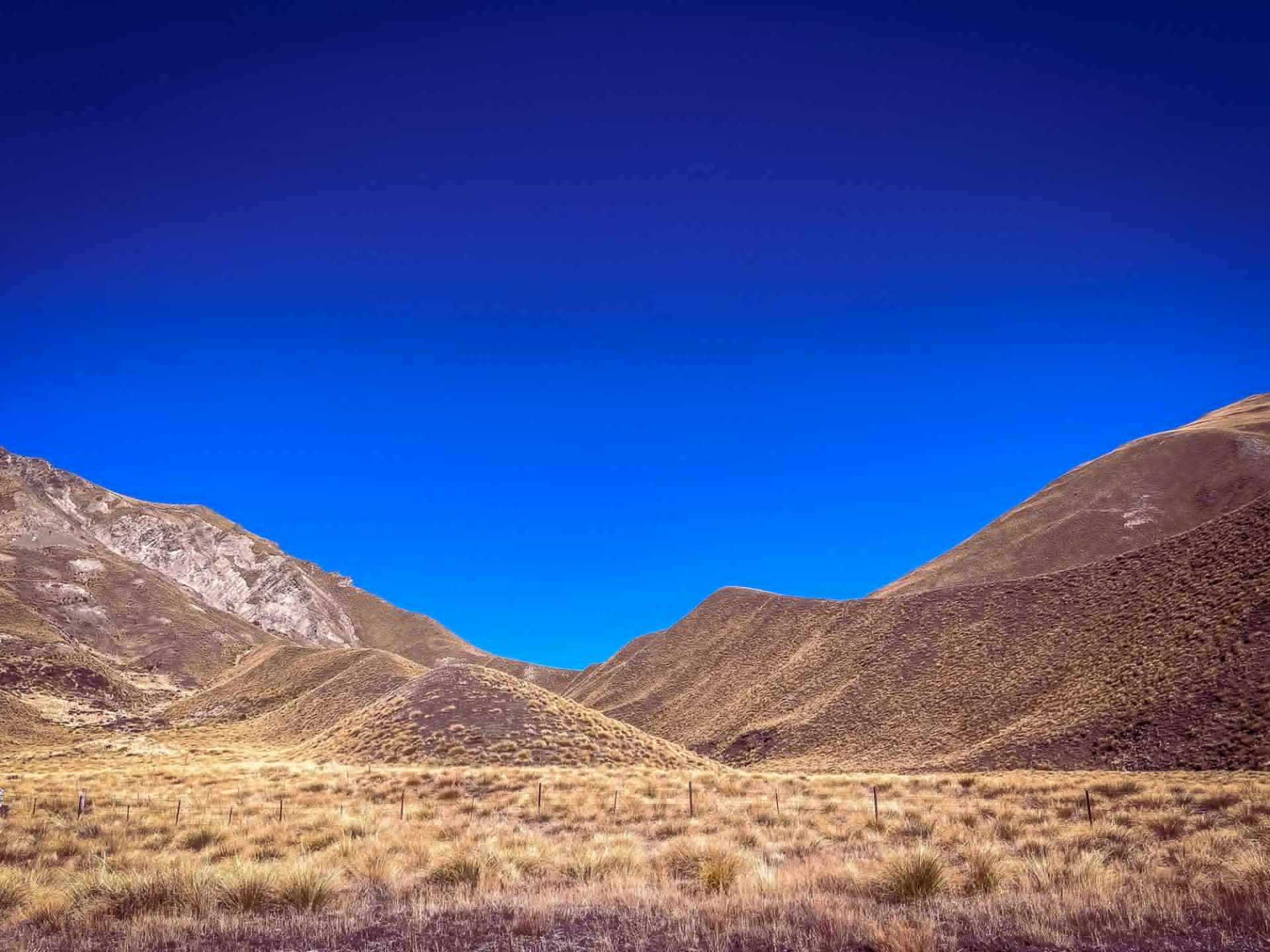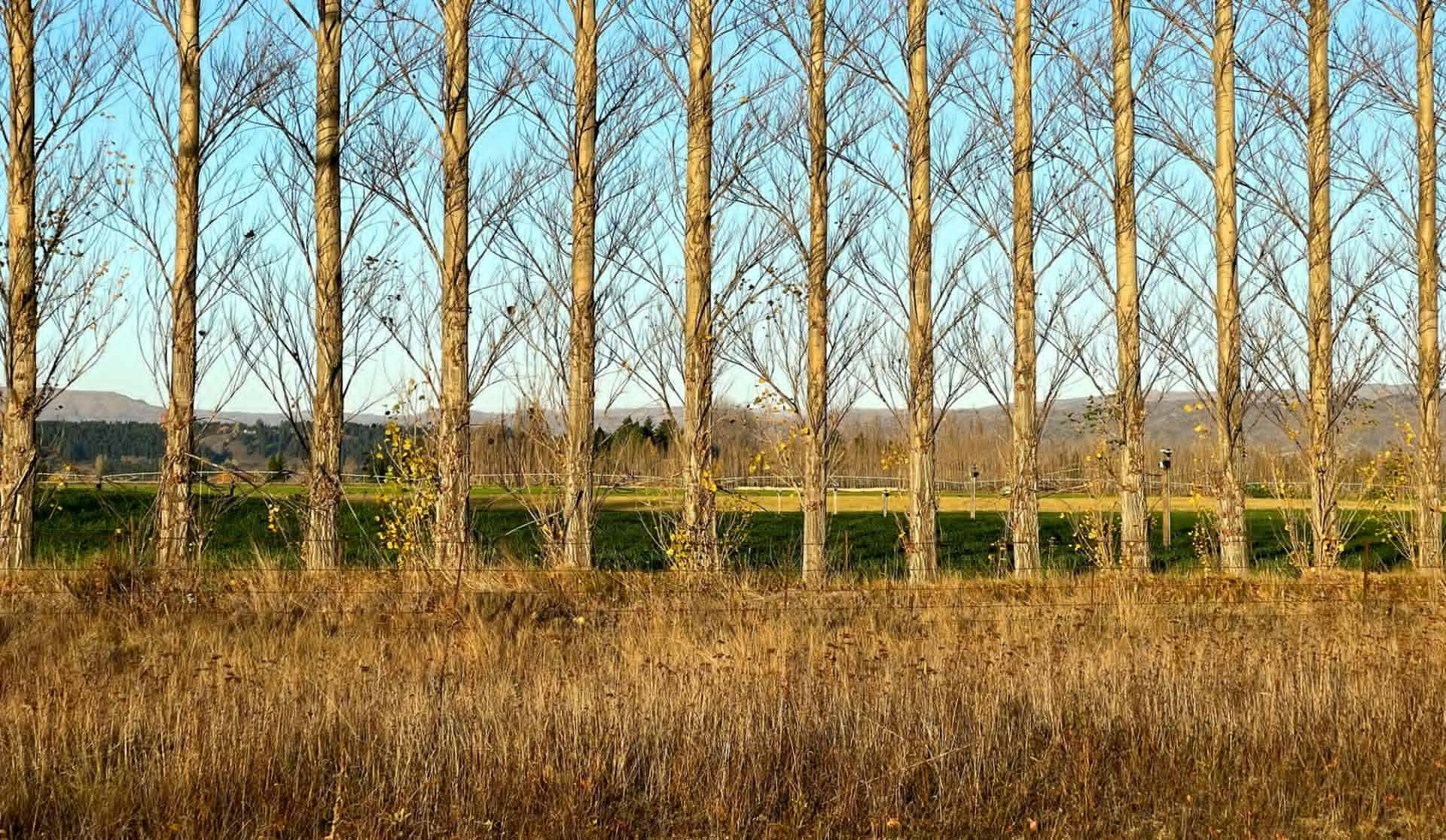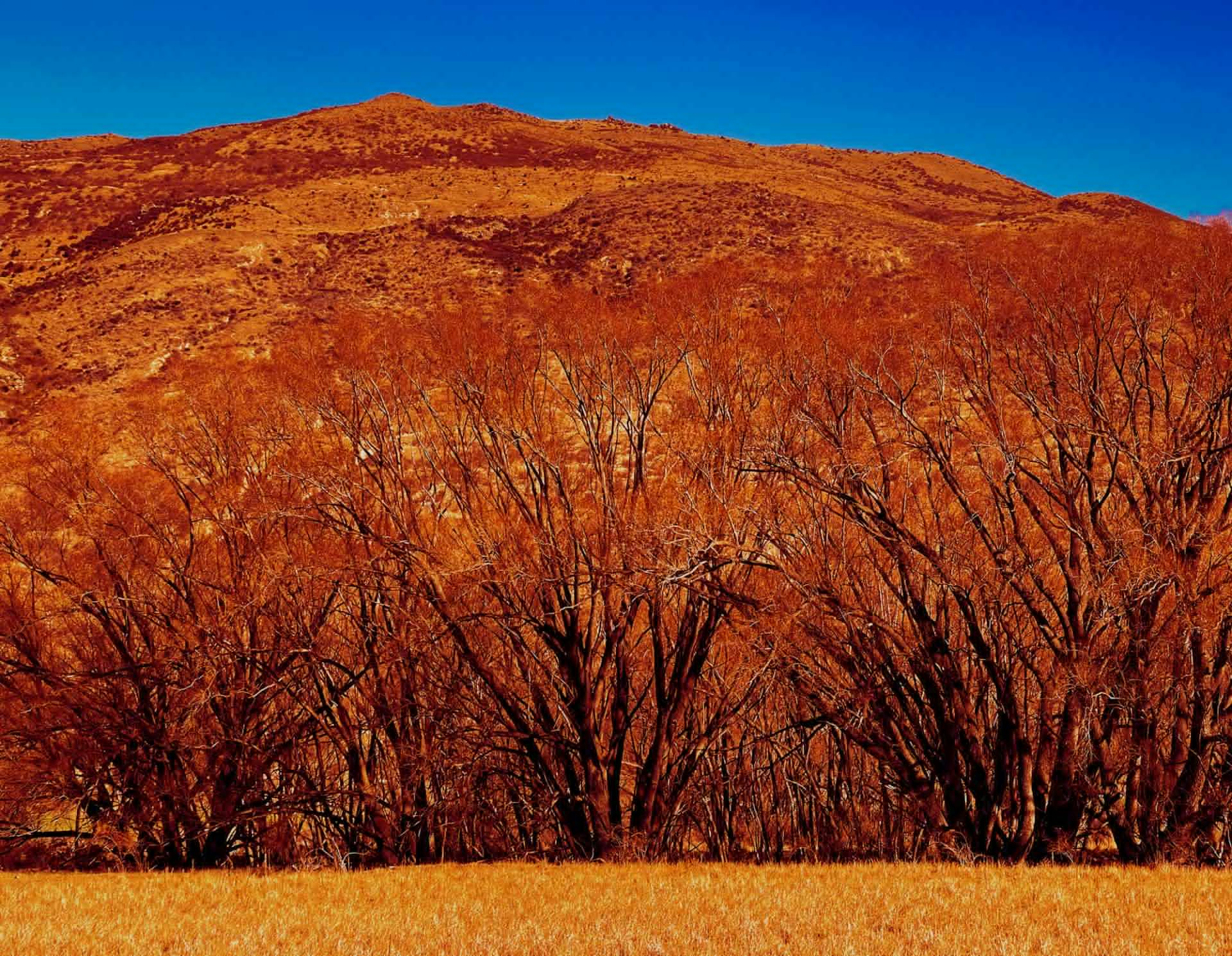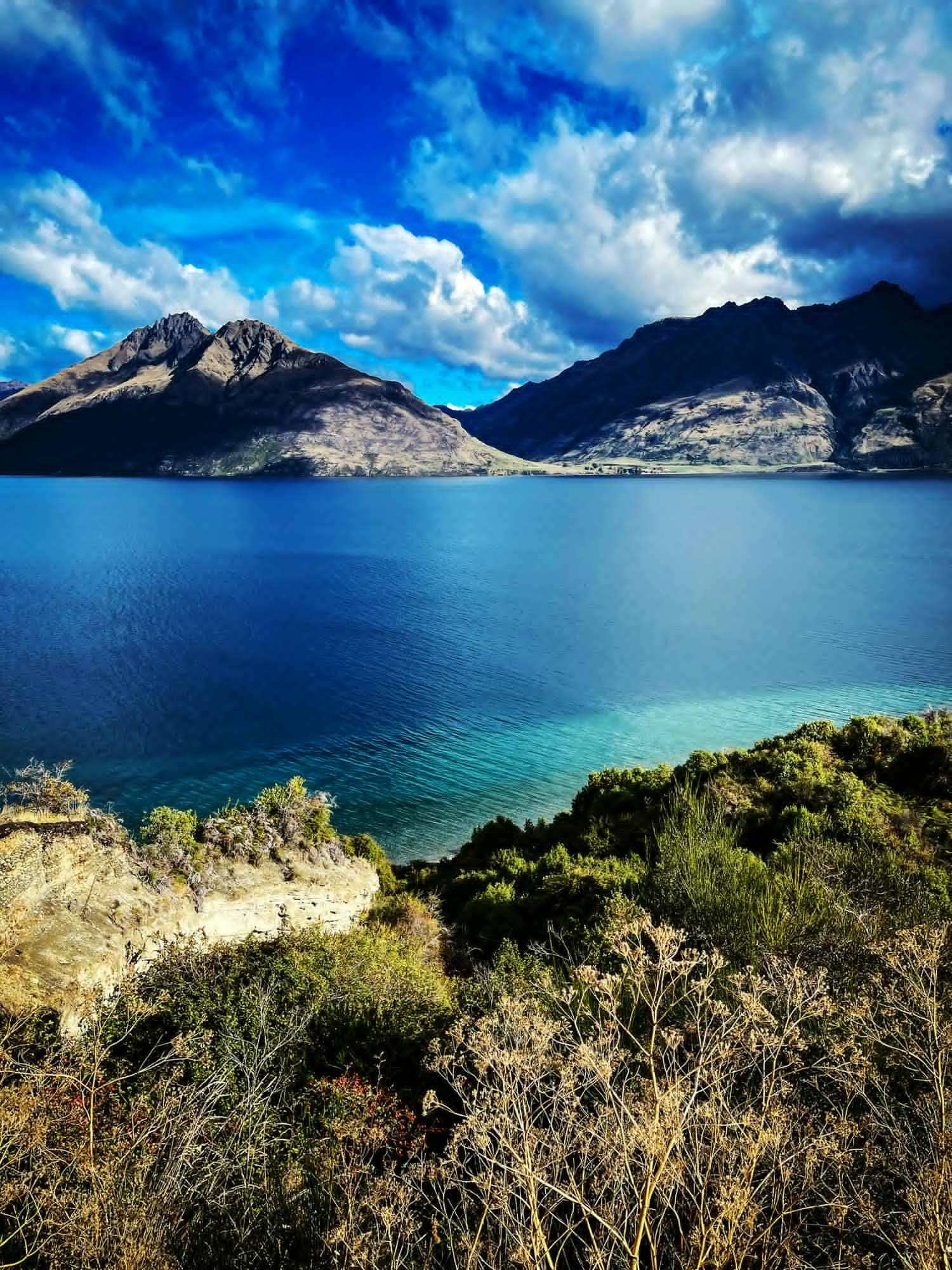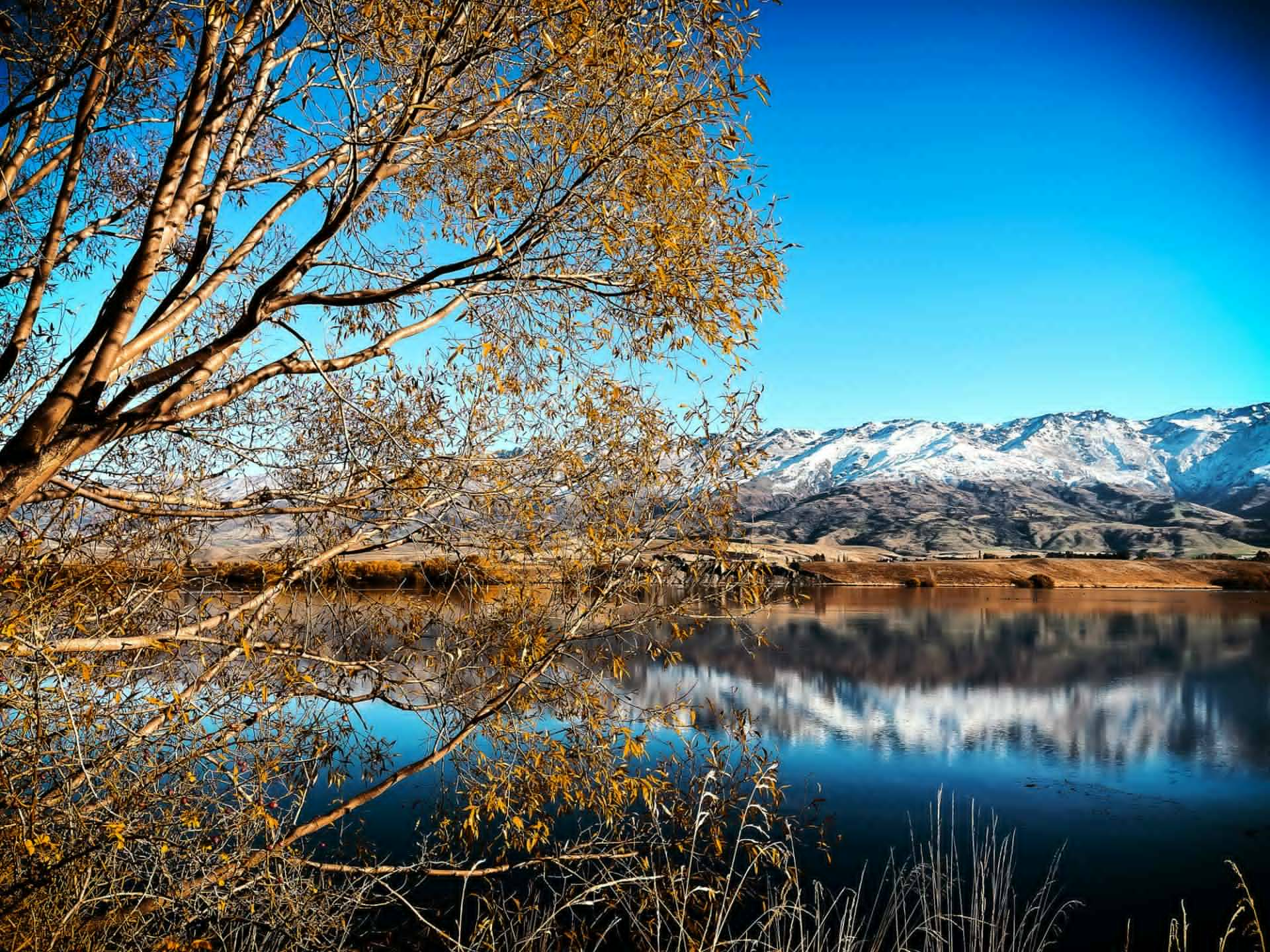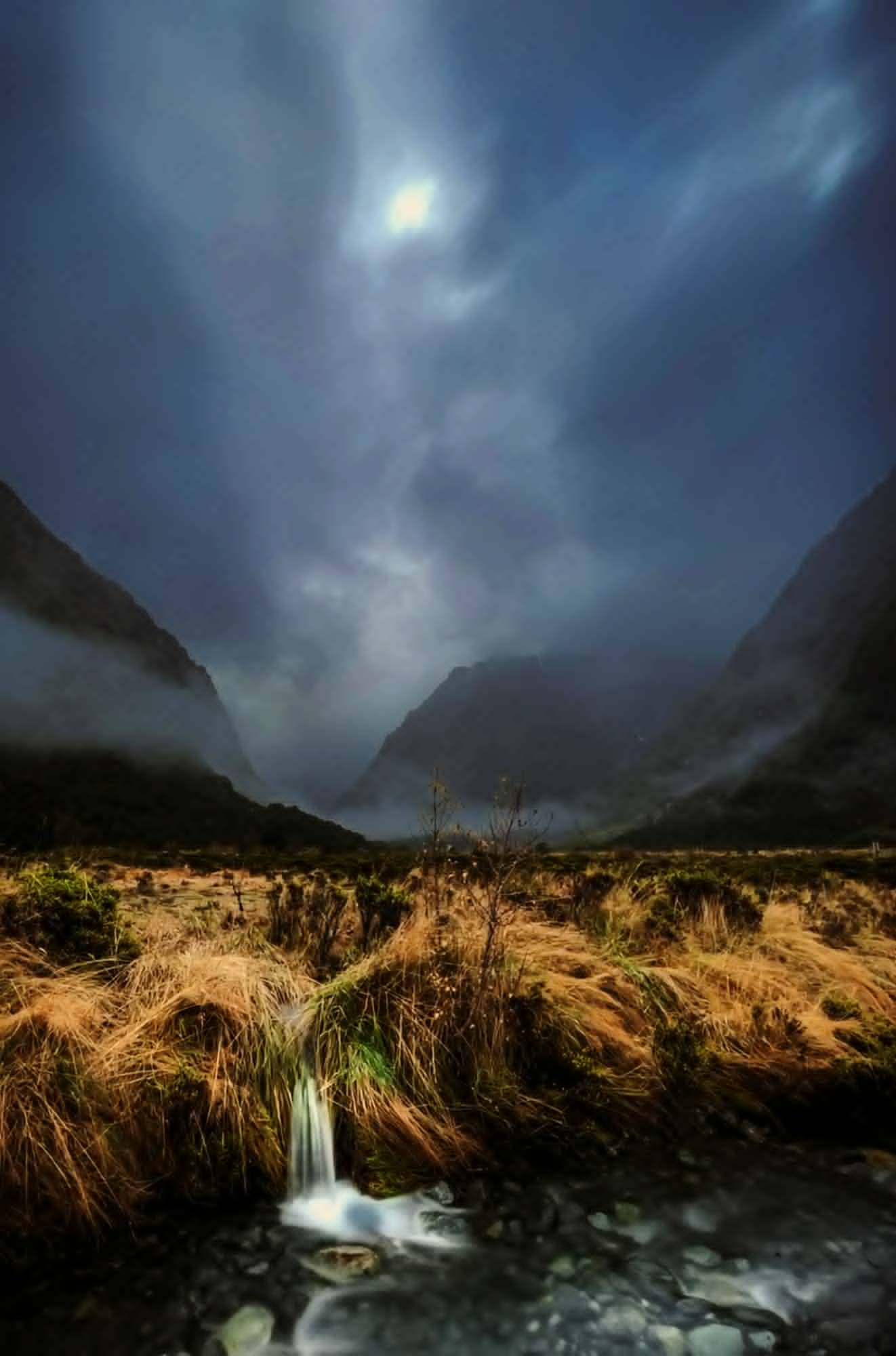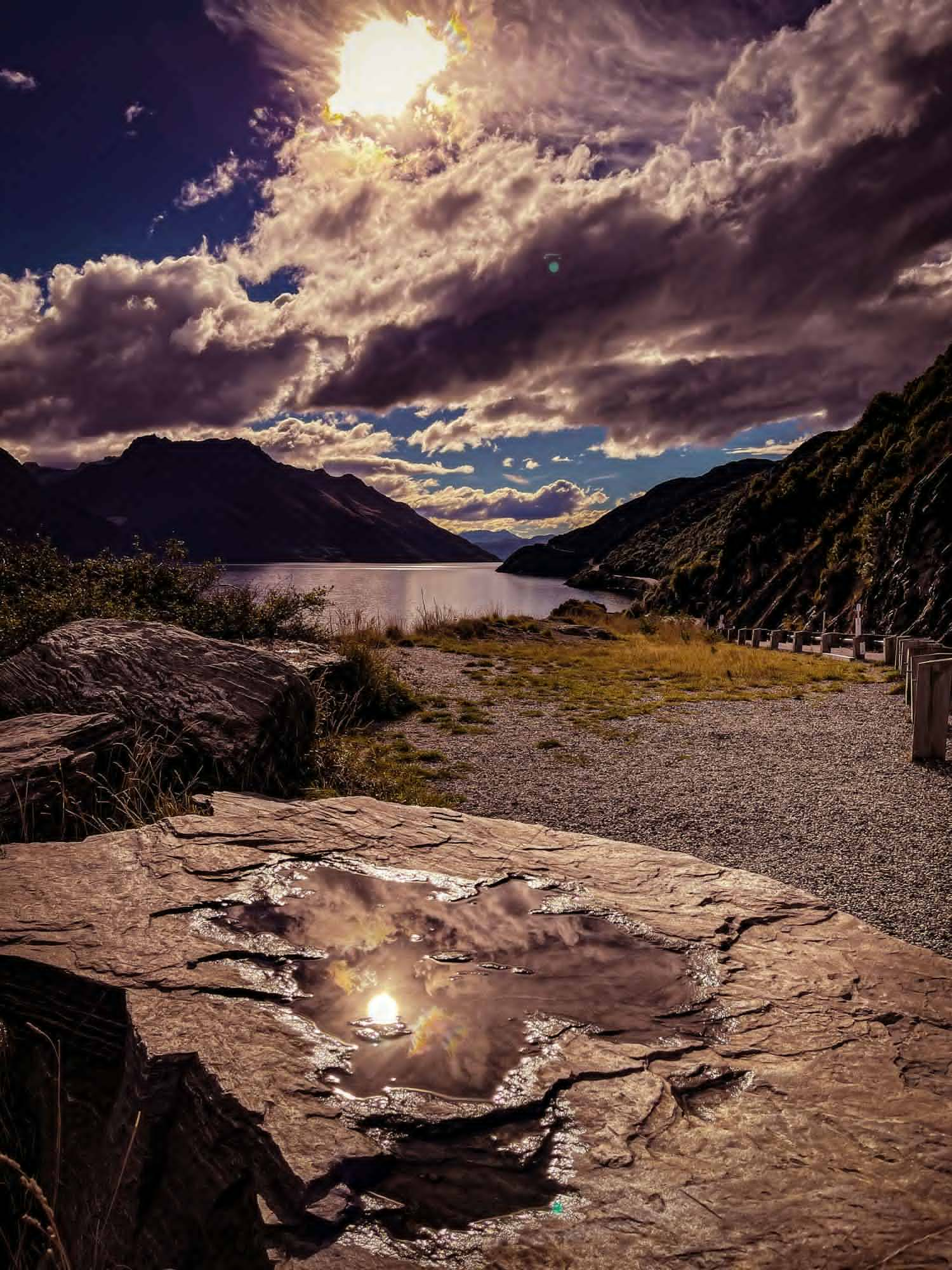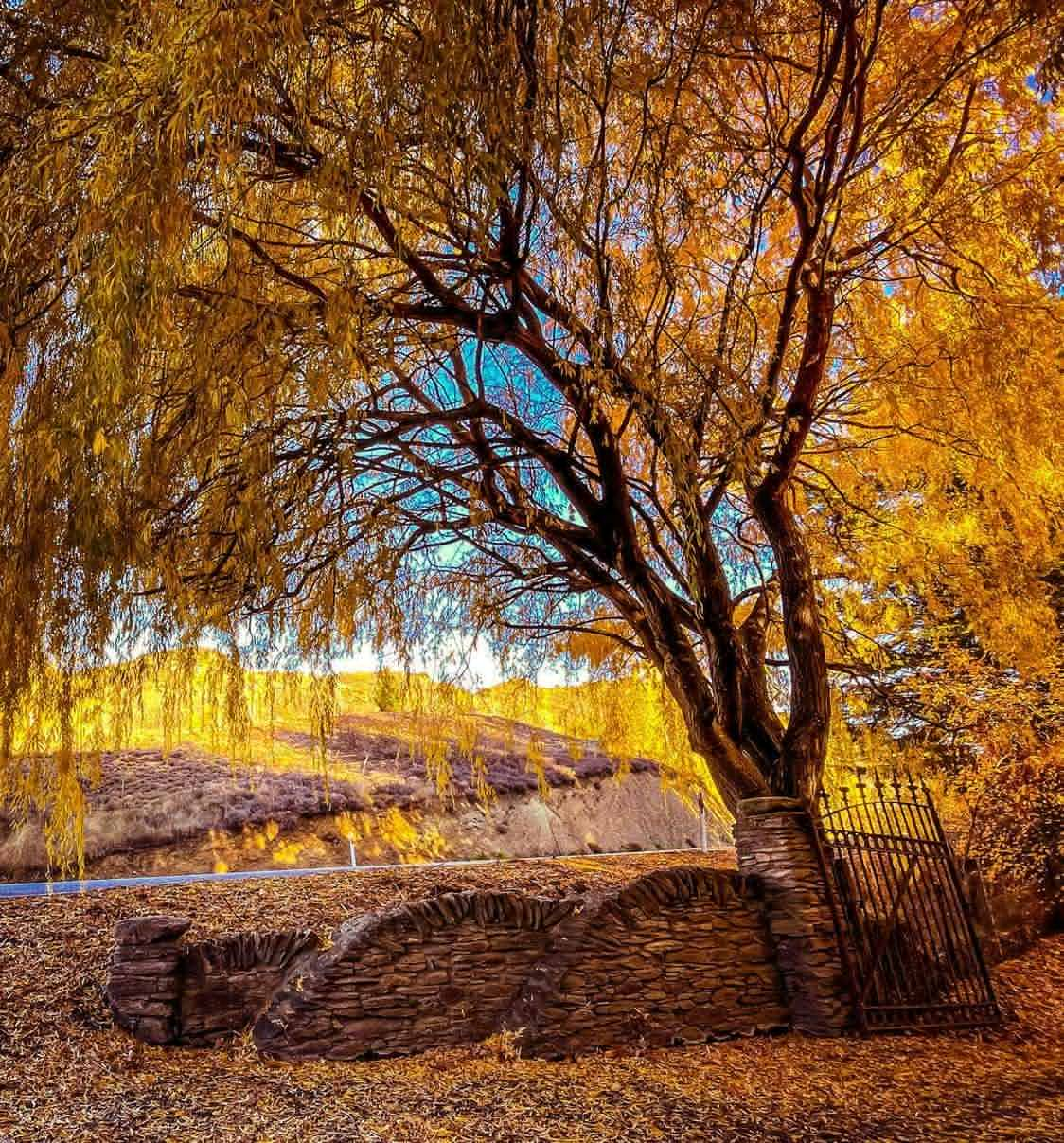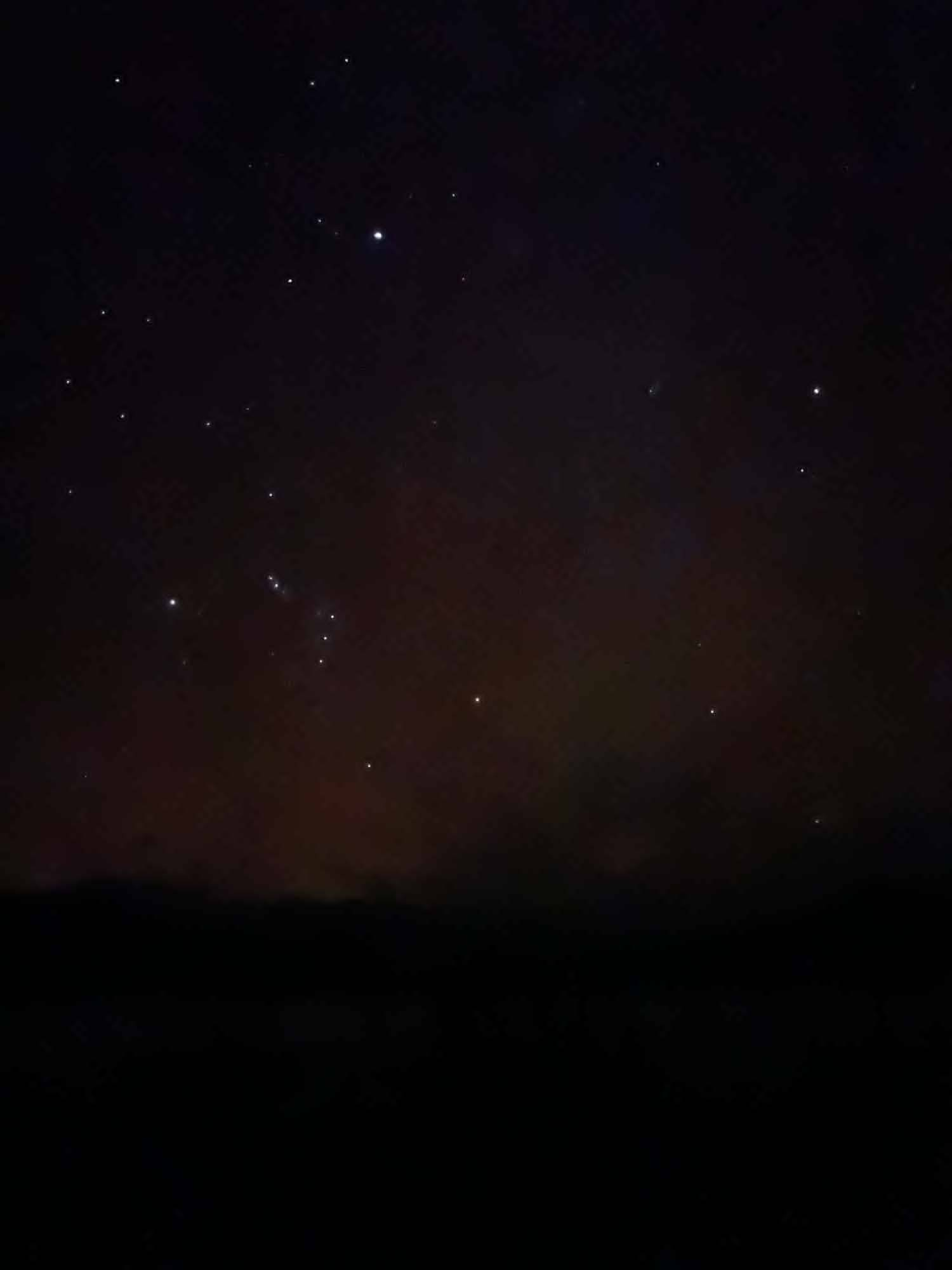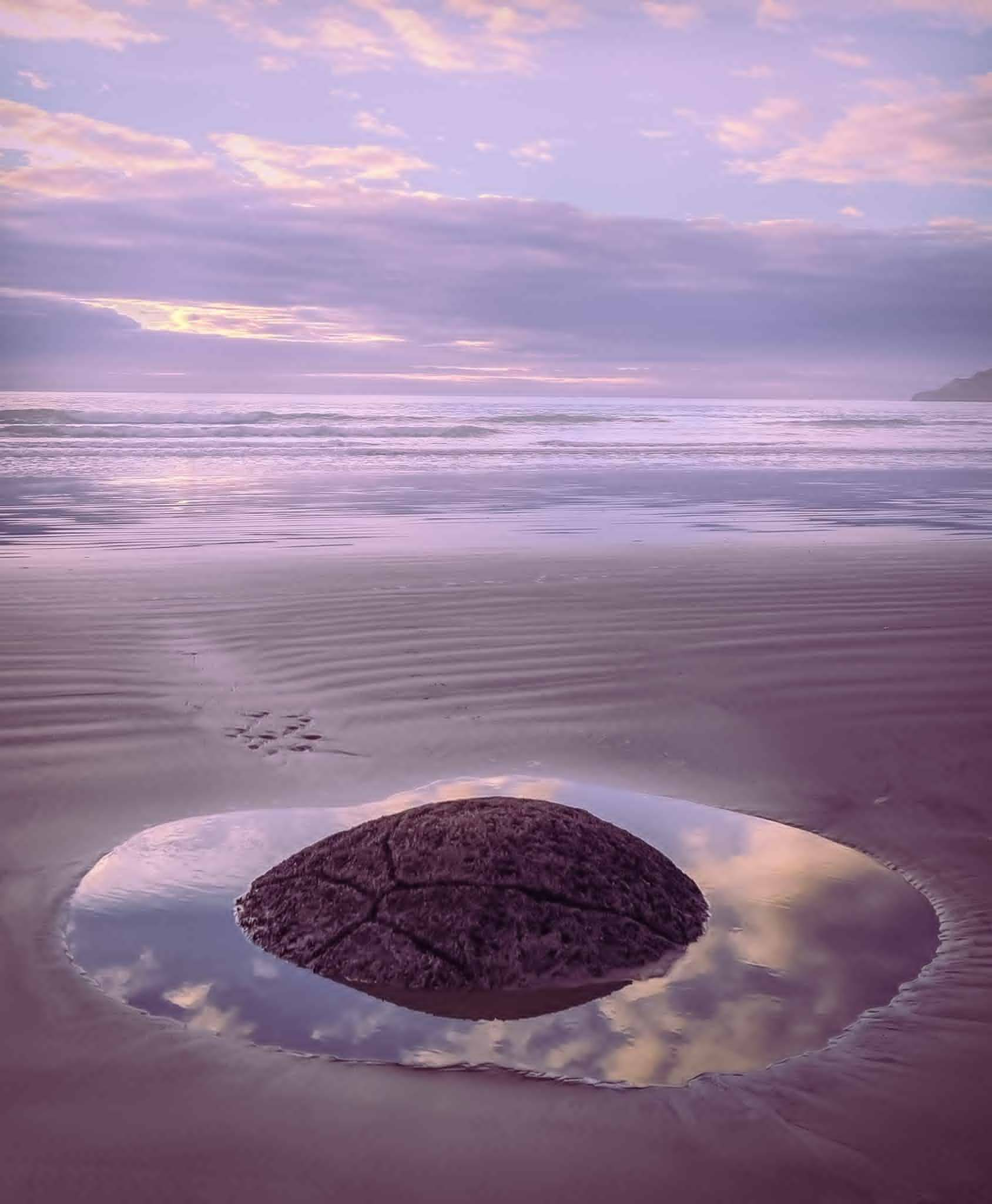 My challenge: One month.  One phone.  No other gear.
I'm a pro photographer and I usually travel with over 30k of gear and an editing suite.   But I had been asked to teach a course to artists on how to photograph using only their phone.  Cool...except I had no idea what I was doing with my phone.  I knew lots about cameras but because it was always with me I just didn't treat it like a serious camera.  I had only really scratched the surface of what it was capable of and I knew this but I had never made the time to figure out what it could do.   Which led me to my month-long deep dive on the South Island.  I was teaching Click Happy out of our trusts vintage photography studio on wheels.  In between workshops, I was cracking manuals, watching videos, taking shots and experimenting with my phone.  I practiced with both the latest Android and an Iphone.  (I'm not that flush actually, it was just that I lost the Android down a ravine and took the insurance money and replaced it with an iPhone so I could learn them both).  Good call because they are both very different and each have their strengths and weaknesses.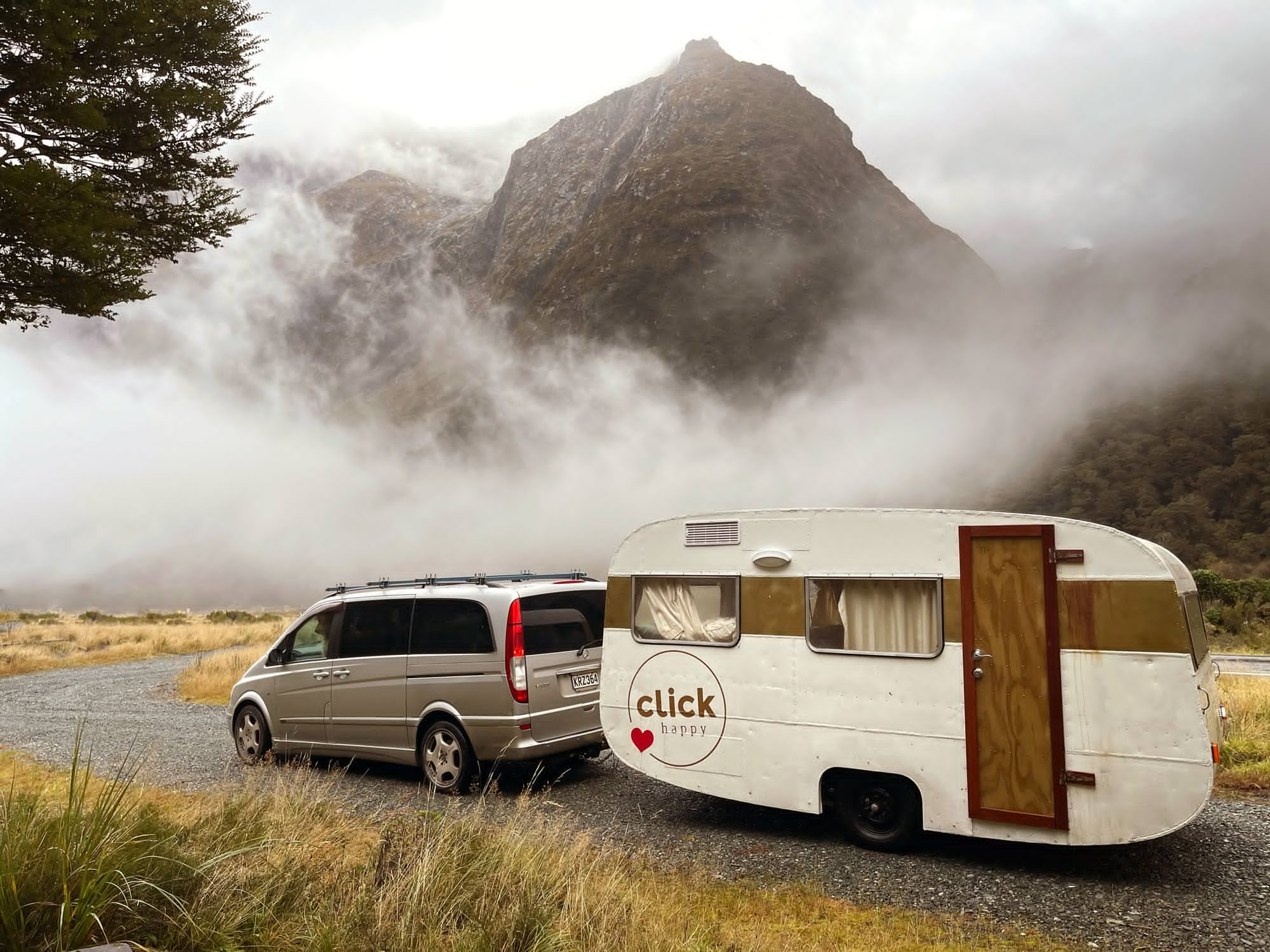 My first cellphonography course was a hit!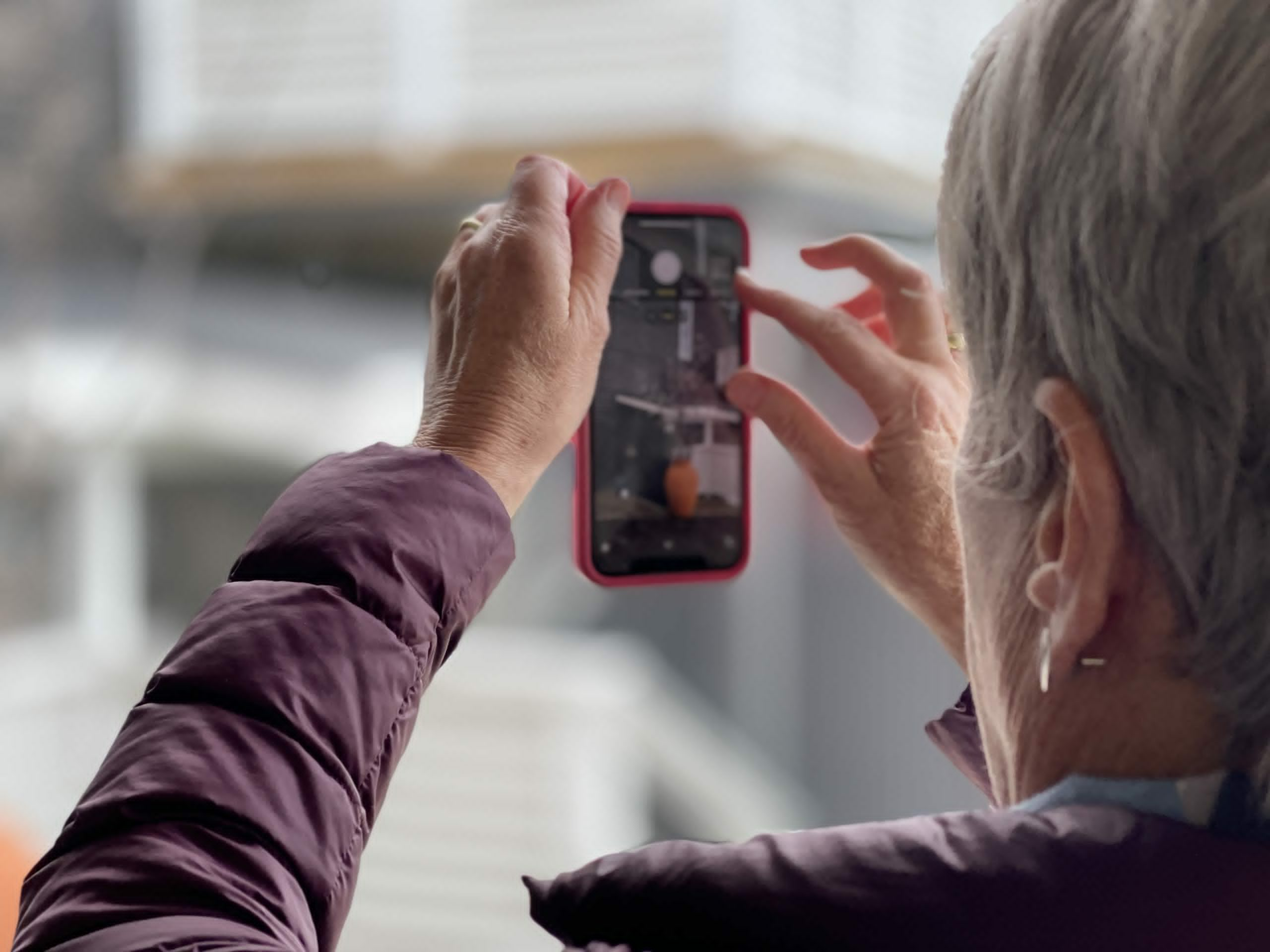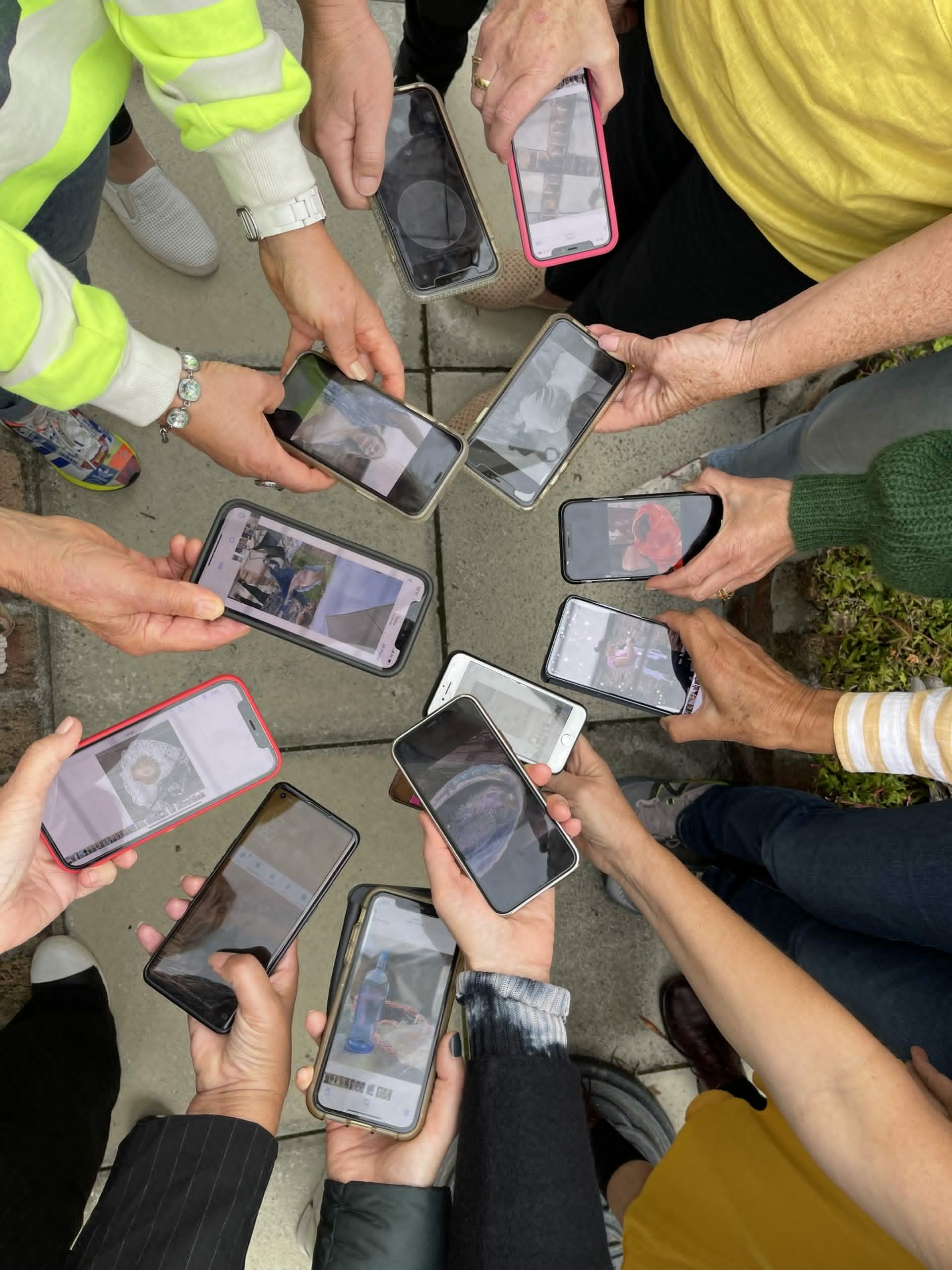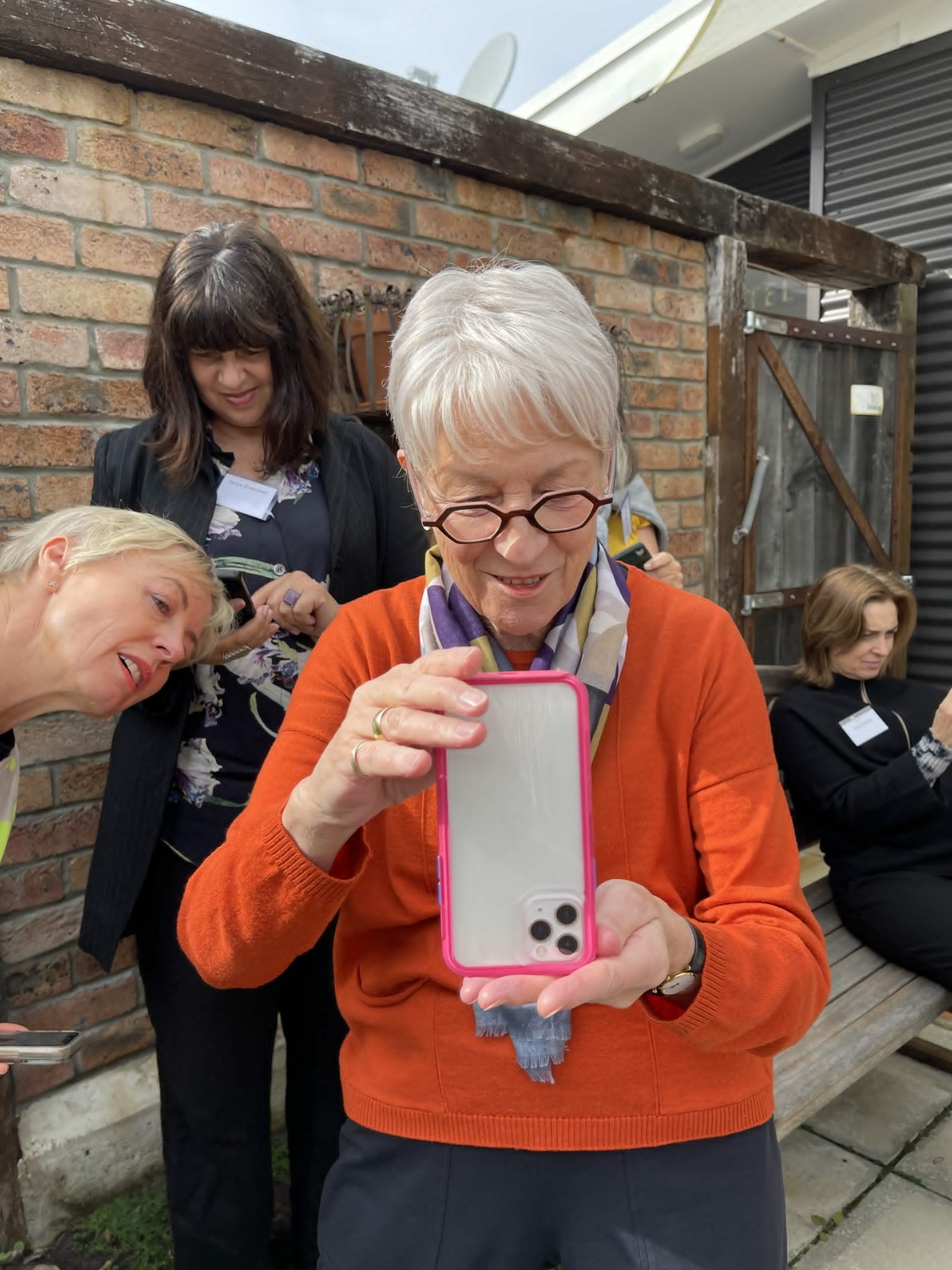 After the month I felt ready to teach what I had learned and I boiled it down into a one day course.  The course sold out for the three days I was up teaching at Creative Matakana.  When I asked why the class was so popular, most of the attendees indicated something referencing the gap between what they see in their head and what they are able to take.   They wanted to bridge that gap.  So we did.
I taught and we played.  And we laughed and had a blast.  And the students left with a skill that would pay off for a lifetime.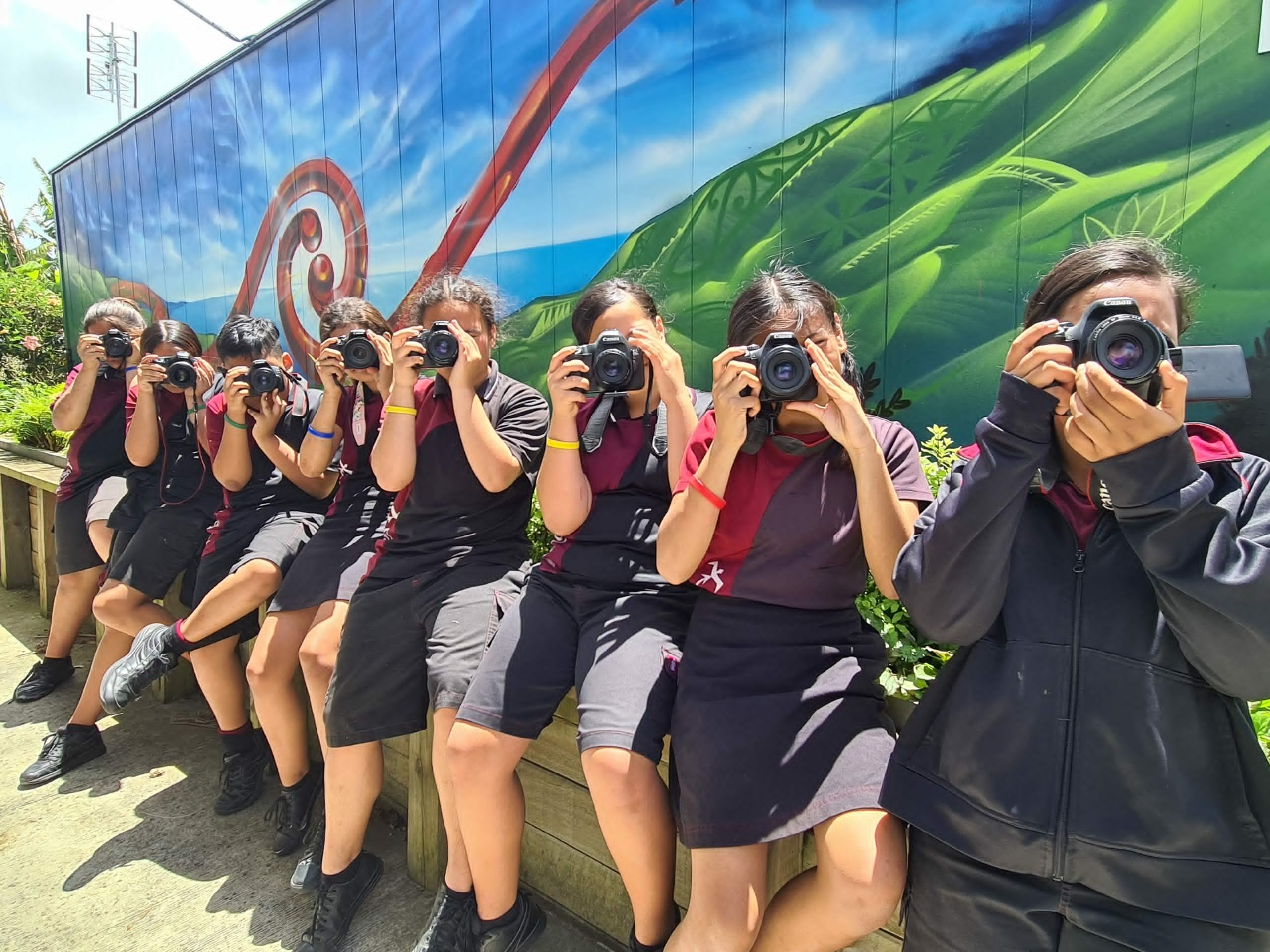 It helped to raise funds for our free Click Happy Youth program.
In Click Happy, our trust uses photography to teach our award-winning creative wellbeing program using photography as the tool to get there.
We focus on taking it to lower decile and out of the way regions to try and even the creative playing field a bit.  The cellphonography course for the adults helps underwrite the free courses for the kids.
Your phone is a bit like your kitchen
You might have the fanciest most expensive kitchen in the world but a well trained chef would probably out cook you on an open fire with one pot and a spatula.   And if you don't even know how to properly turn on the oven, well...you ain't winning Master chef this season.
To photograph well you need the right ingredients
 Composition skills - the protein
Technical know how - The Carbs
Lighting - The Fat
Positioning, Posing, and People skills - The spices
The fact of the matter is that in your pocket is one of the most advanced cameras that has ever existed.
But most of us don't have the slightest clue how to use them properly.  We take them out of our pocket and push one button with no idea how much we are missing by doing so.   (that's like cooking every meal on high heat with one ingredient and no subtlety, nuance, or spices.)  You are literally leaving beautiful imagery on the table and not in your camera due to skills you can learn in only one day.
This workshop is for digital natives and those that are often frustrated by tech as well.
There is no fancy tech speak.  Just pragmatic easy to understand instruction that I use to teach 10-year-olds and non-digital native 70+year-olds.
I focus on visual and kinetic learning (learning by doing) to teach which is why I like to hold it live so you can get instant feedback on your work.
I hate manuals.   But I cracked them for you.  So that I could show you instead of you having to do the crappy part.
(Adjust the slider bar to see the composition techniques)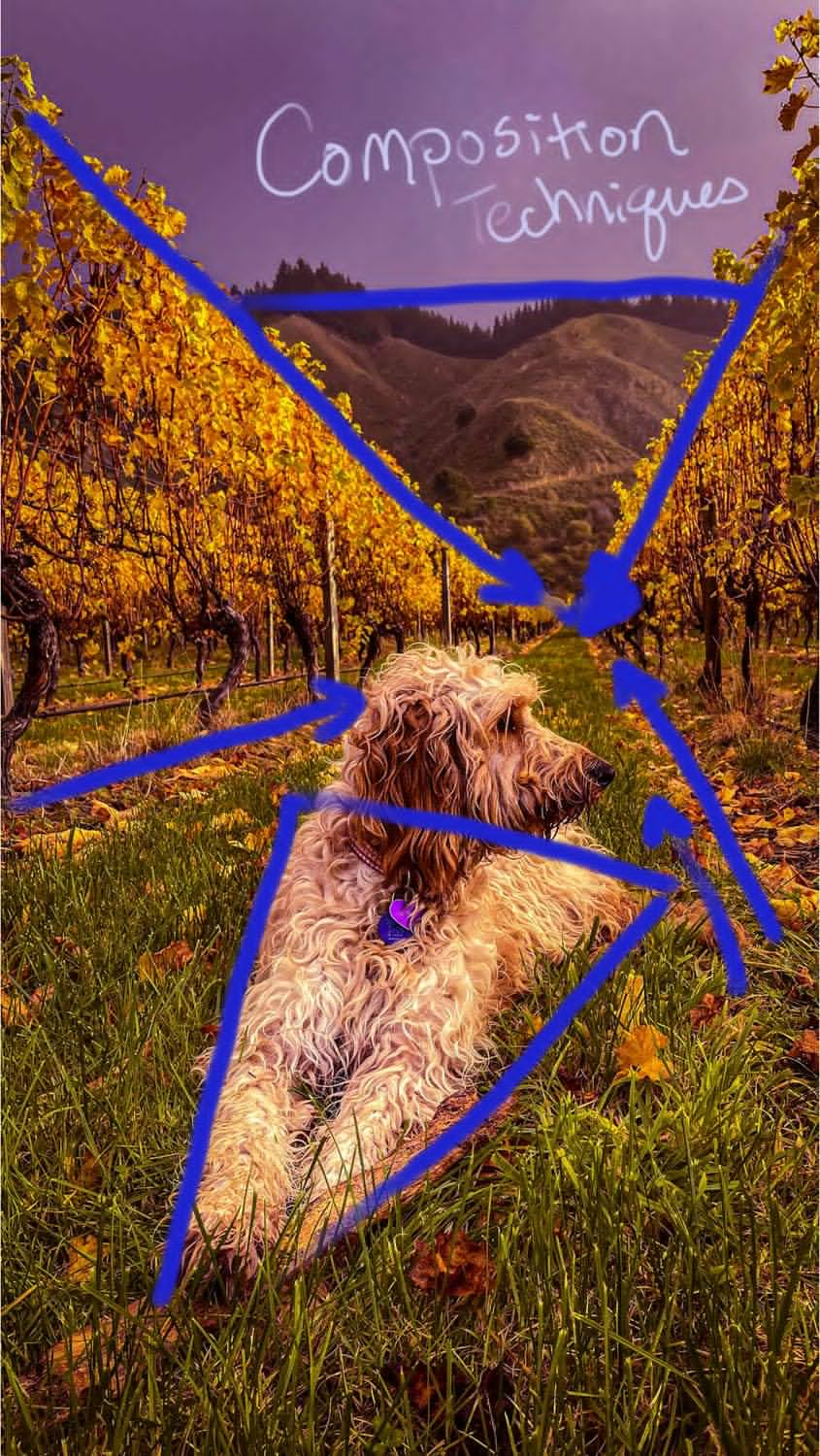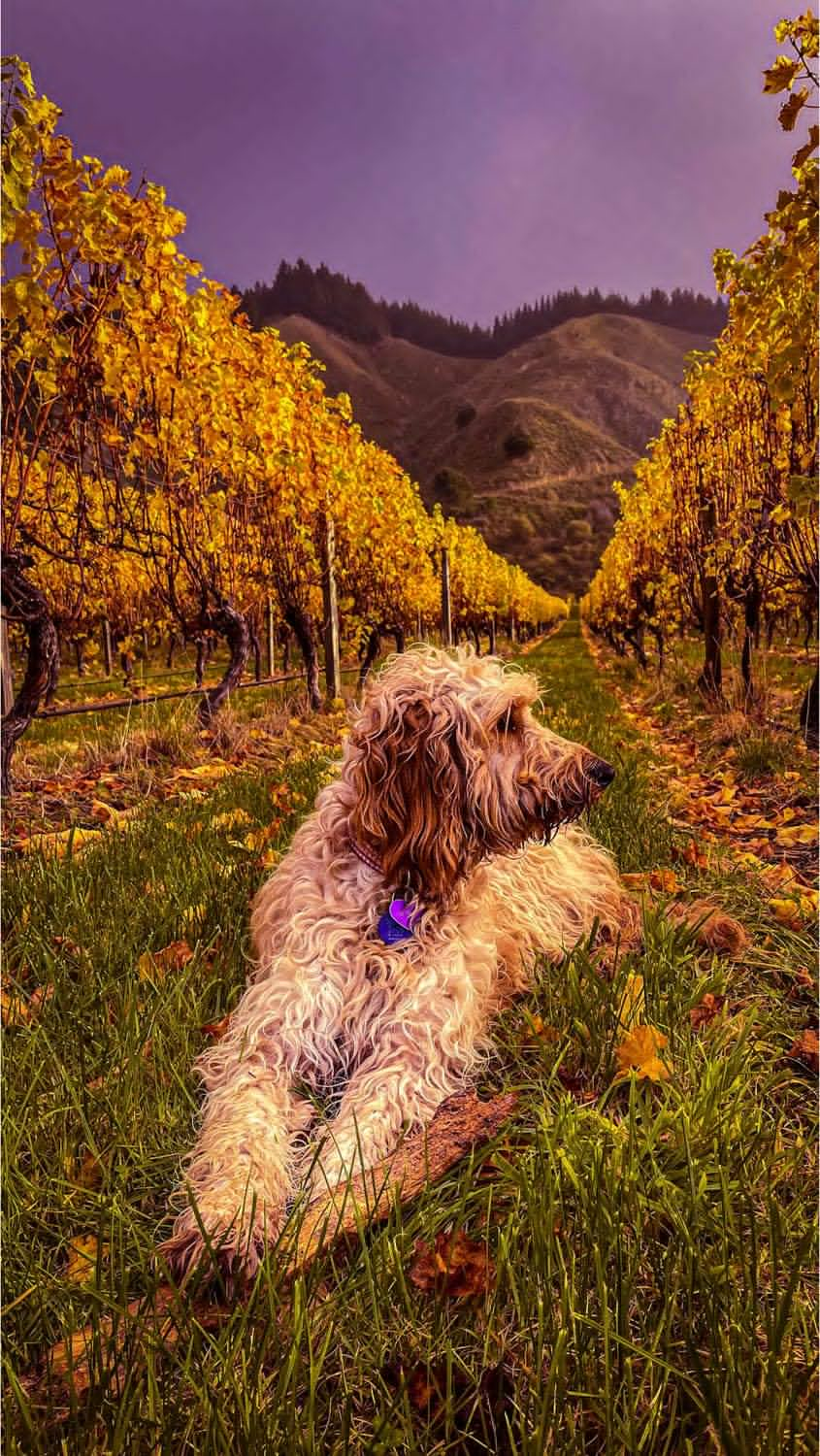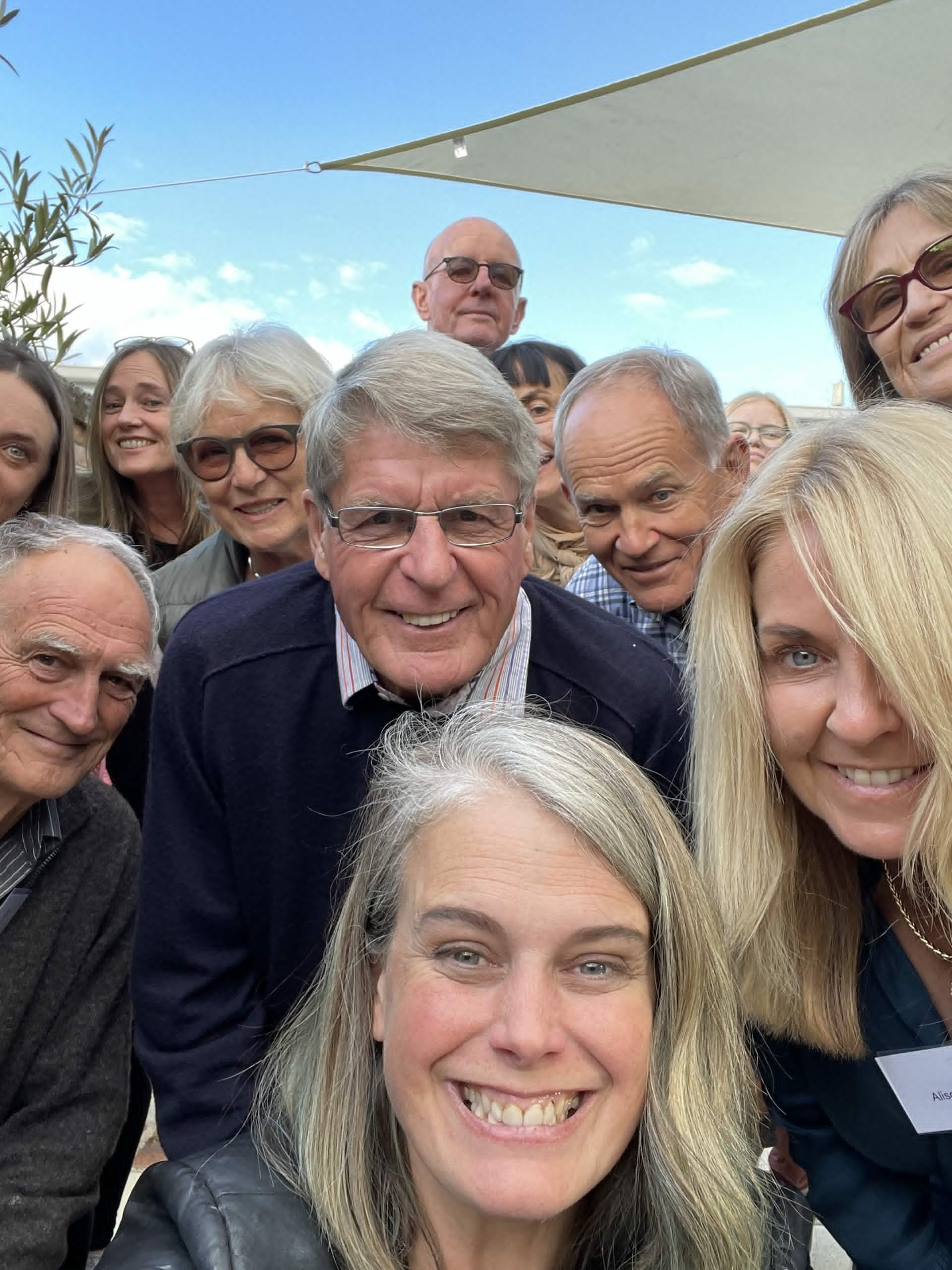 Who is the class for?
Any one with a phone that feels like they are missing out on shots they want to take.
Ages 10 and up.
New parents
Parents of active school age kids
Grand Parents
People who aren't fans of kids but love scenery...with no kids in it.
Pet lovers who want to know how to take better photographs of their animals with their phones.
Portrait lovers, selfie queens,
Instagram husbands who are always being passed a camera and then being judged for the results
Entrepreneurs who want to learn how to create impressive imagery for their websites.
Artists who want to create with their camera or document their creations
Travellers who want to take images that are worthy of showing off to others.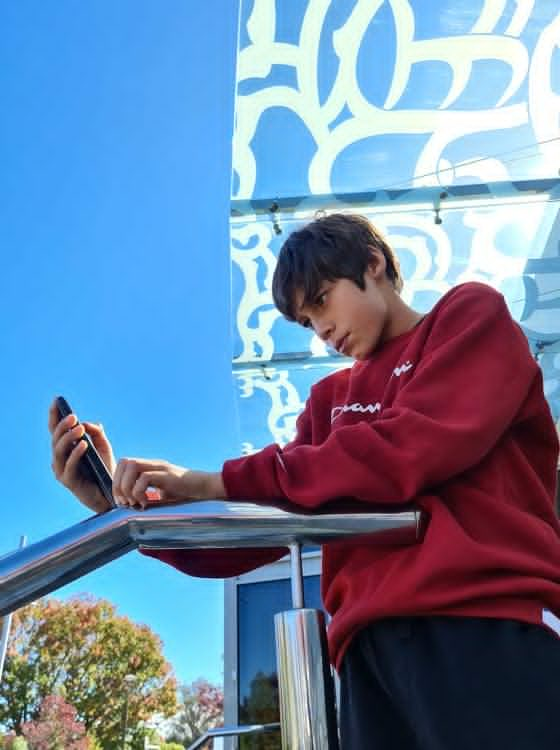 For pet lovers this whole slide deck was taken on my phone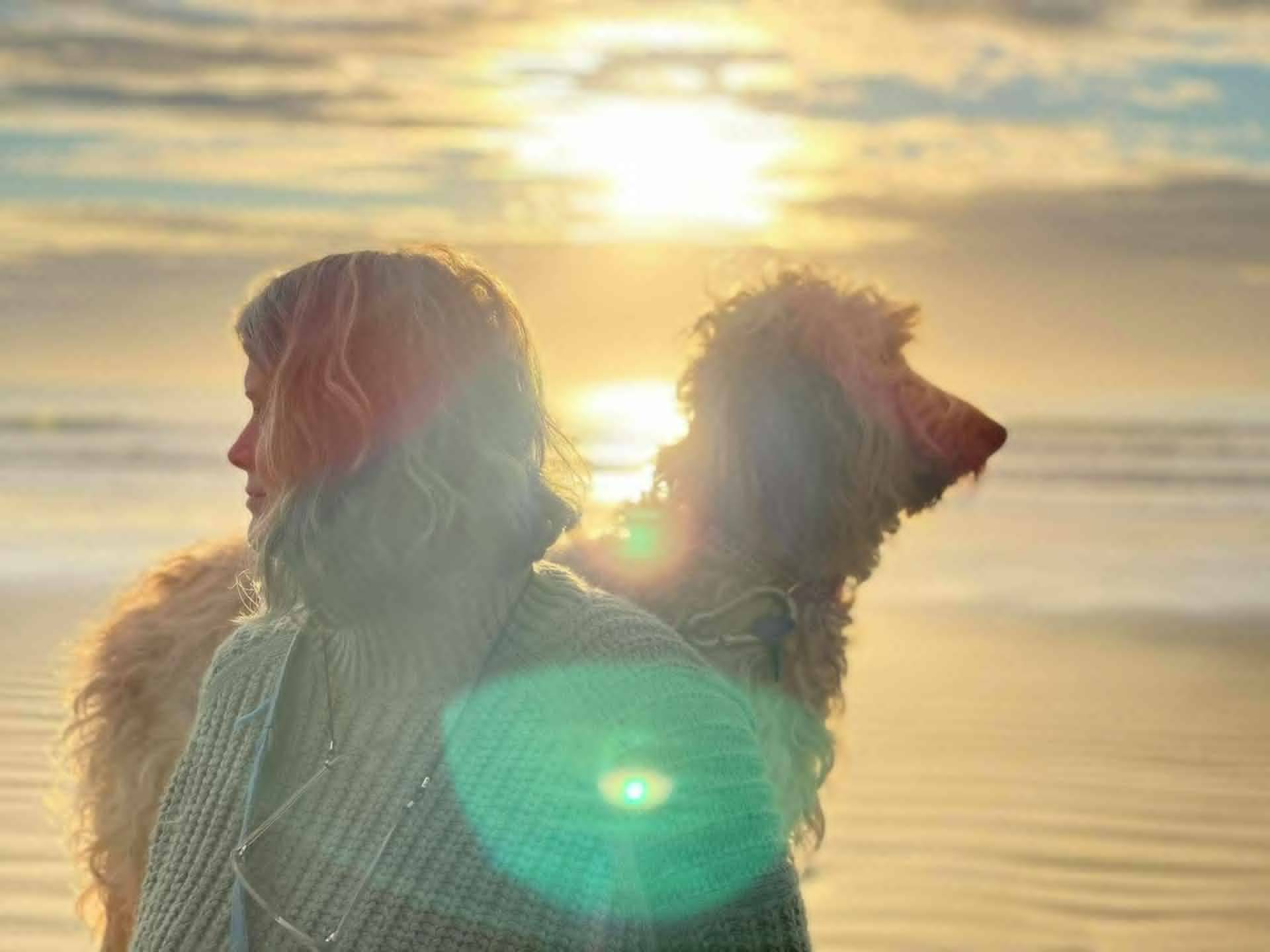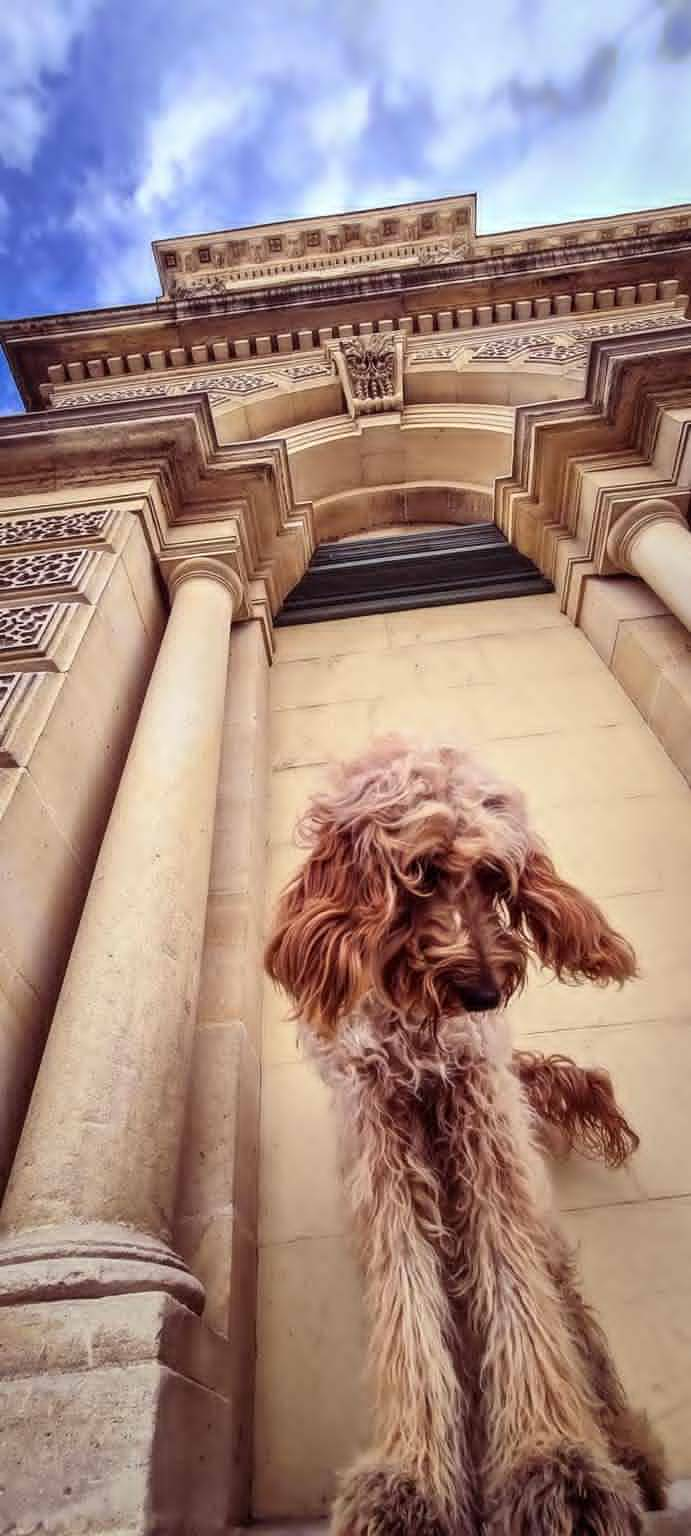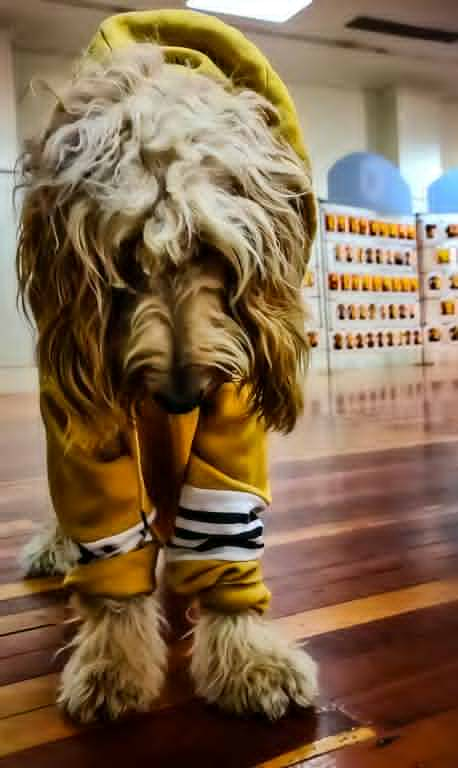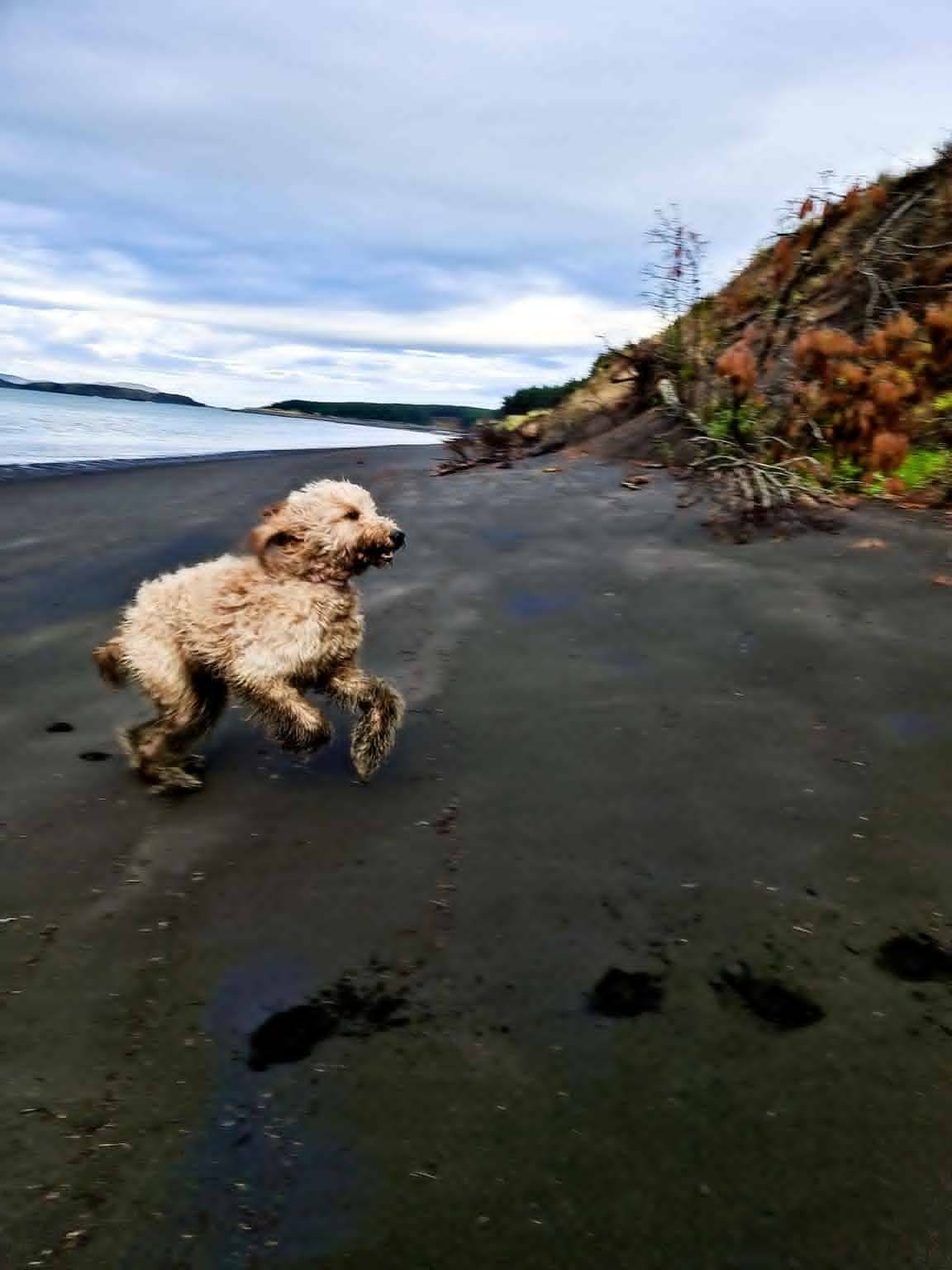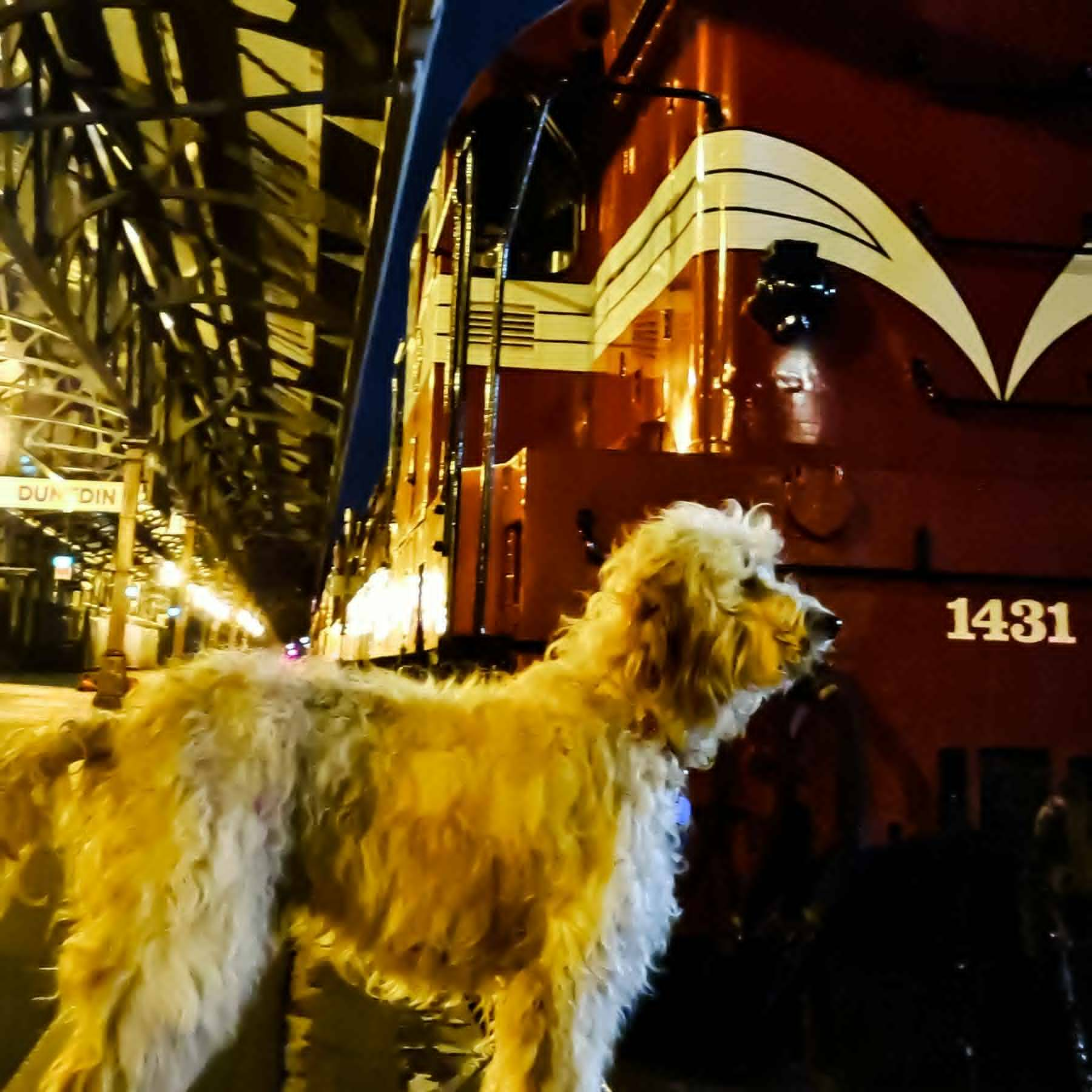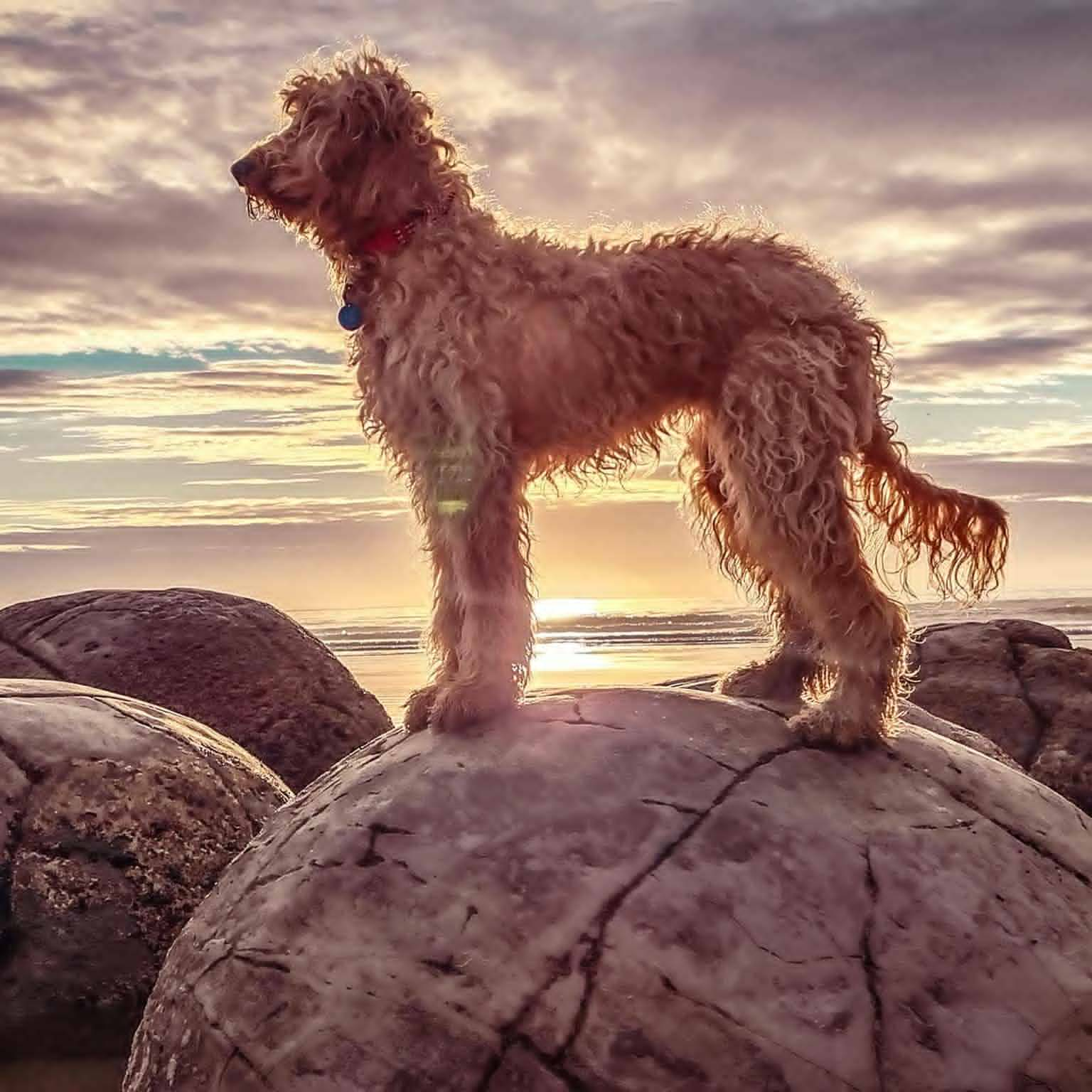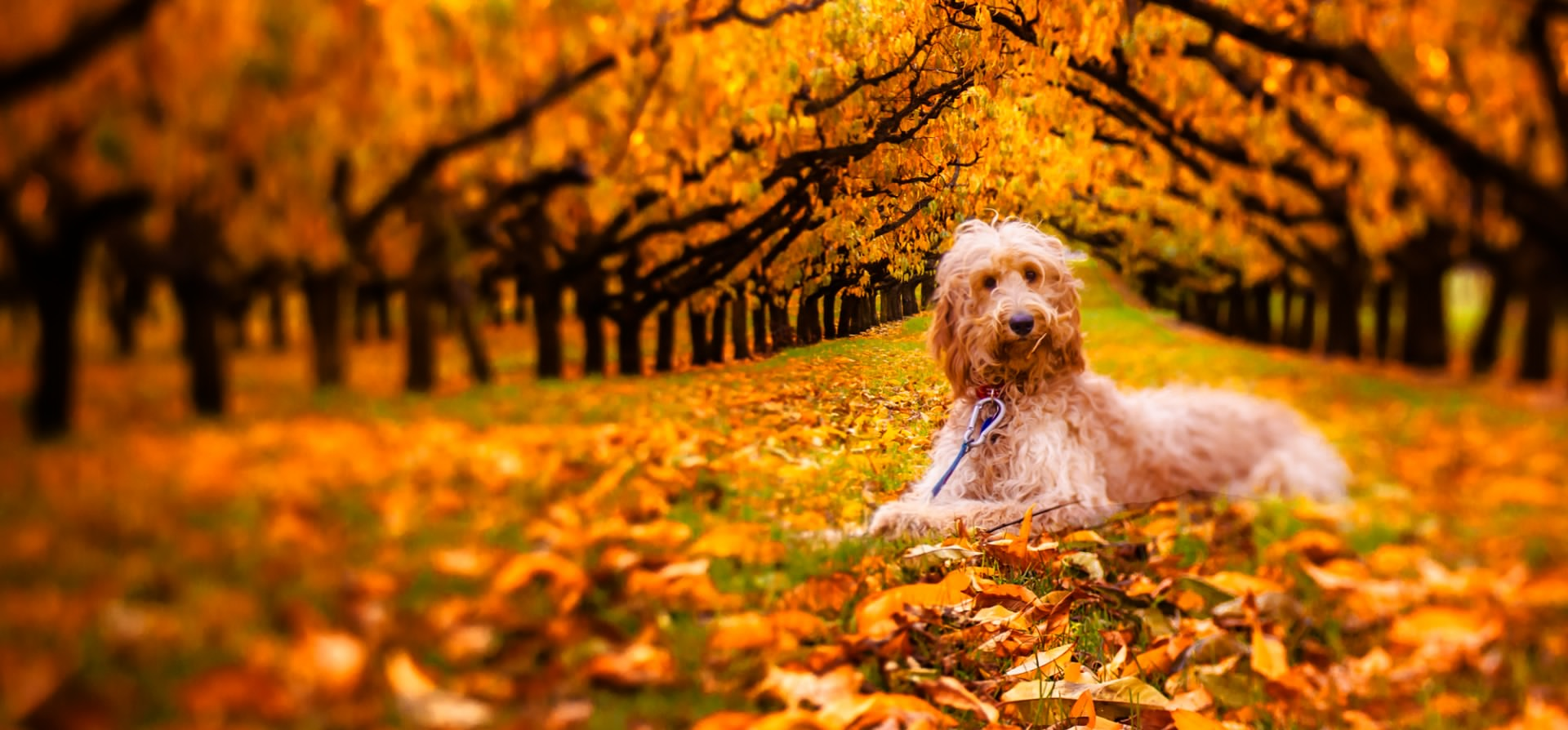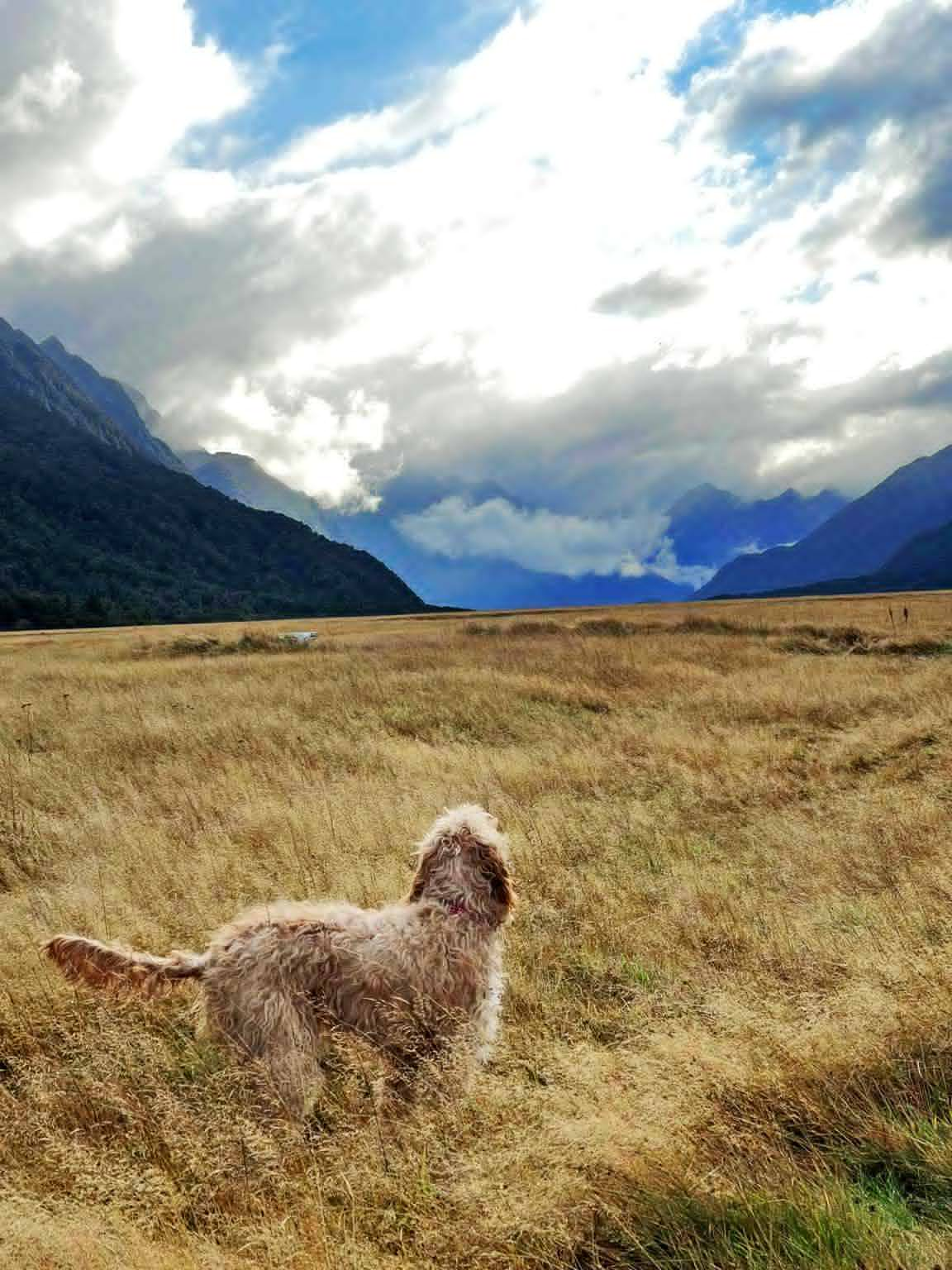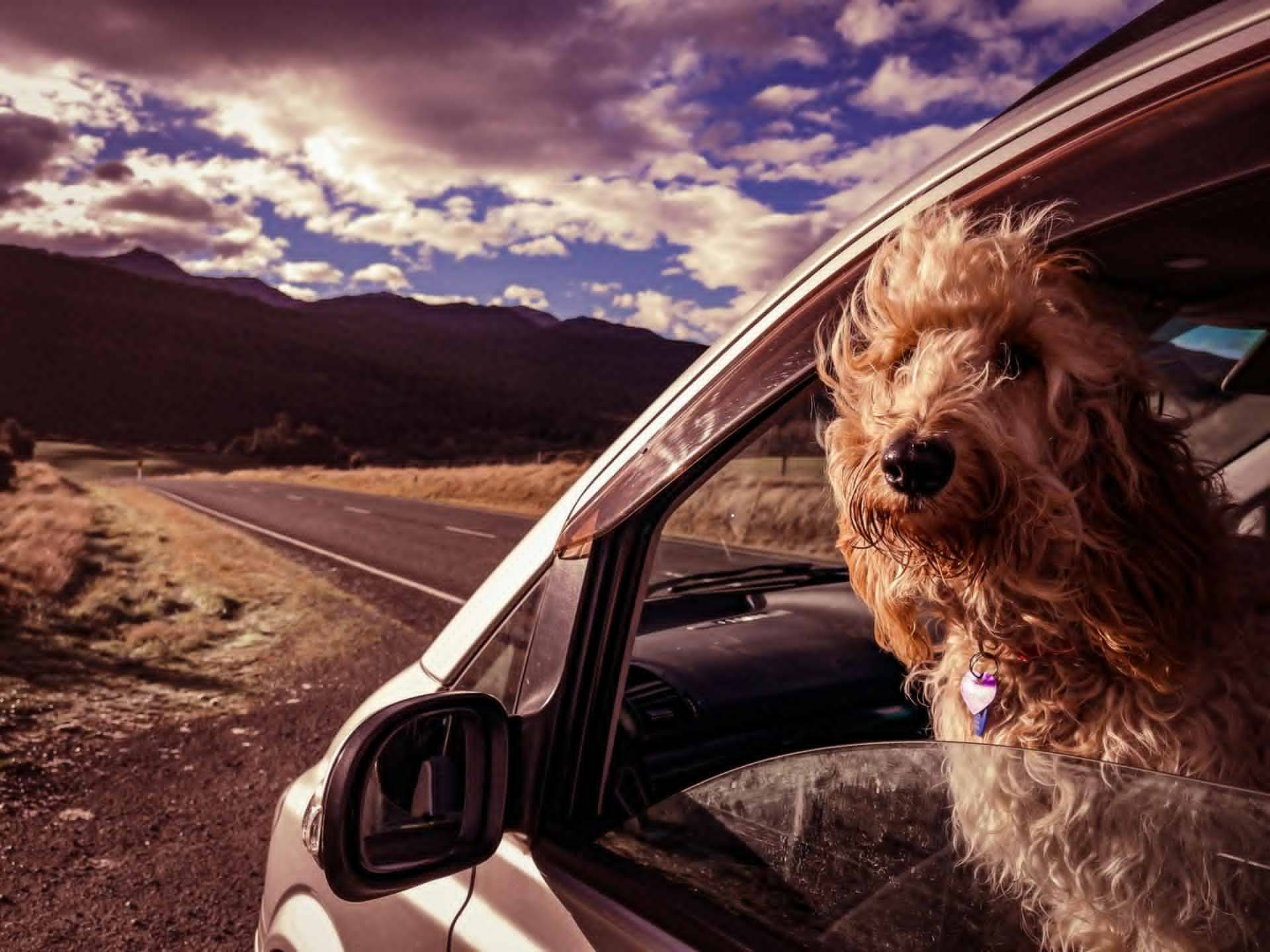 What exactly do I learn in the workshop?
Advanced Settings
So that you can blur or freeze motion.  Blur backgrounds.  Compensate when the light is not great.  Handle backlit images so everyone isn't a shadow.
Composition Skills
To create images that people want to sit with and really absorb not just scroll quickly past.
Posing Primer
Create the illusion of longer legs or thinness or thickness in an image.
Pose people without them looking posed.
The Lightroom App
The most useful app for photographers.  Once you figure out the settings you will be able to set up your favourite looks and then make all of your images look like they belong together as a set.
Organizing Tips
How to unchoke your phone with images.   How to easily lay your hands on the images you want.
Apps Guidance
What I am currently finding useful as an add on app on my phone for photography.
FAQ's
What sort of a phone do I need?

One with a camera.  The newer the model the cooler the cameras but a great deal can be done with an older model of phone. I teach and have used both android and apple.

How much of the day is practical shooting

About 1/2 is practice and critique
The other half is upskilling lectures

What if I am a technophobe?

Its all good Ive got ya.  I personally have an allergy to tech manuals and am a kinetic learner...but lucky for you I have put in the hours and will show you.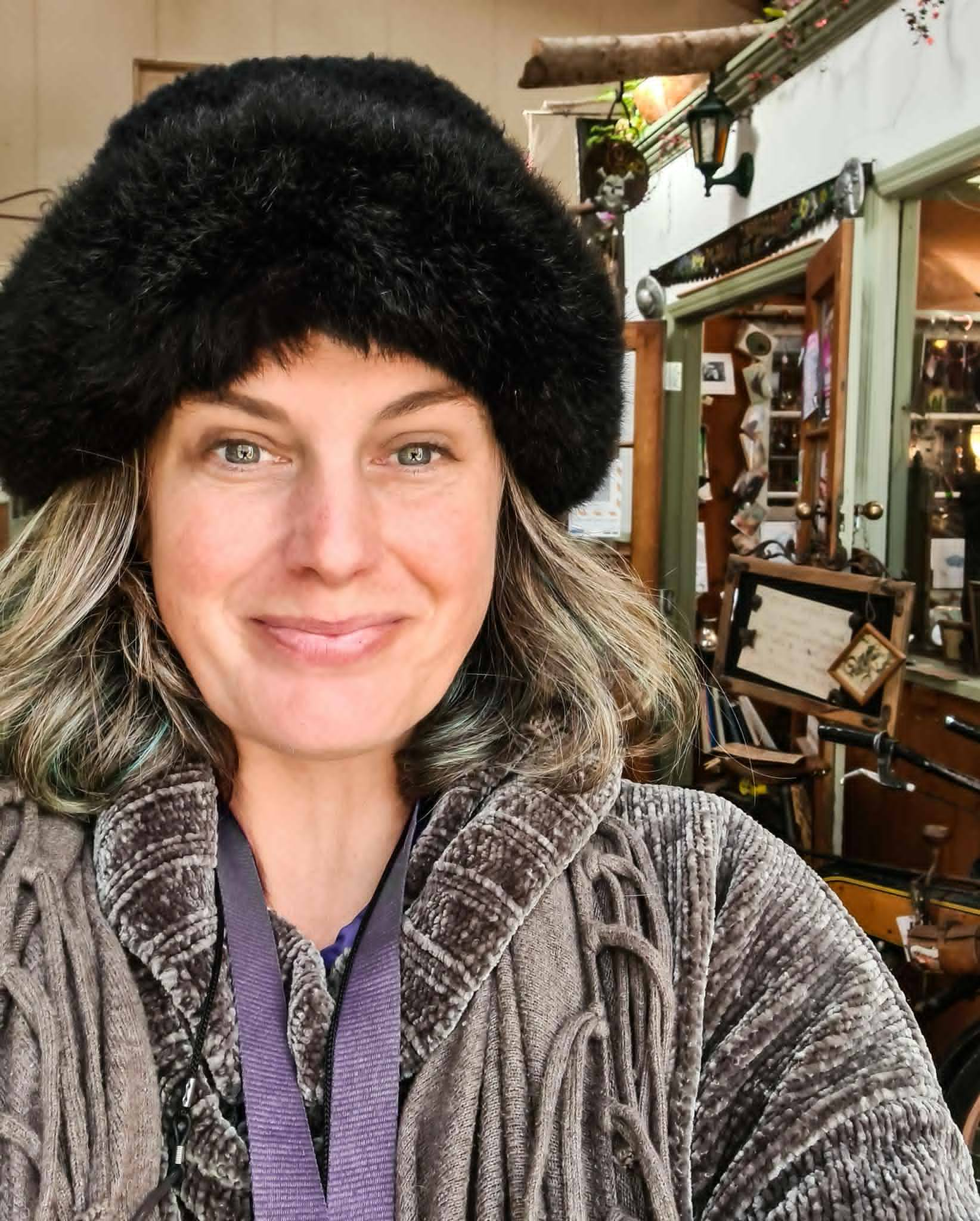 About your Teacher:
Hi i'm Mandi Lynn.  Here is some cool stuff about me:
I'm a past winner of NZ's Creative Photographer of the Year.
I'm a master photographer with the NZ Institute of Professional Photography
Have won heaps of international awards for my work.
A Canon Eyecon Mentor
The first film documentary director to win a Fresh Shorts Grant from the NZ Film Commission.
I run a charitable trust that uses photography to teach mental wellbeing skills to youth.
Which sounds all flash and stuff but what I really love is working with people and helping them to clear the blocks to their creativity.  Before I was a photographer I was an obstetrical nurse consultant.  I loved to teach then.  And I love to teach now.  Kids and adults.  I can't wait to show you what you are missing out on.   We are going to have a blast.
Cellphonography
Updated on 2022-06-02T10:27:32+12:00, by Mandi.