Congratulations.
You have received a space in the Create Happy Workshop.
It is a play date with your creative soul.
August 2 - 5.  We start at 10 am each day and wrap up at 3 pm.
Please bring a lunch with or you can grab one in town.
Important tech stuff to organize before you come.
Enough room cleared on your phone so that you can take ample photos
Fully charged with a charging cable and plug
Lightroom App downloaded
Telegram App downloaded - this is where we will be sharing our images during the workshop and staying connected.
Links to those apps are found here:
So looking forward to seeing you.  If you have any questions please email them to hello@clickhappy.org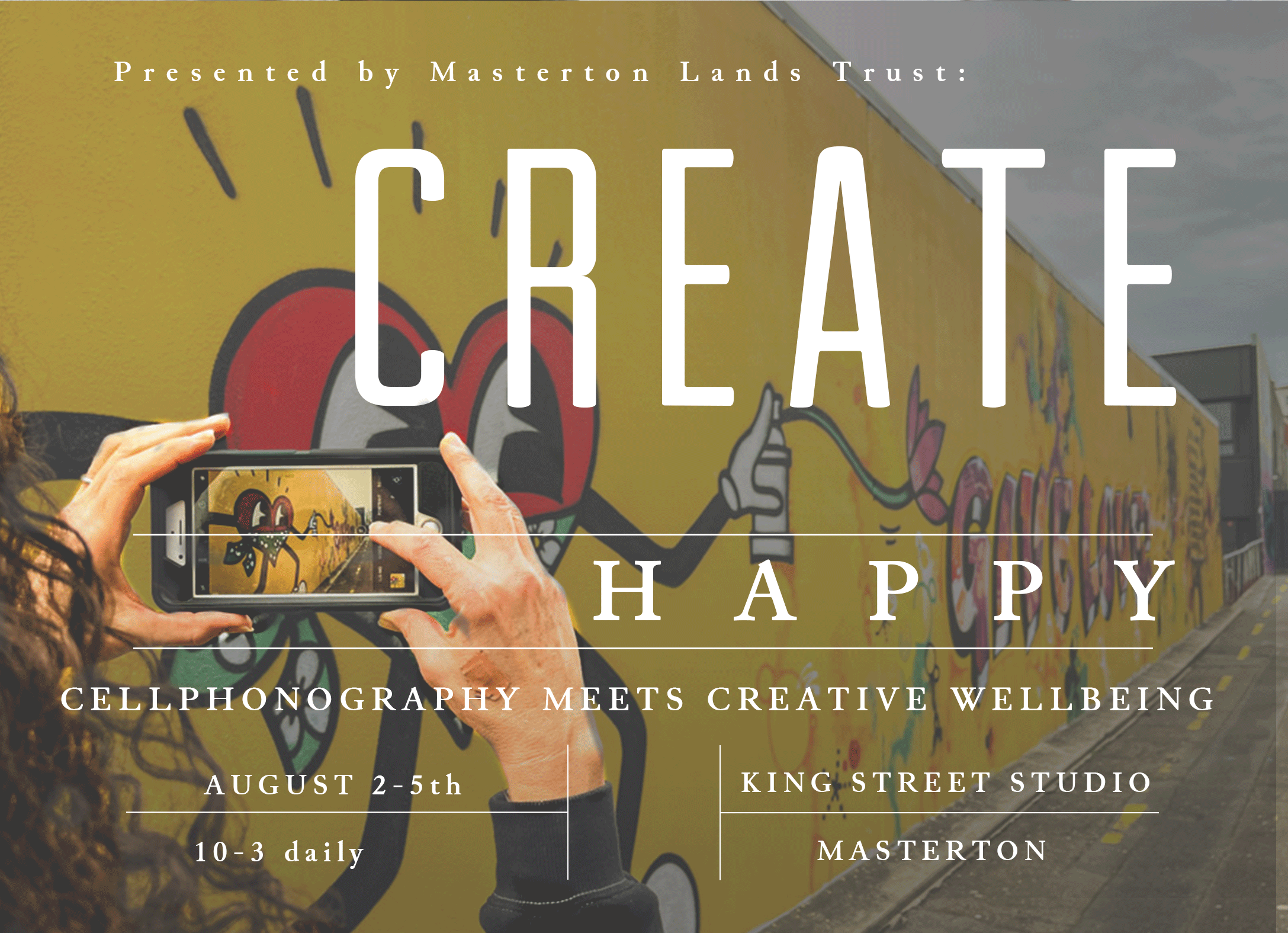 What is happening on the 4 days
Day One - Skill Building Day
Cellphonography - Learn How to use your cellphone like a DSLR (the fancy camera)

Editing in Lightroom Mobile

Composition and Framing

The HeArtivist Framework
Day Two - Putting on the Right Lens for the Job
The Value Game

Uncovering your two highest values to help you focus your dreams.

The Magic Wand Game 

What if you could create any future you wanted?  

A visual poetry exercise

Tiny Habits 

How to use the power of tiny to change your habits.
Day Three - Focus
Cleaning the lens

Communicating your truth.  A Journaling technique to create space and shift blocks.

Visual Poetry exercise to develop emotional literacy

Focusing the power of your  Creative Community

The Echo Principle

The power of give and take - Soft front | Strong Back 

Photographing Gratitude

Holding the Camera Steady

Grit, Guts, and holding space for your vision

Understanding the natural creative Dip

Mapping your historical energy vampires and applying garlic.
Day Four - Feeling your image
Charging your batteries

What energizes your creative work and what makes it merely "meh"

The camera as a tool to bring mindfulness

Downloading and Printing your future

Grounding your ideas and manifesting them in reality
Please confirm your availability
Create Happy Welcome Page
Updated on 2021-07-24T10:51:39+12:00, by Mandi.