The Why of ACA - Scouting New Zealand's top young visual storytellers, connecting them, and empowering them with the tools they need to thrive in the future.
If you hope to one day earn money from your art, you will work on a creative team of some sort even if you are freelancing.
There are several factors that are important in a hiring decision and in renewing your contract.
#1 - Creative Strengths + Grit = Your every growing mastery of your craft
#2 - Your ability to work well with others.
#3 - Your ability to get work done on time and of your best quality.
So this summer we have been doing our best to grow you in these three areas.    You came to us with creative strengths and we together have stretched them and added new skills to your mastery chest.
We gave you an opportunity to develop creative feedback skills which will be incredibly necessary in any creative team if you hope to build work that people actually want.
And finally we gave you a deadline.  Creative constraint.
When you work in the real world.  You will have deadlines.   If you fail to meet them you become what is called a bottleneck and everyone on the team has to wait for your part of the project before they can move forward. This becomes the least popular person in the team as it generates frustration in your coworkers.  Or if you are freelancing you are less likely to be brought back for the next job that is available. The trick is to do the bare minimum and then go beyond to make your work memorable and the experience of working with you pleasurable.  Turning in your work late doesn't meet the bare minimum and it makes it uncomfortable to work with you.  Ie you are less likely to be hired going forward.
Last year the students from the program formed a powerful creative team amplifying youth voice through Create Happy Magazine.  They are now looking to you to see if you have what it takes to join them. Can you meet a deadline?  Can you stretch beyond the bare minimum to shine and show a strong creative ethic?   Our publication dates are set and so we need to know that those people we are relying on to write and illustrate articles are able to follow through and help us create something important for NZ youth.
The ACA awards is another bottle neck but this time in a good way that lets students self select to show that they are ready to uplevel their creativity and be part of a smaller mentorship group that are all operating at a high creative level.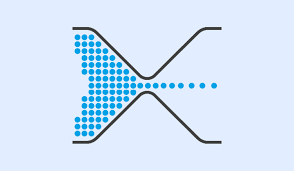 Those that carry on with us will be learning the following things:
Creative Wellbeing skills
Creative Lighting skills
Colour theory
Opportunities to specialize and grow your skills in a certain types of photography.
AI Art exploration and ethical discussions around its use
Master classes with Grand Master photographers
Illustration feedback sessions ( I will do my best to bring in some professional illustrators or Weta people to give you tips)
Co-designed workshops - meaning you get to design what we learn.
also the opportunity to do advanced journalism training for those who enjoy writing as well.
Exhibition - Term 1 Build - Term 2 Exhibit
Together we will be creating photographic exhibition of monochromatic colours.  A beautiful rainbow made up of individual works hung together ideally in a kinetic (moving and translucent) piece. (this is still being developed but whatever we create will be made of your imagery).
Collaborative Community Project - Term 2
And you will be codesigning and delivering a community impact project that will amplify youth voice on a subject that matters to you.  This could be through contribution to the magazine, podcast, or tiktok channel it will be your choice.
You have two more days to get your certificate to graduate into the next layer of the program. - 30 January at 11:59pm.
How to get the Certificate
Bare minimum to get the certificate.
100 images in the PDF that you have taken this summer.
1 reason of gratitude for each group of images.  So if you have 10 images of food then you can have 1 reason for them all.
You have completed the end part where you do the two sections of I like I wish I wonder at the end of the booklet.
You submit your PDF and fill in the form.

To create your PDF go to share in your book creator book and then Print and then click the little download button in the upper right corner and it will save it as a pdf.
Over the next 2 weeks we will be reviewing your work and sending you feedback and your certificate.   We will be sharing the collective ACA 23 Portfolio Book with your nominating schools and sending a list of the students who have successfully completed the program.  You are welcome to show off your Gratitude 100 portfolio to your teacher.   Can't wait to see what you have created.
graduate
Updated on 2023-01-28T13:03:05+13:00, by Mandi.