How to Promote Click Happy in your region:
First of all, thank you so much for agreeing to collaborate with us on bringing Click Happy to your region.
There is so much that we want to share with your youth but as we all know getting them to activities that are new can sometimes be challenging.
Here are somethings we have found that have helped in the past.
Where to market the workshop:
Schools

posters
links to the clickhappy.org/live page for their newsletter
ask the art teacher to shoulder tap their most talented young artists

Highschool years 9-11 can't yet take photography so this course will give them a leg up.  Best for talented visual artists.
Highschool years 12-13 might be swamped with their NCEA boards but this will give them extra help.
Ages 10+ for young stand out creative kids, or also those with a social conscience as CLick Happy is a leadership development program for young creative activists as well as being a straight photography course.

Facebook

Your page
Local community pages (we find these get lots of buy-in)

if you haven't already joined community pages please do.  This is free advertising and gets so much traction for this project and any future ones you are offering.
Suggest people tag families with creative kids.  (we have had this go viral from that in the past).
Our suggestion is to post with a different photo and put a new one up about every other day for a couple of weeks prior to our arrival this will hit as many people as possible if they will let you post like this.  The rule is that most people will need to see something 7 times before they take action and that may not even be the case now a days.

Your local camera shops or clubs - let them know we are coming and give a poster.
Youth Organizations (their kids learn a new skill) - This benefits them because their youth will be better able to showcase what their organization is doing.
Local charities who have young volunteers - Same reason as above.
Homeschoolers - always looking for new ways to push creativity.
anyone else you can think of - (please let us know so we can add it to the list)
Copy for newsletters and ads
Facebook community copy -

Tag a family with a creative kid.   Free photography and wellbeing workshop for youth aged 10+ taught by a past winner of NZ Creative Photographer of the Year is coming to ________________________________ on __________________________________ .  They could win a scholarship to be mentored for two terms of photography and creative wellbeing tuition if they attend. Sign up at https://clickhappy.org/live/

School or Community Newsletter

Want to learn photography from a past winner of NZ Creative Photographer of the Year for free, and have a chance at a scholarship for 2 terms of mentorship?  Then get along to the Click Happy Live event that is happening at _____________________________________ on __________________________.  Register your spot and find out more at https://clickhappy.org/live/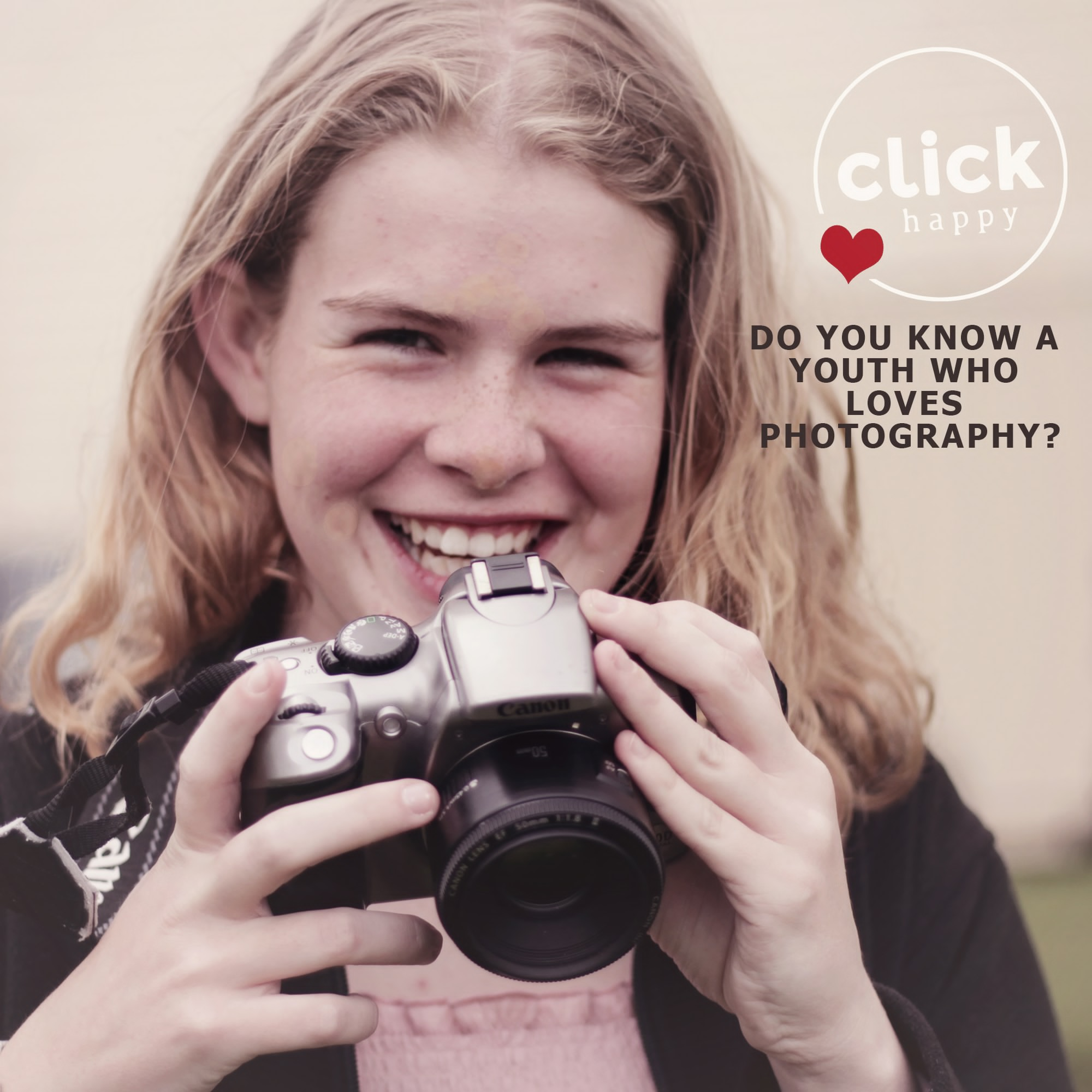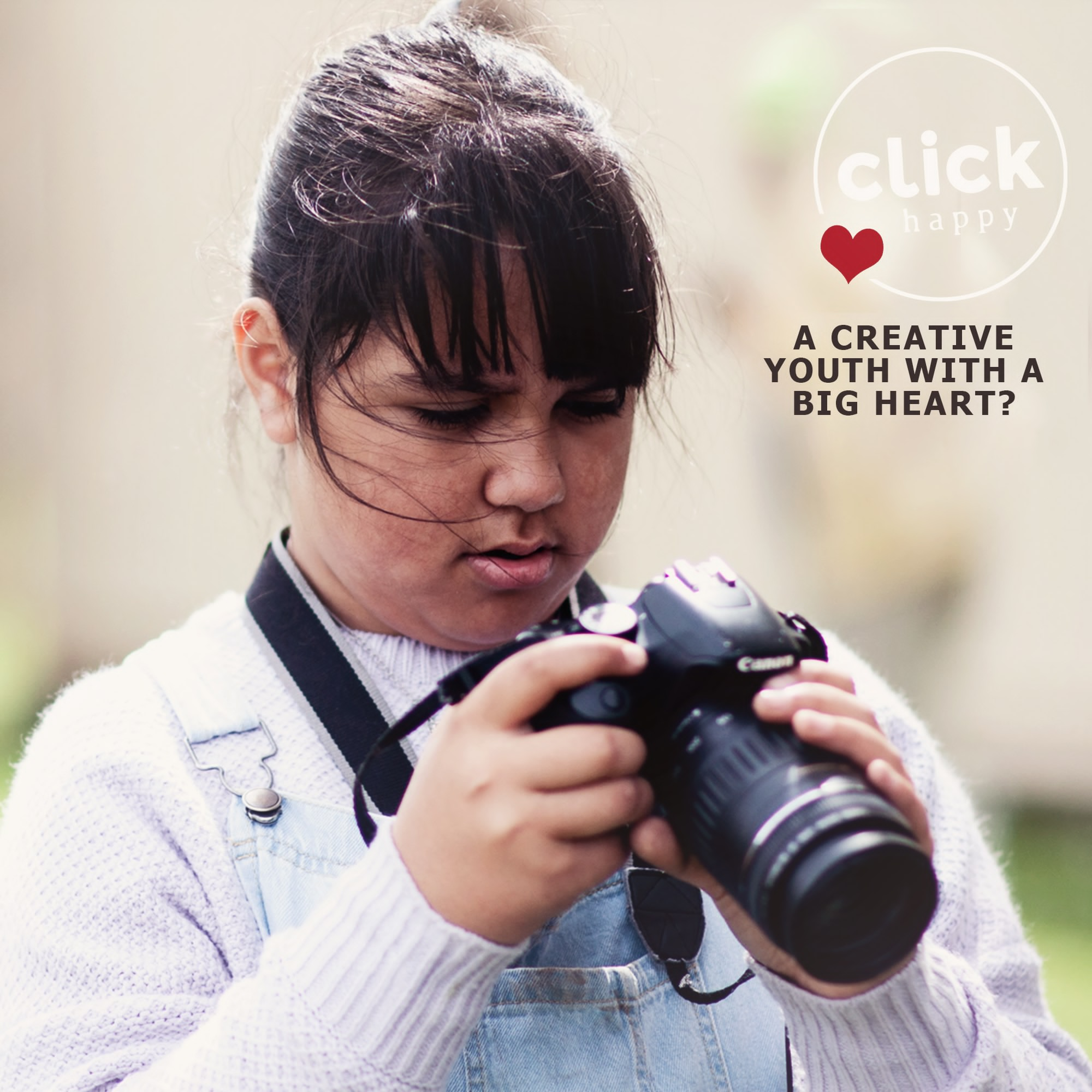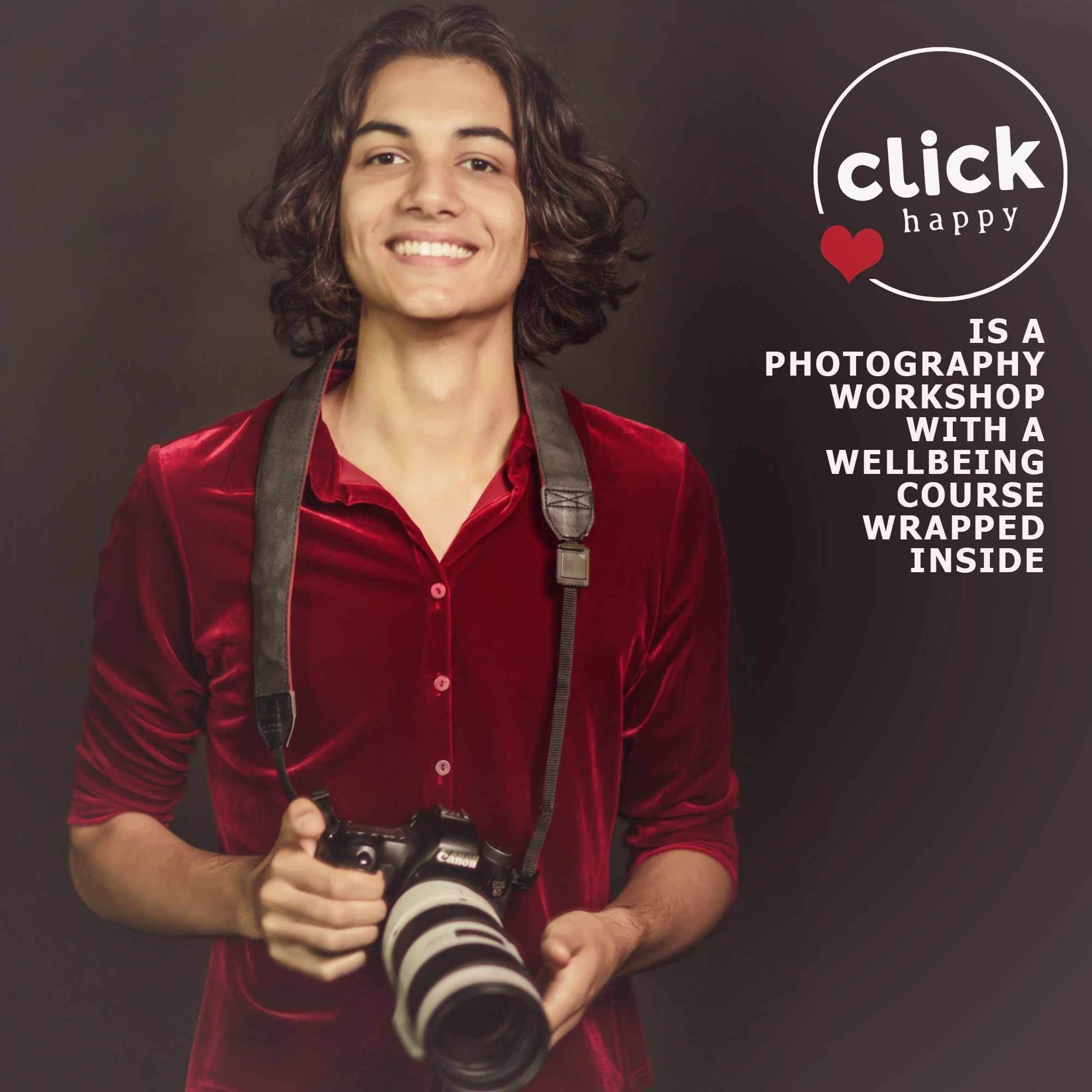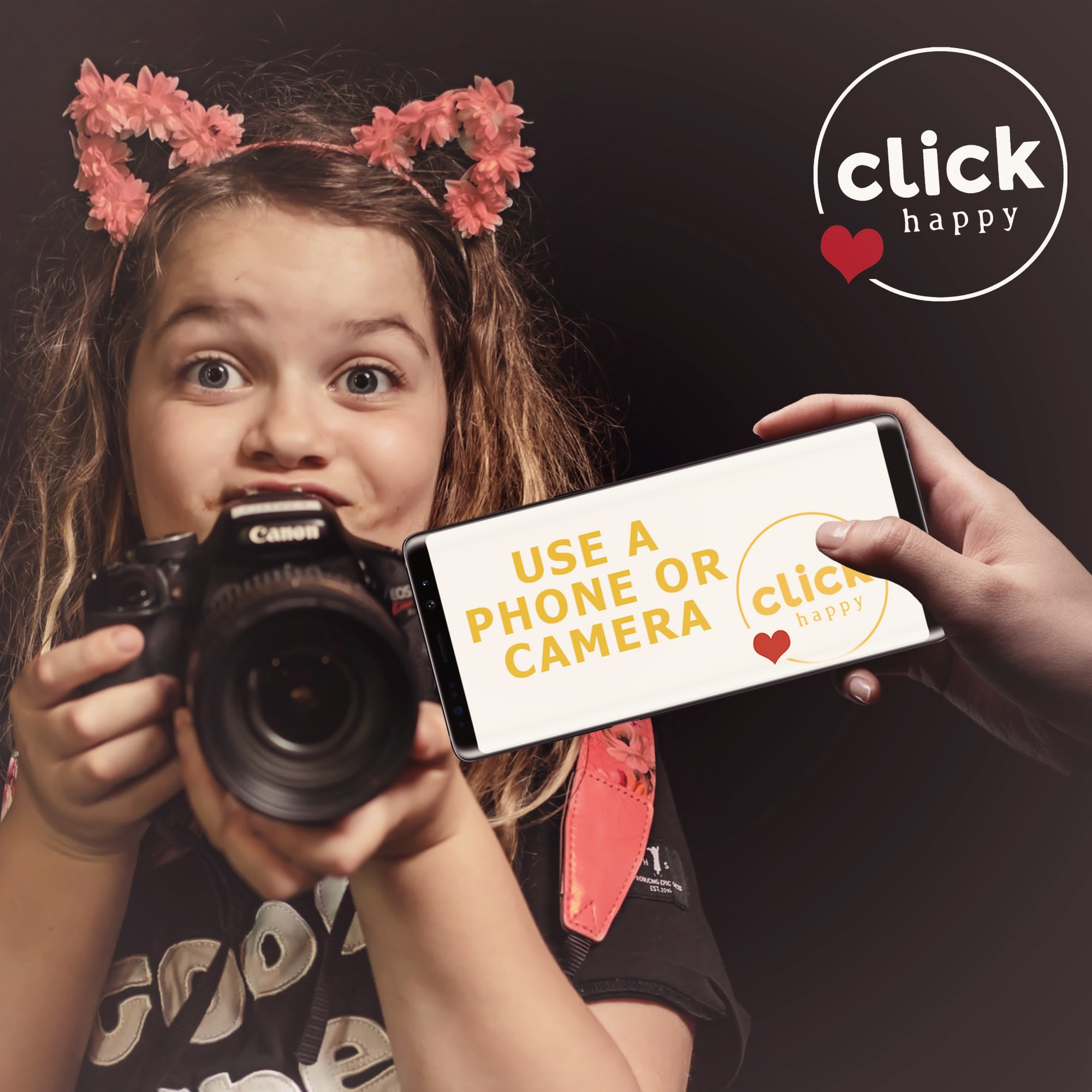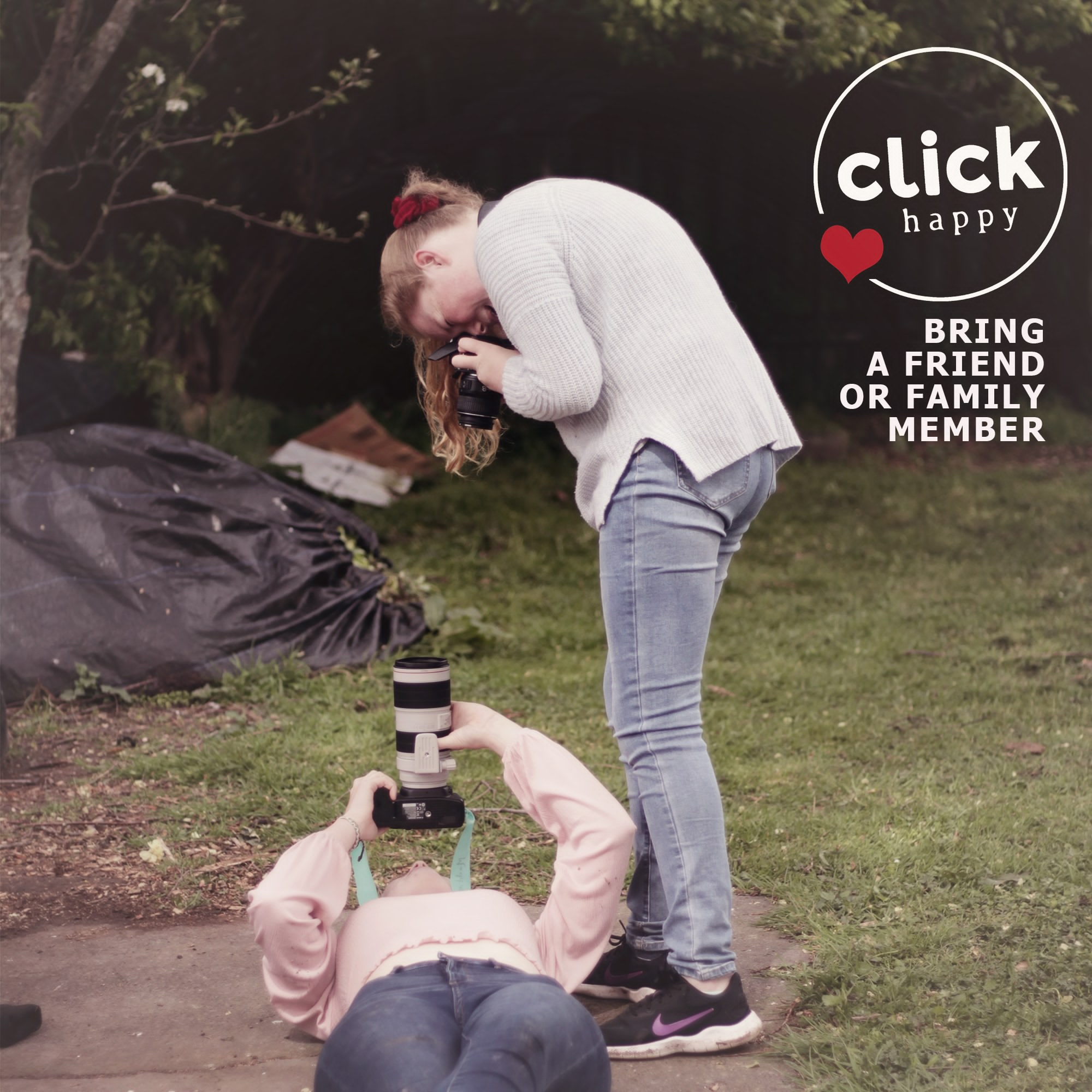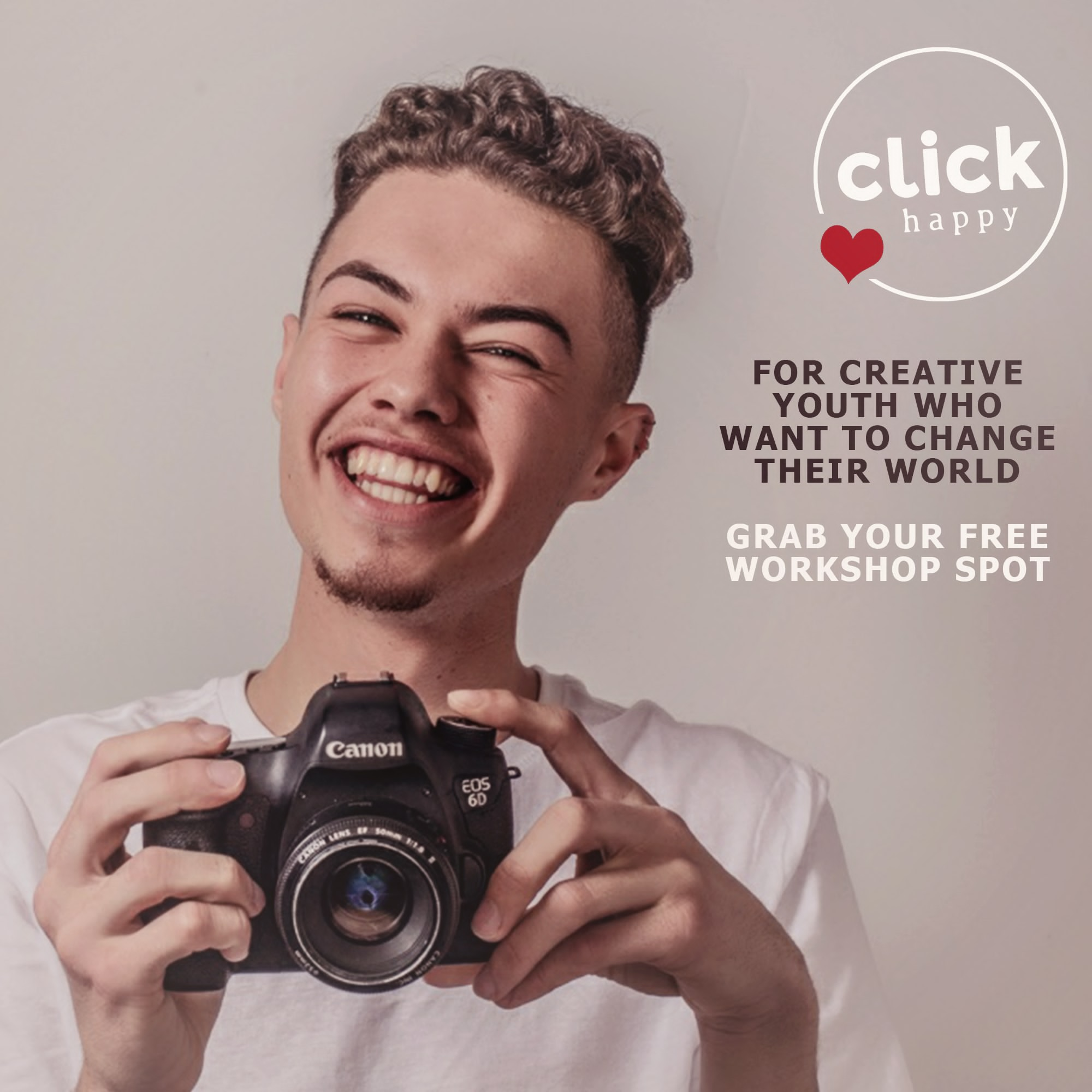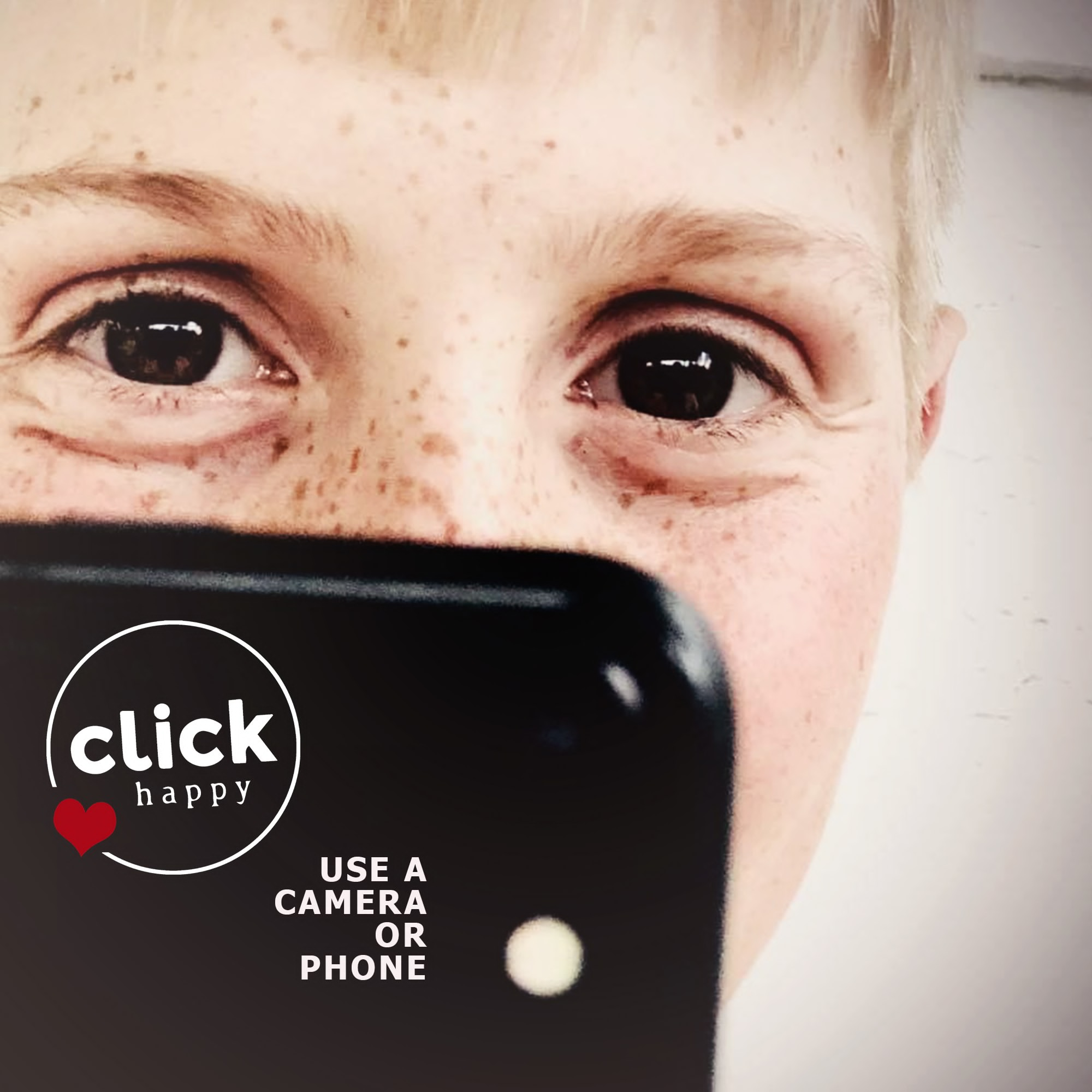 POSTER DOWNLOADS
I have made posters for each of the regions and have stored them in a google drive.
Click Happy Promo
Updated on 2021-01-05T13:46:55+13:00, by Mandi.