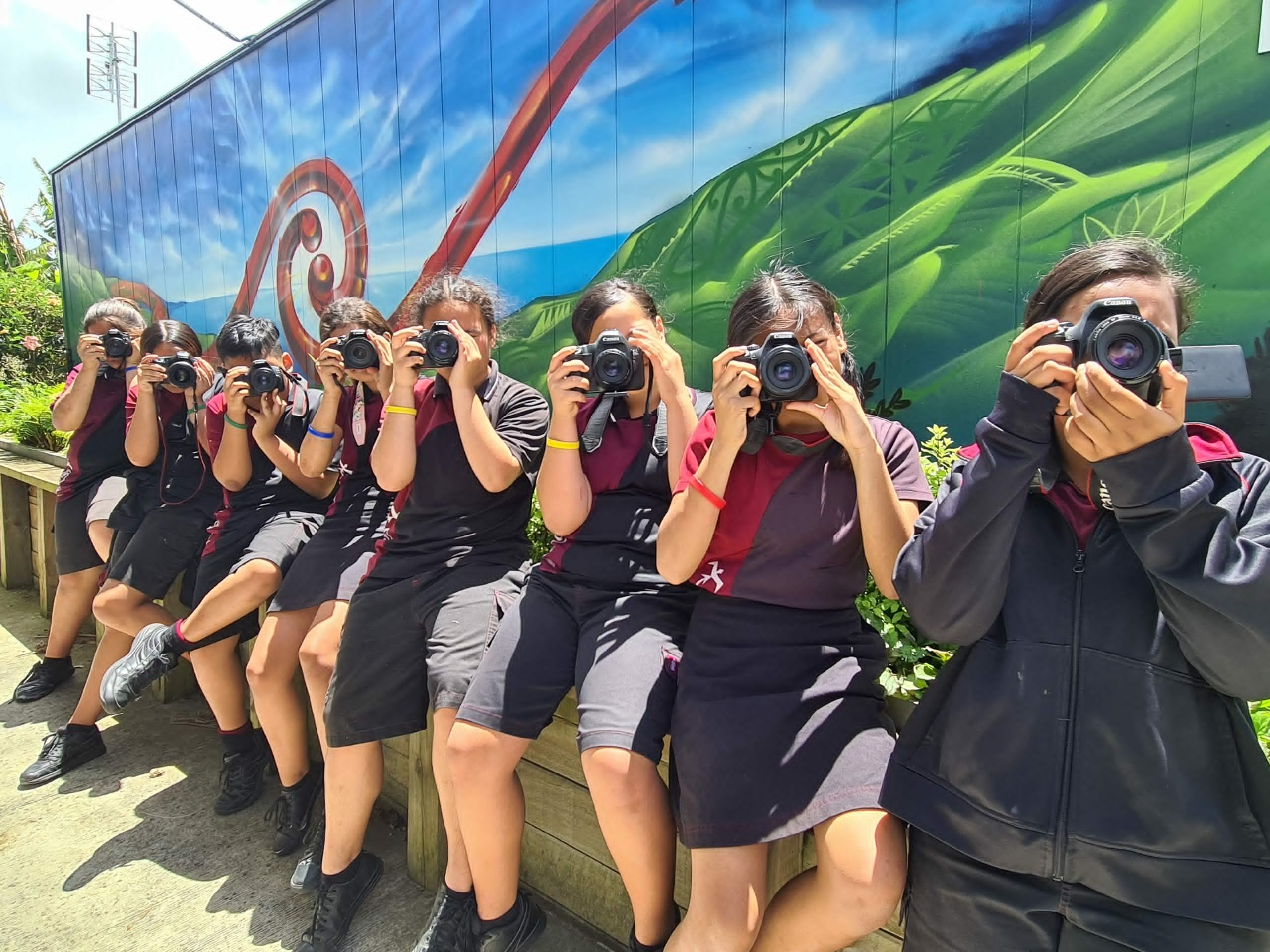 What is Click Happy?
Click Happy is an award-winning Hauora program hidden in a photography workshop taught Mandi Lynn, a past winner of New Zealand's Creative Photographer of the Year, a TEDx speaker, holistic nurse, and youth worker.
The program can be done with tablets, cellphones, or DSLR's.  And is for youth aged 8-22.
The Click Happy Crew fronted by Mandi will be doing a cross country road trip bringing the Click Happy program to libraries and schools around the regions.
In her library talk, she explores
the GRIT required to be a professional creative

Mandi's personal story

 being too afraid to be an artist and working as a nurse instead
welling up the courage and changing careers midlife
running her own award-winning photography studio
becoming the first documentary director to win a fresh shorts grant from the New Zealand Film Commission.
Starting a charity that focuses on creative resilience

Facing fears, standing for something, and expecting and pushing through the hard stuff are all part of this talk.

the SCIENCE of the optics of a camera,

Manual settings of ISO, Shutter Speed, and Aperture and how they work together.
This is taught by having the kids make a human camera.
What are the most useful advanced features on your phone, camera, or tablet?

an introduction to the Stoic PHILOSOPHY of mental wellbeing

Fear casting - the art of dialling down worry and releasing that which you cannot control and focusing on that which you can.
Equanimity - Emotions and how we react to them.
Problems seen from above technique
Then Mandi throws down 3 photographic challenges inspired by Stoic teachings that explore
Gratitude (there is a 7 day photographic gratitude challenge),
Embodied Empathy (Unhooking from medias ideas of beauty, Refraining from complaining but celebrating self-compassion,  and body gratitude)
Mindfulness (dropping what we don't control and focusing on our present).
The program fits neatly within the Whare Tapa Wha model.
Areas where Click Happy Live events are happening:
Wellington
Lower Hutt
Upper Hutt
Masterton
Tauranga
Taupo
Rotorua
South Waikato
Hamilton
Waikato
Papakura
Manurewa / Manukau
Waitakere / Henderson
North Shore / Rodney
Northland
Dunedin
Otago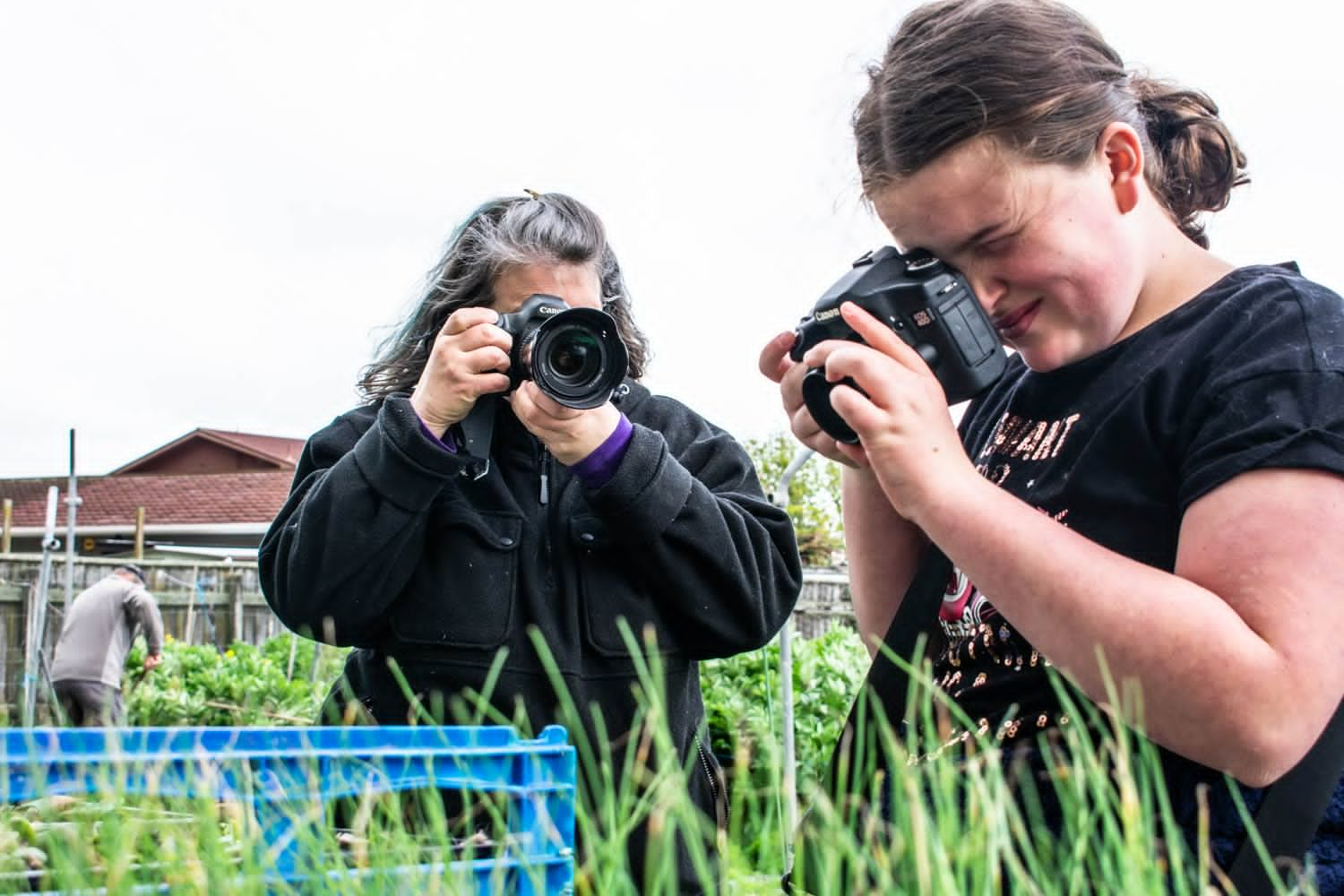 Students can win scholarships for further study
5 youth from each of the 15 regions covered will receive a scholarship to attend a deep dive master class held during Term 2 with Mandi Lynn.   In that program, they will learn documentary photography and will be challenged to use their skills to assist in creating an impact marketing campaign for a local non-profit as a community service project.  This will suit young leaders, visual artists, or young activists.   They will also receive a thorough exploration of the HeArtivist framework, the award-winning creative wellbeing framework that underpins our work.  This framework uses service-based creative activism to develop wellbeing virtues.
There are three ways to engage with Click Happy
Bring Click Happy to your School to work with your gifted visual artists, young activists, or young leaders (there is room for one school visit in each region)
Support or encourage students and teachers to attend her local library based workshop
Teach a DIY version of the Click Happy Challenges in your classroom and have the students submit their work to be in the running for the scholarship. (teachers guides will be developed over the school holidays to be ready for term 1).
What are the School-based options?
Assembly - Mandi will tell stories about her creative journey from being a kid afraid to follow her dreams, to becoming the winner of New Zealand's Creative Photographer of the Year.  She will discuss the importance of grit, and what it takes to make it as a professional creative.  Then she will throw down the challenges and chance for the scholarship. (45 minutes ages 8+ as many kids and teachers as you can fit in a hall)
In house workshop (8 youth aged 10+ who are ideally your most gifted visual artists or young leaders - full-day workshop - cameras provided)
Both - Start the day with the assembly and then I can spend the rest of the day doing a master class with the 8 youth and some keen teachers.
How can my school be one of the ones covered in the regional grants?
We have received support from local funding bodies that will enable us to support one school in a region free of charge.
To express your schools interest in the program please put your details into the form at the bottom of the page.
Promote the library workshop
If you are not the school selected this time there is still a chance for your youth to get the benefits of the program.  Mandi will be teaching a workshop at a local library where she will cover what would have been covered in the assembly.   Please feel free to promote it to any youth or to teachers or support staff keen to learn how to use photography as a tool to teach wellbeing.   We will be offering adult workshops online to learn how to facilitate a Click Happy Program at your school.
(Marketing material will be available in the New Year to print and promote at your schools)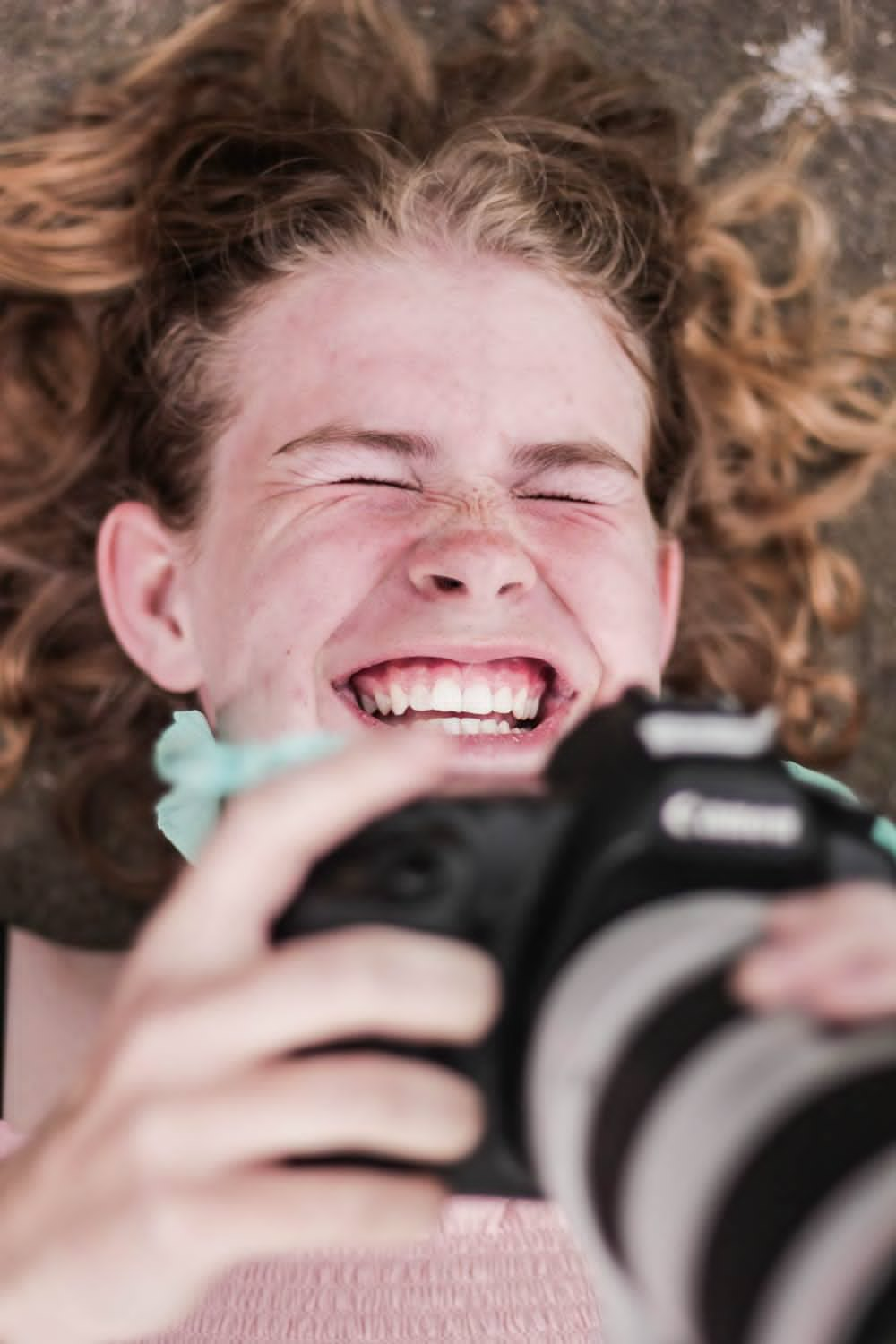 History of Click Happy
Click Happy is the youth-friendly program developed after Mandi filmed the Ghost Nets of Venus which explored body shame in women in New Zealand.   The link to the TEDx talk above explores that journey.  (Please note that this talk and the movie are for mature audiences and there is partial nudity. The Click Happy program, however, is G rated.).
Click Happy started as the HeArtivists which taught self-compassion, creative resilience and emotional fluency.  This program won the Wellington Regions Health and Wellbeing award.  But after a year of working directly with youth from South Auckland and Wellington region, it was streamlined with their input into a photography-based program.   The purpose of the program is to help create a generation of youth that skip the body shame epidemic that faces 80% of women and develop creative resilience so that they can bring their creative gifts to the world.   Part of our motivation was the impact social media was having on youth turning them to some degree into passive consumers.  Our focus is turning them into robust creatives instead and using their devices for good.
We piloted Click Happy in Term 1 of 2020 as a 10-week program.  Then COVID.  So we pivoted and finished the program online.  After that still in lockdown, we took the program and made it into online challenges and made it available to youth around the country.  With no paid advertising we had over 750 kids sign up for the program and from those, we worked with 12 on further refining the online master class.   Those students were challenged to pick a charity in their community to share their new photography skills with them.
The feedback we got was overwhelmingly positive considering the online limitations.  The primary critique was the lack of in-person contact.  They wanted to know if it was possible to hold one-off meetups in the regions.  That's why we are doing the Click Happy Live program in term 1 of 2021.  We have been funded by COGS, Creative Communities, and City councils around the regions to get the show on the road.   We would love to have your students involved. So sign up below if you would like us to keep the dialogue going.
Get in Touch with us for Click Happy in Schools
Our wonderfully amazing brilliant funders & sponsors
Funders & Sponsors 2020/2021/2022/2023

Far North
Rodney North Shore
Waitakere City
Manukau
Papakura Franklin
Kirikiriroa / Hamilton City
South Waikato
Rotorua
Tongariro
Hutt Valley
Wellington
Central Otago
Coastal Otago / Waitaki
Wairarapa
Kahungunu Ki Heretaunga
Tamatea / Tamaki-Nui-A-Rua
Great Barrier
Manawatu / Horowhenua
Whanganui / Waimarino / Rangitikei
Auckland City
South Taranaki
Marlborough
Mataatua
Whangarei / Kaipara

Invercargill
Henderson
Kaipatiki
Masterton
Manukau
Waikato
Hamilton
Wellington
West Auckland
Papakura
North Shore
Waitomo
Rangitīkei
Dunedin

And Youth Librarians! We had no idea how amazing these community treasures are until recently! Thank you to all of the Youth Librarians who have seen the beauty in the project and have invited us to bring it to their region and who are helping to spread the word. You have halved our work and quintupled the number of youth who get to experience this program. What gifts!
Click Happy in Schools
Updated on 2021-07-05T22:16:14+12:00, by Mandi.