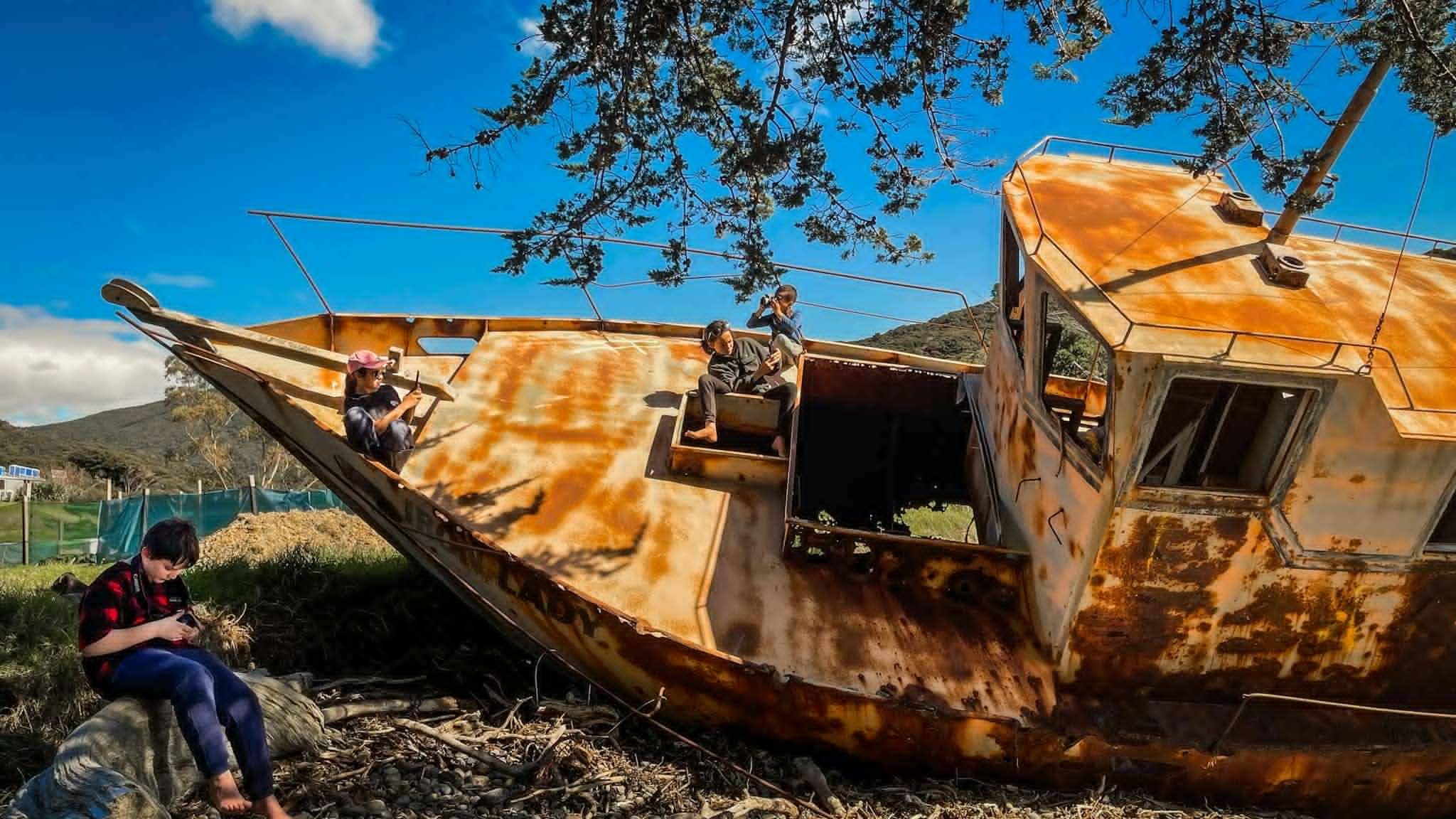 We aim to be the How to your What.
We understand that your dream is to have more people able to participate in the creation of arts and culture and that the sector becomes stronger, not weaker from COVID.  Well, we want that too.  And we are proof that it can be done.  We are a grassroots collective of artists and creatives that are concerned about the impact of the digital culture on the creative development of our next generation of creative changemakers.  Our program was piloted just before COVID started and we have shown that it is possible not only to survive but to greatly thrive if you are innovative and answering a strong community need.  The need we answer is the need to support creative and critical thinking in a culture that teaches consumption through every screen in view of our students.
If you want a sustainable sector, logic would suggest investing in building a strong foundation.  The art sector's foundation is the development of robust critical and creative thinking skillsets, as well as the nurturing of grit and resilience in our rising creative talent. This is why Click Happy focuses equally on building the art skills and building the strength of the artist in parallel.  We believe that our young artists deserve as much development support as our young athletes.
Since our Innovation workshop with you we have developed and marketed an online National Incubator Summer School.
Our dream is that by the end of the summer we have collectively inspired the creation of hundreds of young Visual Poets in New Zealand. 
Those who are willing 
To play - To use your device as a tool for creation, not just consumption.
To fail forward - to experiment, to make messes, to get comfortable in getting it wrong often.
To explore - go places you may never have travelled even if it is in your own yard.
To stretch -  To delight in stepping out of your comfort zone. 
To look deeper. Beyond the surface into the wairua/spirit of what you are looking at.
To think critically, So that you improve on yours and others yesterday.
To think creatively, and see what is possible from what simply is.
To build your creative community - To make new friends and celebrate each other's growth as artists.
To look inside, and touch your creative wairua and know that you are 10000000000% a gift to the planet.
To hold space for others, to learn to see through their eyes as well as your own.
To turn your camera into a tool to increase the level of compassion in the world.
To lay the foundation to become a creative change maker who builds community in your wake.
Oh and to learn to take a better pictures too.
Who has come on board since the Innovation workshop
 (Over 100 schools and counting)
(This successful marketing campaign happened after our Innovation workshop and after we submitted our application)
| | |
| --- | --- |
| Ashburton Intermediate School | Aoraki (Ashburton, Mackenzie, Timaru, Waimate) |
| Carmel College | Auckland City |
| Glen Innes School | Auckland City |
| Royal Oak Intermediate School | Auckland City |
| Royal Road School | Auckland City |
| Selwyn College | Auckland City |
| western springs college | Auckland City |
| Our Lady of the Snows School (Methven) | Canterbury Rural |
| Cromwell College | Central Otago (Queenstown + Central) |
| KingsView | Central Otago (Queenstown + Central) |
| Roxburgh Area School | Central Otago (Queenstown + Central) |
| Christchurch Girls High School | Christchurch / Banks Peninsula |
| Carisbrook School | Coastal Otago (Waitaki + Clutha + Dunedin) |
| Toko High School | Coastal Otago (Waitaki + Clutha + Dunedin) |
| Kaikorai Valley College | Coastal Otago (Waitaki + Clutha + Dunedin) |
| Oamaru Intermediate School | Coastal Otago (Waitaki + Clutha + Dunedin) |
| Omarama School | Coastal Otago (Waitaki + Clutha + Dunedin) |
| Queens High School | Coastal Otago (Waitaki + Clutha + Dunedin) |
| St Joseph's School Oamaru | Coastal Otago (Waitaki + Clutha + Dunedin) |
| Tokomairirio High School | Coastal Otago (Waitaki + Clutha + Dunedin) |
| Waitaki Girls' High School | Coastal Otago (Waitaki + Clutha + Dunedin) |
| Weston School | Coastal Otago (Waitaki + Clutha + Dunedin) |
| Kaitaia College | Far North |
| Kohukohu School | Far North |
| Ngataki School | Far North |
| Whangaroa College | Far North |
| Hauraki Plains College | Hauraki |
| Ngatea Primary School | Hauraki |
| Thames High School | Hauraki |
| Waihi College | Hauraki |
| Chilton Saint James | Hutt Valley (Upper and Lower) |
| Fergusson Intermediate | Hutt Valley (Upper and Lower) |
| St Patrick's College, Silverstream | Hutt Valley (Upper and Lower) |
| Upper Hutt College | Hutt Valley (Upper and Lower) |
| Wainuiomata Intermediate | Hutt Valley (Upper and Lower) |
| Hastings Intermediate | Kahungunu ki Heretaunga (Napier + Hastings) |
| Te Kura o Mangateretere | Kahungunu ki Heretaunga (Napier + Hastings) |
| Rototuna High School | |
| Rototuna Junior High School | |
| Carncot Independent School | Manawatu/Horowhenua (Palmerston North) |
| Coley Street School | Manawatu/Horowhenua (Palmerston North) |
| Cornerstone Christian School | Manawatu/Horowhenua (Palmerston North) |
| Foxton Primary School | Manawatu/Horowhenua (Palmerston North) |
| Tokomaru School | Manawatu/Horowhenua (Palmerston North) |
| Waiopehu College | Manawatu/Horowhenua (Palmerston North) |
| Howick College | Manukau |
| Kedgley Intermediate | Manukau |
| Māngere East Primary School | Manukau |
| Manurewa Intermediate | Manukau |
| Sir Edmund Hillary Collegiate | Manukau |
| The Gardens School | Manukau |
| Zayed College for Girls | Manukau |
| Redwoodtown School | |
| Wairau Valley School | |
| Opotiki Primary | Mataatua (Opotiki, Whakatane, Kawerau) |
| Te Kura Mana Māori o Whangaparāoa | Mataatua (Opotiki, Whakatane, Kawerau) |
| Te Wharekura o Ruatoki | Mataatua (Opotiki, Whakatane, Kawerau) |
| Edmund Hillary School | |
| Papakura High School | |
| Name of School | Region of School |
| Orewa College | |
| Tapora School | |
| Tomarata School | |
| Rotorua Primary School | Rotorua |
| Te Kura Kaupapa Maori o Hurungaterangi | Rotorua |
| Te Wharekura o Ngāti Rongomai | Rotorua |
| Taranaki Diocesan School for Girls | South Taranaki (Stratford + South Taranaki) |
| Te Kura Kaupapa Maori o Ngati Ruanui | South Taranaki (Stratford + South Taranaki) |
| Aurora College | Southland (Southland, Gore, Invercargill) |
| Lochiel School | Southland (Southland, Gore, Invercargill) |
| St Teresa's Bluff | Southland (Southland, Gore, Invercargill) |
| Central Hawke's Bay College | Tamatea/Tamaki-Nui-a-Rua (Central Hawkes Bay + Tararua) |
| Tauhara College | Tongariro (Taupo/Turangi) |
| Taup Nui-A-Tia College | Tongariro (Taupo/Turangi) |
| TKKM o Whakarewa i te reo ki Tūwharetoa | Tongariro (Taupo/Turangi) |
| Whakamaru School | Tongariro (Taupo/Turangi) |
| Manunui School | Waikato South |
| Te Kura Kaupapa Maori o Taumarunui | Waikato South |
| TKKM o Te Hiringa | Waikato South |
| Tokoroa Intermediate | Waikato South |
| Te Awamutu Intermediate | Waikato West |
| Whangamata Area School | Waikato West |
| Alfredton | Wairarapa |
| Lakeview School | Wairarapa |
| Masterton Intermediate School | Wairarapa |
| South End School | Wairarapa |
| Middle School West Auckland | Waitakere |
| Te Kura Kaupapa Māori o Te Kōtuku | Waitakere |
| Cardinal McKeefry School | Wellington |
| Hutt Intermediate School | Wellington |
| Marsden Collegiate | Wellington |
| Miramar Christian School | Wellington |
| Porirua College | Wellington |
| Ridgway School | Wellington |
| Samuel Marsden Collegiate | Wellington |
| St Mary's College | Wellington |
| Awahono School - Grey Valley | West Coast |
| Cobden School | West Coast |
| Rutherford Junior High School | Whanganui/Waimarino/Rangitikei |
| Arapohue | |
| Te Kura Kaupapa Màori o Te Rawhitiroa | |
| Aotea College | Whitireia (Kapiti and Porirua) |
| Pauatahanui School | Whitireia (Kapiti and Porirua) |
2017-2018 HeArtivism and the Birth of our Trust
Our trust began as an artistic response to a social issue of body shame in girls.  It soon followed that thread to a bigger question of what culturally is blocking creative flow in our youth and what can we do about it?  These years were years of creative research into that question.
(Please note that the video below is 18 minutes long...it is a great intro to our why and the precursor to the social questions and the art activism that led to Click Happy but if you are very time-challenged best to focus on the videos from the people with lived experience of Click Happy which follow.  But we wanted to give you the option here of seeing our TEDx talk.)
2019 - Our CoDeveloped Origins
Click Happy began in 2019 codeveloped with youth from Manurewa HS from the HeArtivist program.  The end of this video really sums up what their need was...to have their voices heard.  Together we designed Click Happy and began to test Click Happy.
2020 - Click Happy Pilot and COVID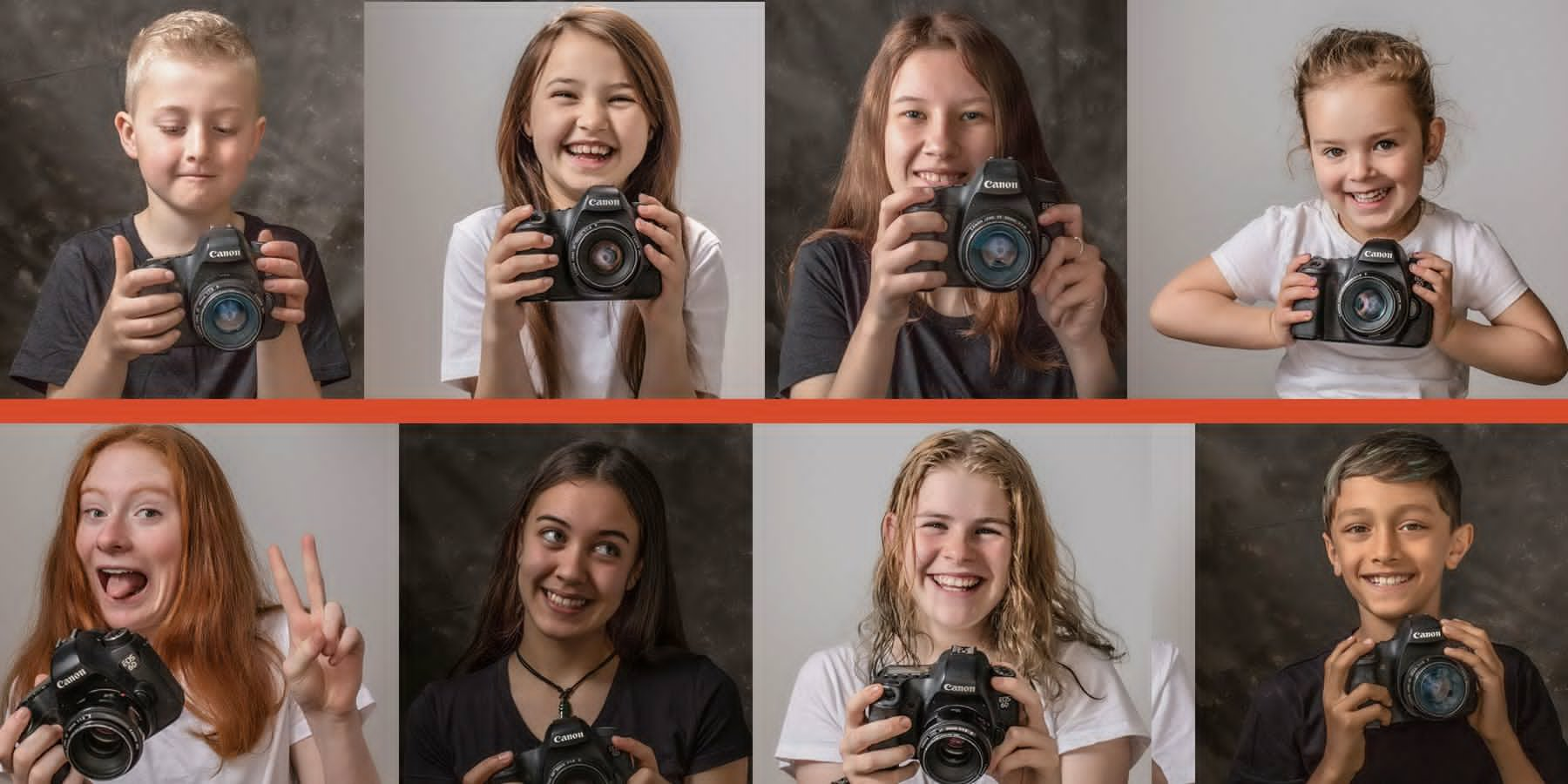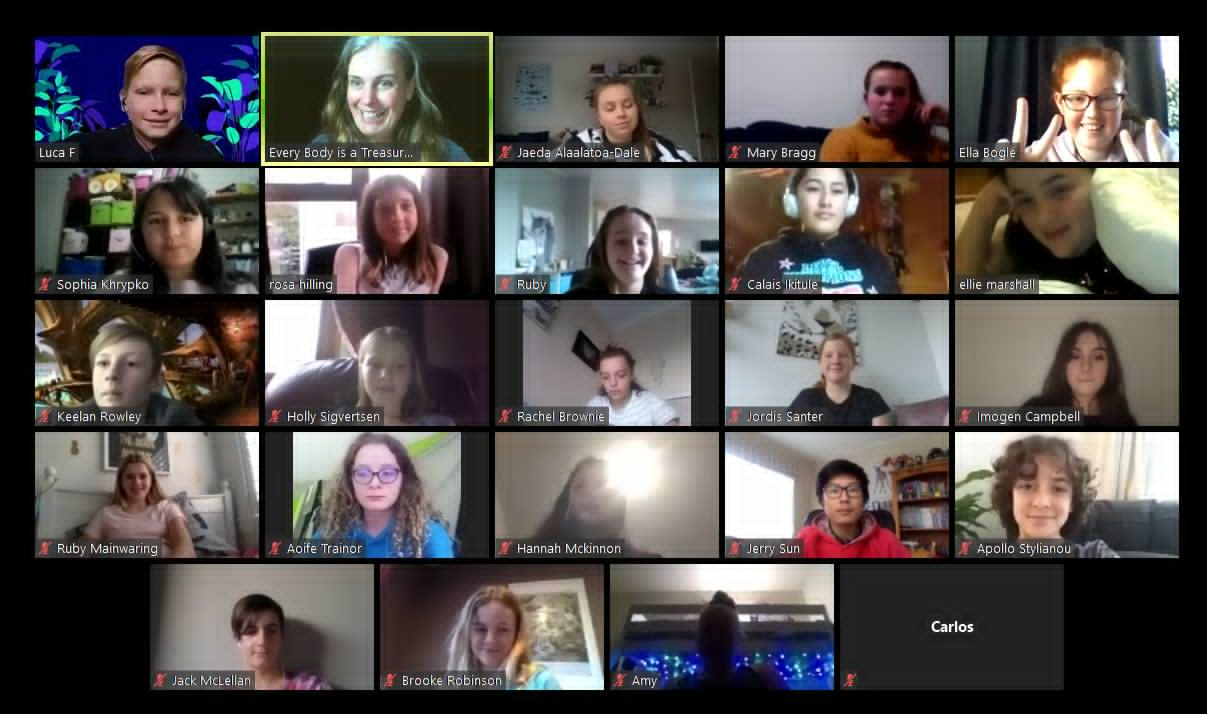 We ran our first live Click Happy Pilot in Newtown.   It was half wellbeing and half photography. We got 7/8th of the way through it when COVID forced us to pivot online.  We didn't miss a class thanks to Craig one of the founding members of our trust who also happens to be a programer/business analyst.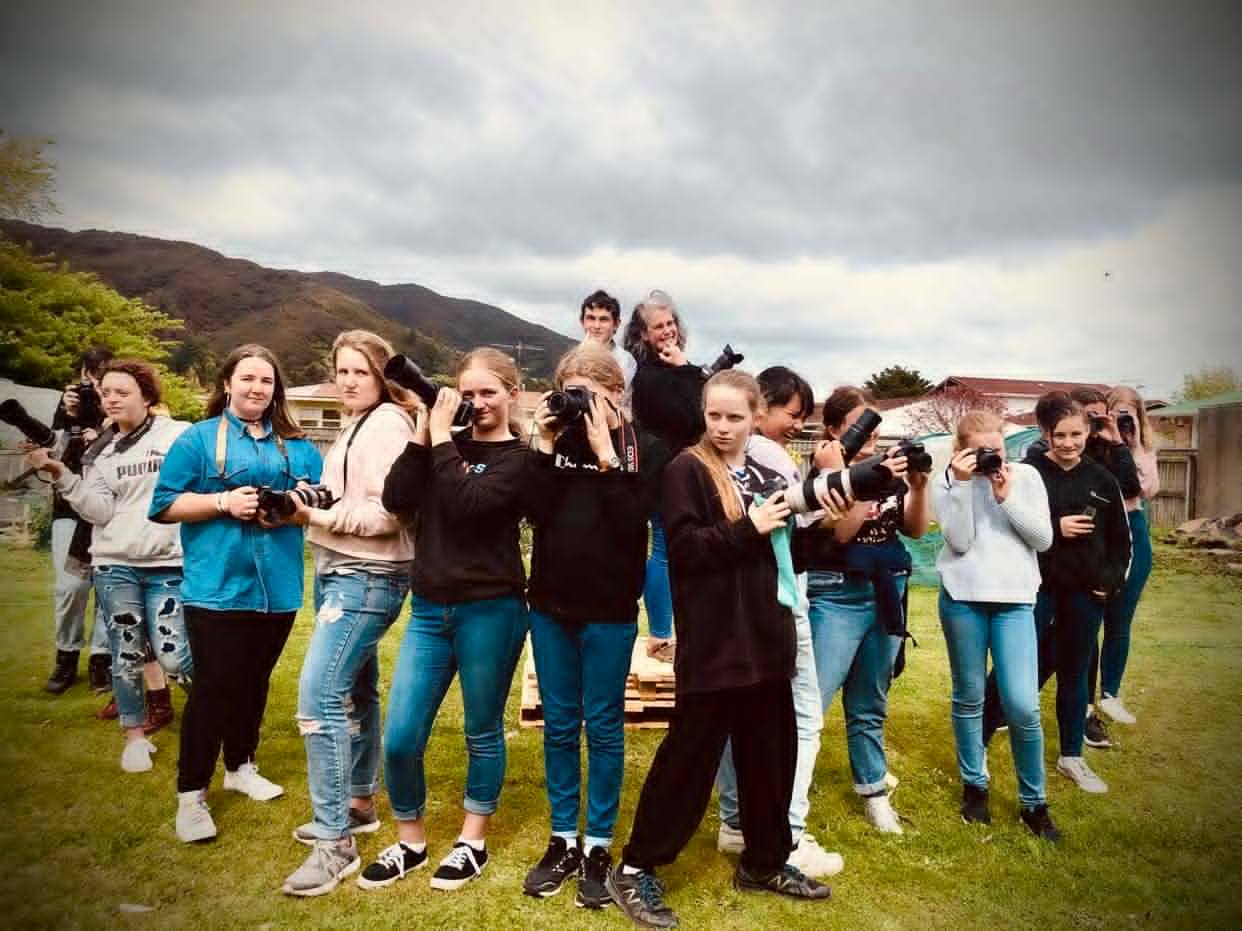 After we wrapped up the pilot we offered an online CLick Happy program for those in lockdown and with no paid marketing had 750 students sign up.  Then a cohort from that group was given an opportunity to progress into Click Happy Plus which was a two-term deep dive into the program.  We selected students who were leaders and who could help us codevelop the advanced online program together with their feedback.
In the end, they decided to use their skills to photograph for a non-profit as their final challenge.
We had students from all over NZ in the online program which was run mostly with volunteer time and love.  Locally we were working in South Auckland, Upper Hutt, Wellington, and Lower Hutt.
We held a Click Happy Camp as well to further develop our students.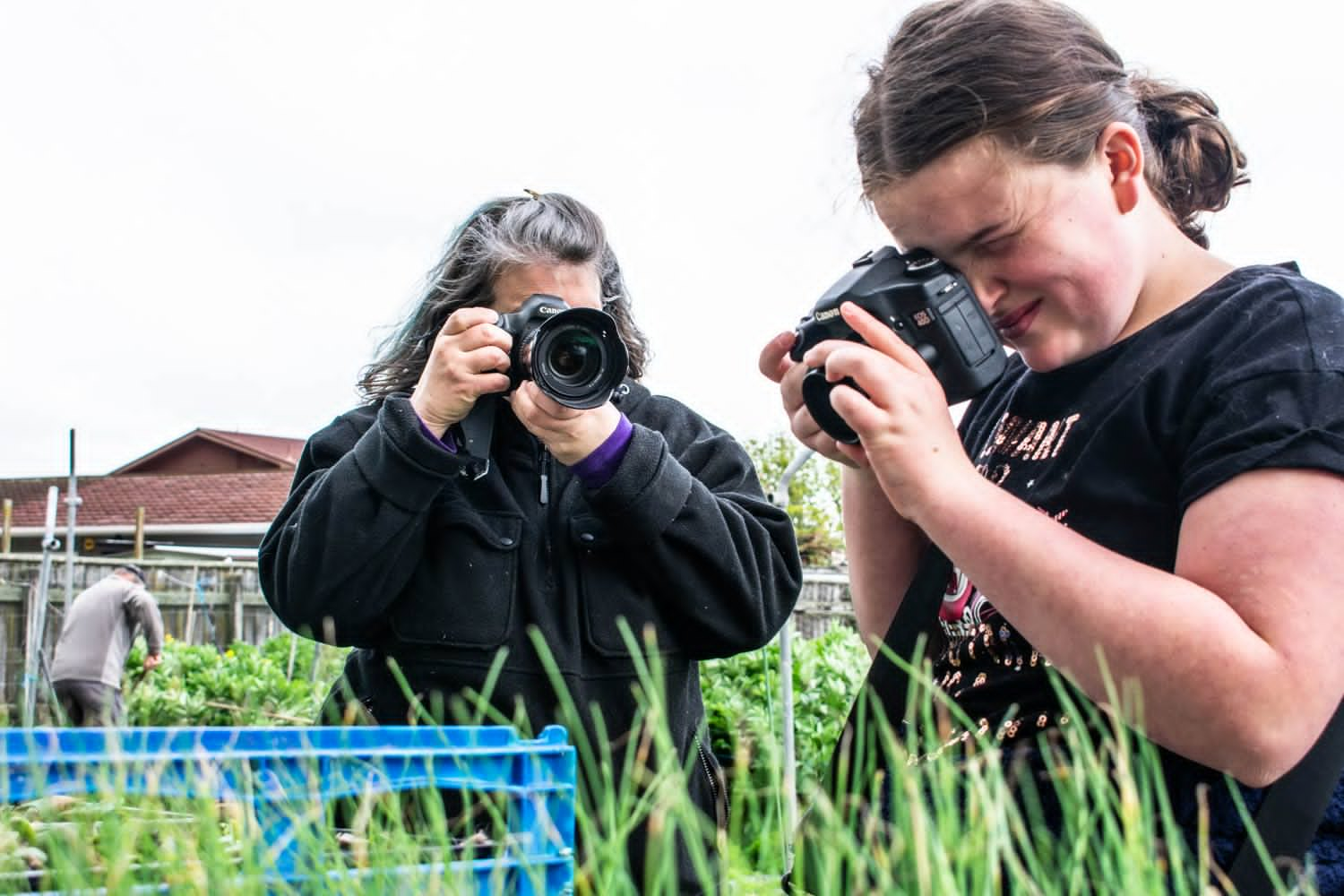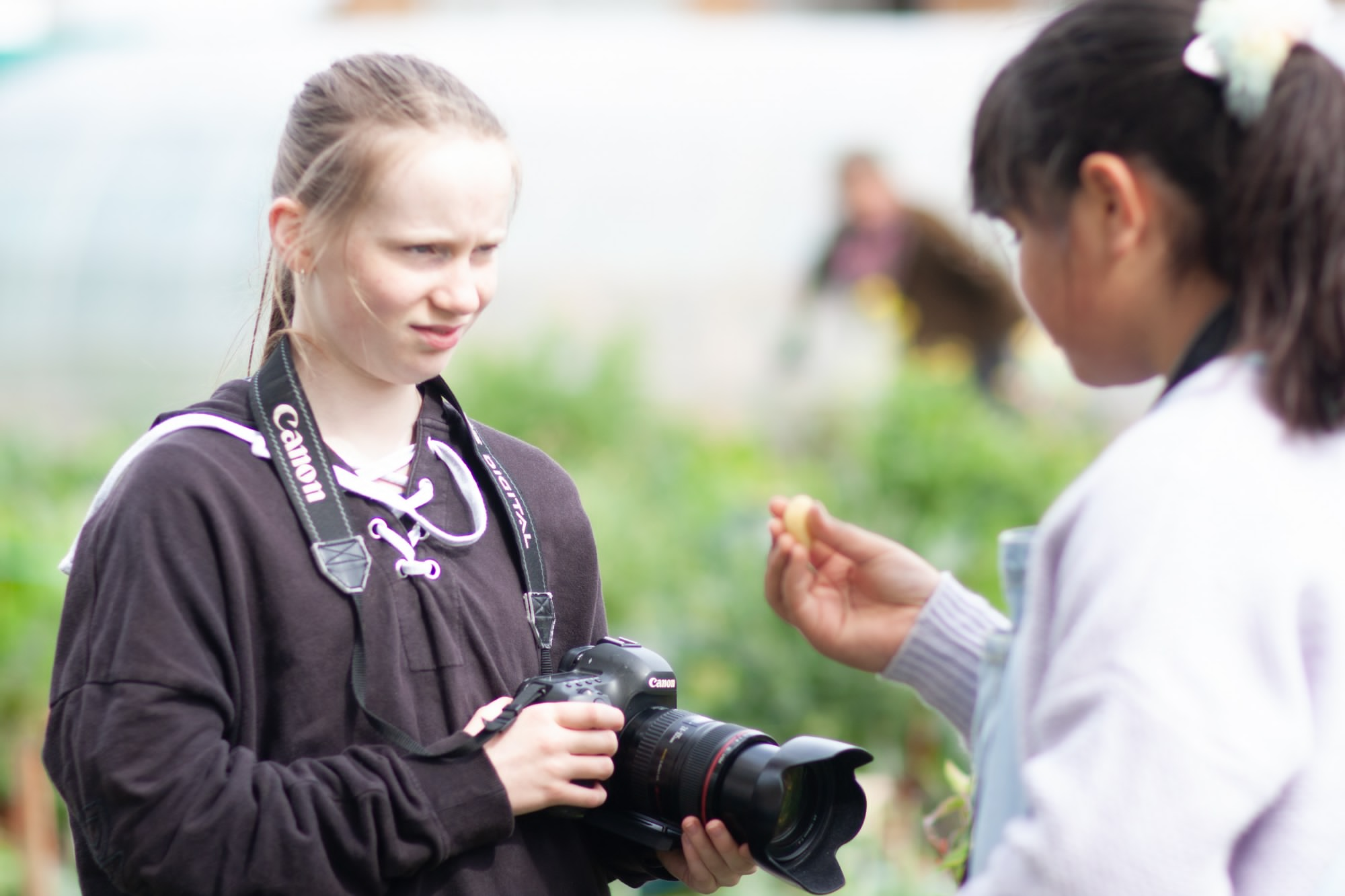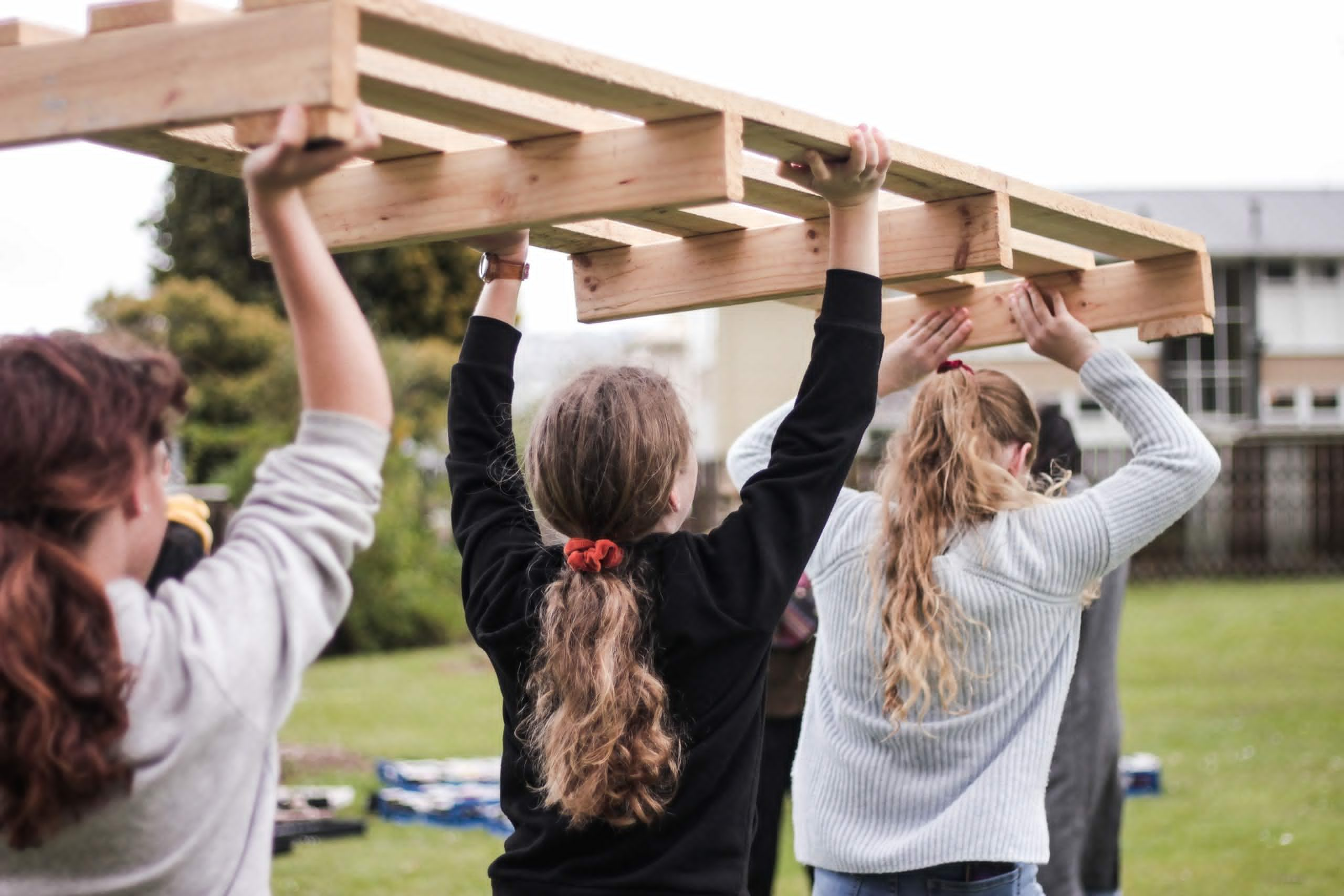 2021  Click Happy Live
We received funding to renovate a caravan to take the program on the road and collaborated with Libraries from around the country.  Below is an interactive map that tells you a bit about that journey that took place during term 1 of 2021 and gathered the students who would then progress through Click Happy Plus online.
Lessons Learned, Further COVID Pivots, and Needs for 2022
Summary of Lessons Learned
Marketing directly to schools is challenging but is one of the best ways to identify diverse talent that needs an extension.
Going directly to the libraries is great for collaboration and venues but tends to bring higher decile participants without the diversity we are seeking to develop.
 The program is growing too big for one facilitator to handle even with a nifty caravan as a basecamp.
Having local facilitators brings in the networks and relationships that aren't possible with a national head.
COVID makes event planning a real challenge and would be better served by flexible regional coordinators as opposed to a national road trip plan that runs the risk of getting caught between lockdowns (although we made serious lemonade out of the lemons of our Sept -Nov 21 lockdown and laid the foundations for our Te Reo Click Happy program.)
 A Te Reo option would better serve our younger youth who come from Kuras and who find the English in the program a bit tricky as it challenges the language and the technical front simultaneously.
However past students have stressed that live events are very important.   But they can happen regionally after the guts of the program have been learned online creating a dovetail with the national and the local program.  This also allows the students to build friendships online and then the connection with each other in real life.
Telegram message boards are a brilliant way to connect the youth around the country and that if you coach them well, the students will take over their own learning and run the creative challenges on their own.
2022 Marketing Plan
We are going directly to the schools in the 27 regions we are present at.
Plan we are actioning:
Email to all schools with scholarships for 10 scholarships for the decile 1-5 schools in the region plus two available for staff to learn along side the youth.
Follow up with phone calls to speak with Principals/ head of art departments / DP's about the program.

emails get buried at this time of year and need the personal touch of a call to discuss the program, otherwise it is like a pearl lost in the poo pile of emails.

Sending them to the following page to learn more and sign up their selected youth. (worth a look if you have time)
A bulk of students go through the Click Happy Summer Academy and this creates the foundation for the students to attend the live workshops and to continue for the year of mentorship with our industry leaders.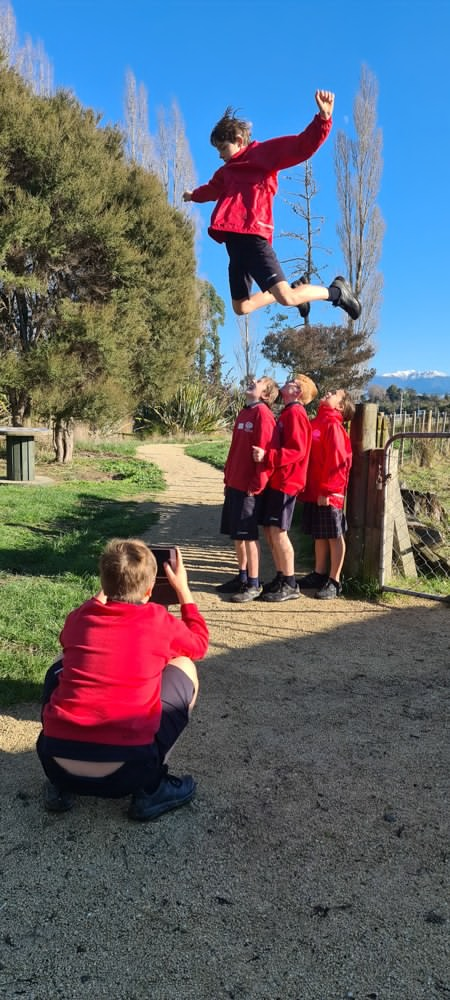 Agile Collaborative Grassroots Response = Intense Growth in Demand
We went from Manukau, Hutt, and Wellington regions in the start of 2020 to 27 regions providing us seed funding to bring the program to their youth in 2021/22.  Now we just need to make sure that the rapid growth doesn't cause speed wobbles.  This means freely distributing our knowledge to facilitators in the regions and making sure that our goal of helping to remove barriers to the development of diverse voices is supported by a Te Reo Click Happy option for Kuras.
We have facilitators that we have shoulder tapped ready to go to bring our vision for the next evolution of Click Happy forward.  Currently, they are doing bits to help us in their spare time as volunteers but we have taken that as far as is right and now really need to bring them on and pay them a fair artists wage.
We have a national online infrastructure built and community connections ready to go we just need the facilitators on the ground, time for them to do greater outreach and then time for us to implement the partial social enterprise funding model.
Innovation Mindset
When something doesn't quite fit or work for a community that we have been brought into, we work with the community to build something custom designed to develop the creative capacity of the youth in the region.  This happened in South Auckland where the youth showed us that Click Happy was what was needed.  Great Barrier was another great example.  The day Mandi arrived the lockdown was announced and instead of shutting it down we instead ramped it up and had lots of korero with the local primary teacher, the principal and the local Te Reo teacher.   What came out of it was the Papatuanuku challenge demonstrated below.  We got the whole of the island involved and local businesses put up the prizes for the youth.  The Barrier chit chat which is the facebook page for the island lit up with positive response. The community pride was palpable.   Several of the Marae elders complimented us on the kaupapa of the program and were grateful that we were supporting their youth in this way.
When we teach photography we combine the use of Impact marketing which makes the students think deeper than just the surface shot.  What story are they telling?  What impact do they want to make with their imagery?  How can they use their skills to make their world a better place?  How can they as young people make a difference?  We provide tools, coach, and show them what innovation looks like.  And we give them cool challenges to explore their creative boundaries...below are some examples from the Papatuanuku challenge
Some of our success stories
Mattheus Elwood - Click Happy Plus Graduate
Finalist for NZ Geographic - Jr. Photographer of the Year, People's Choice, and Society Photographer of the Year 2021
One of 54 photographers selected from over 6000 entrants.  We were privileged to watch Mattheus develop his unique street photography and social observation style of photography.   The thing that really stood out with him was a desire to push boundaries and always explore a challenge further.
""I believe that Click Happy energized, enhanced, and encouraged my creativity, my motivation and my drive for photography. Click happy helped me learn how to teach others photography, how to look at others photography and my own in a new light." Mattheus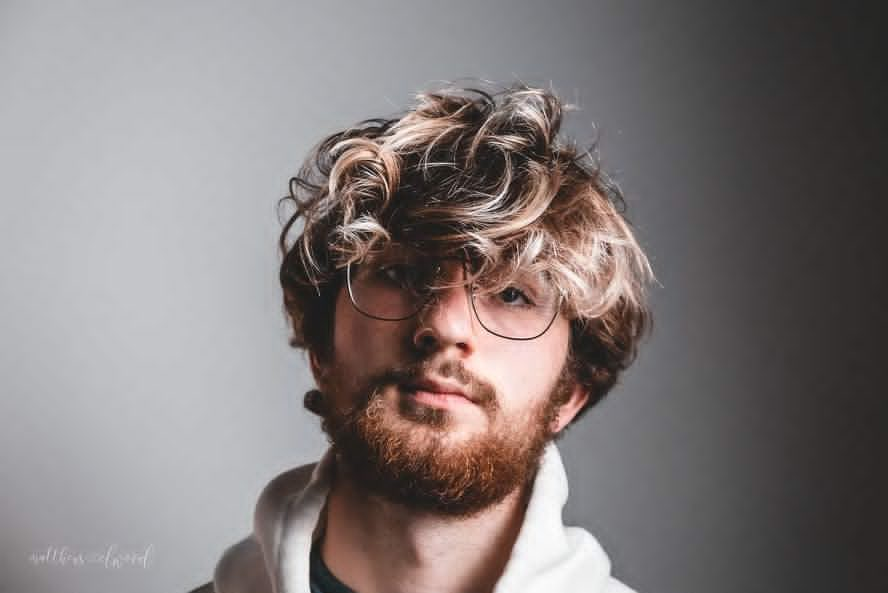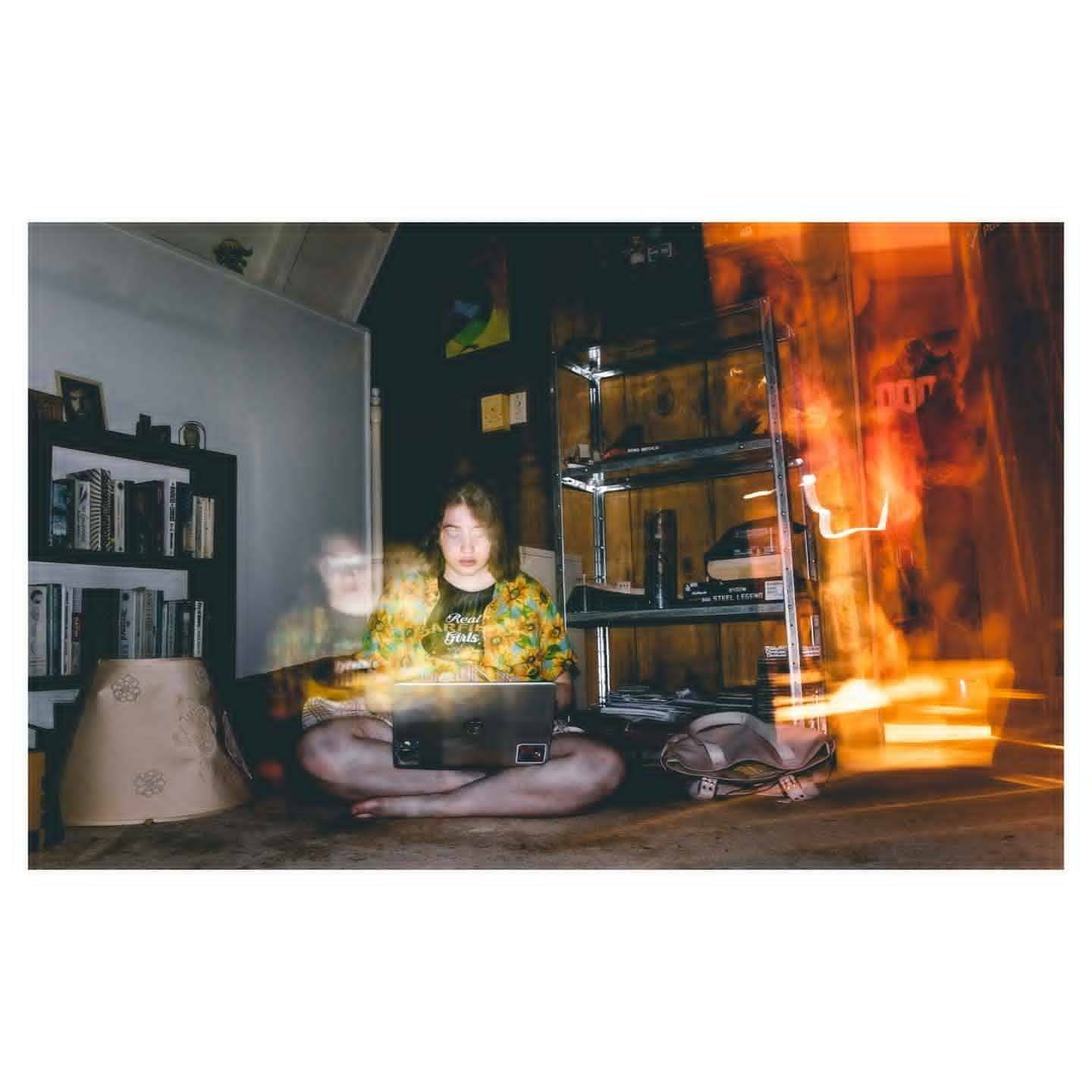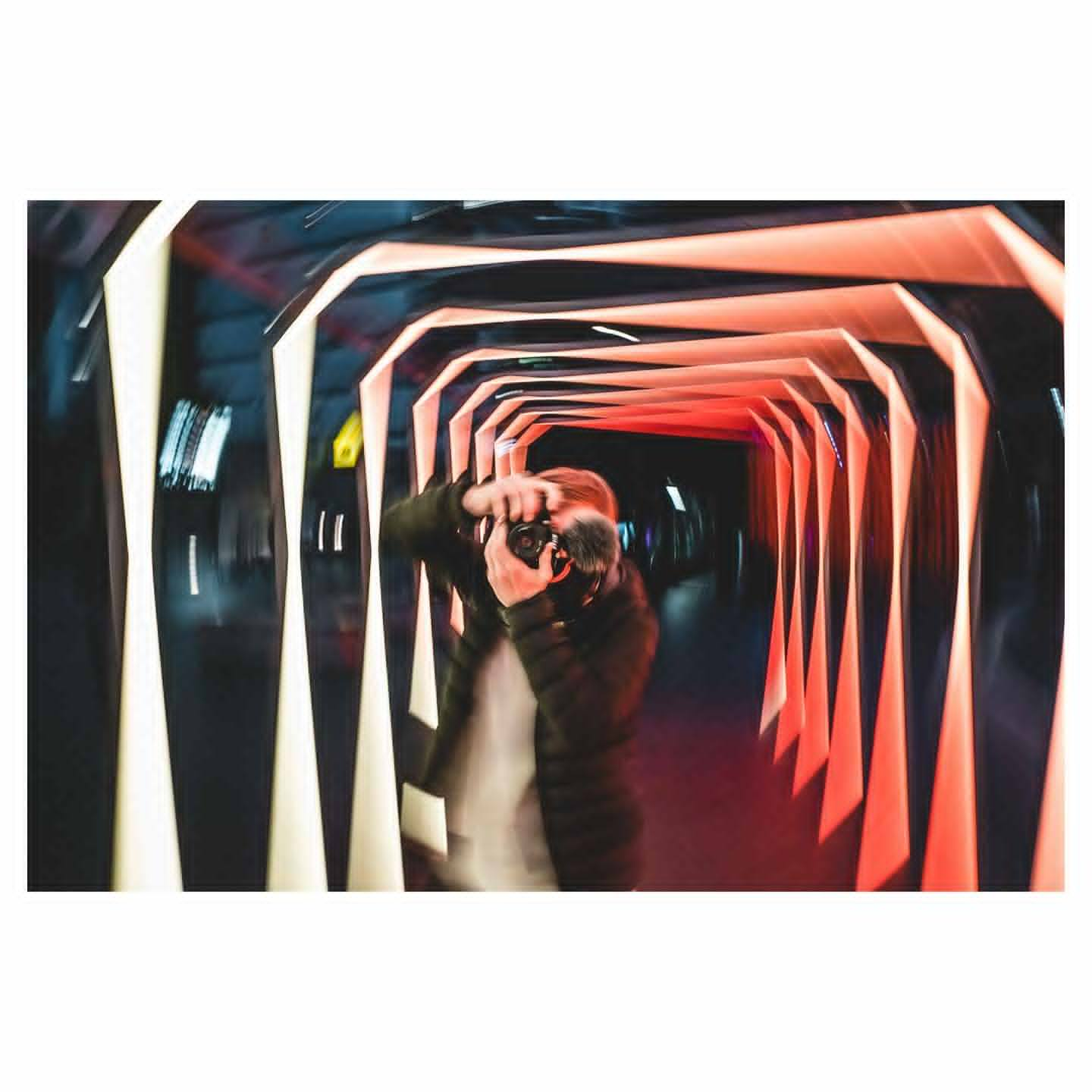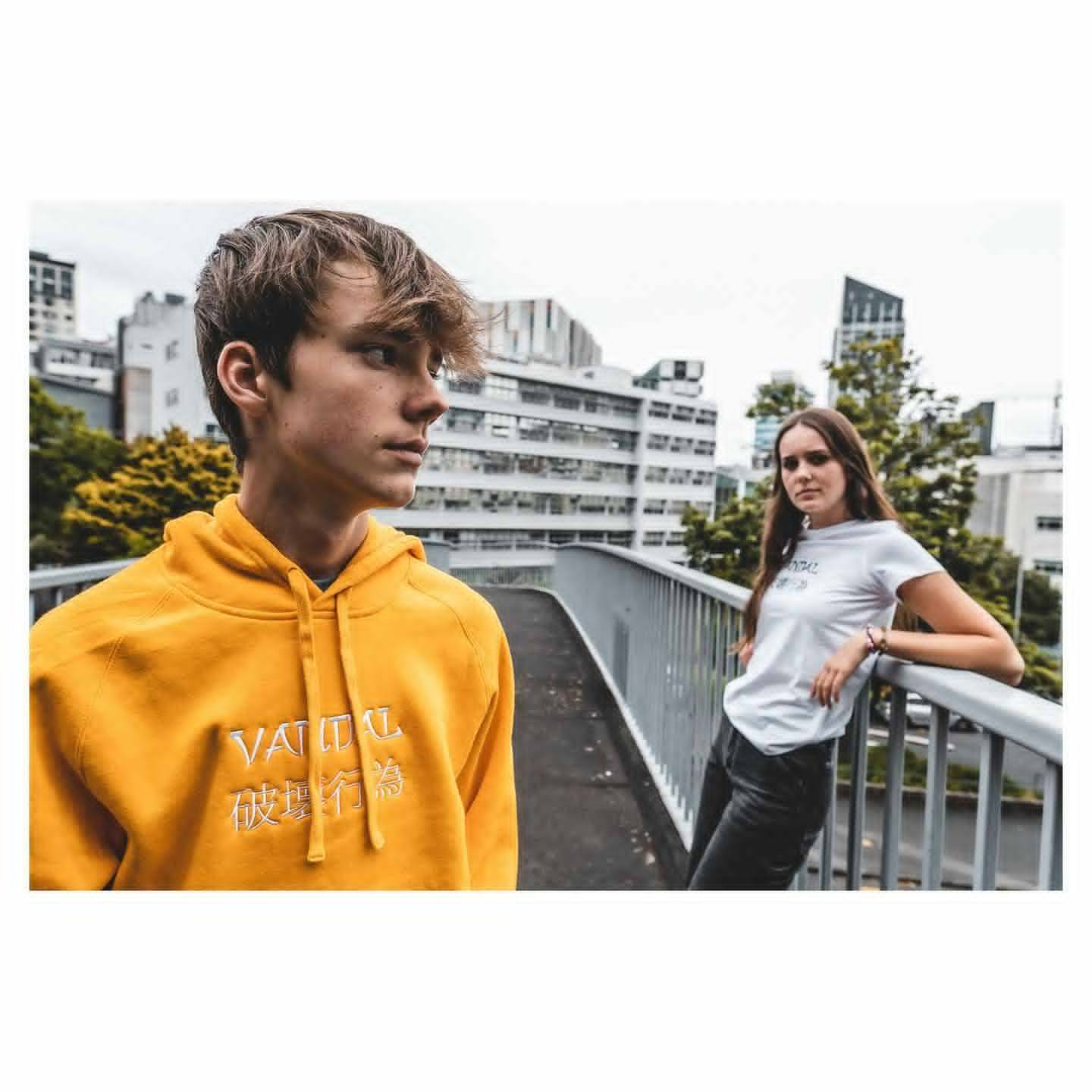 Ava Thomson - Click Happy Plus - Year 11 and already shooting for Magazines
Ava graduated Click Happy Plus last year and has since photographed for The Shepardess Magazine and won the cover shot for the SPCA calendar.  She has a beautiful storytelling ability and a quiet way of observing deeply what is happening around her.
"Click happy has helped me expand my ideology on what photography can be and also helped me connect with like-minded teens, which I have struggled with before.  ClickHappy has also provided me with a platform where my photography can be commented on and critiqued, to improve it " Ava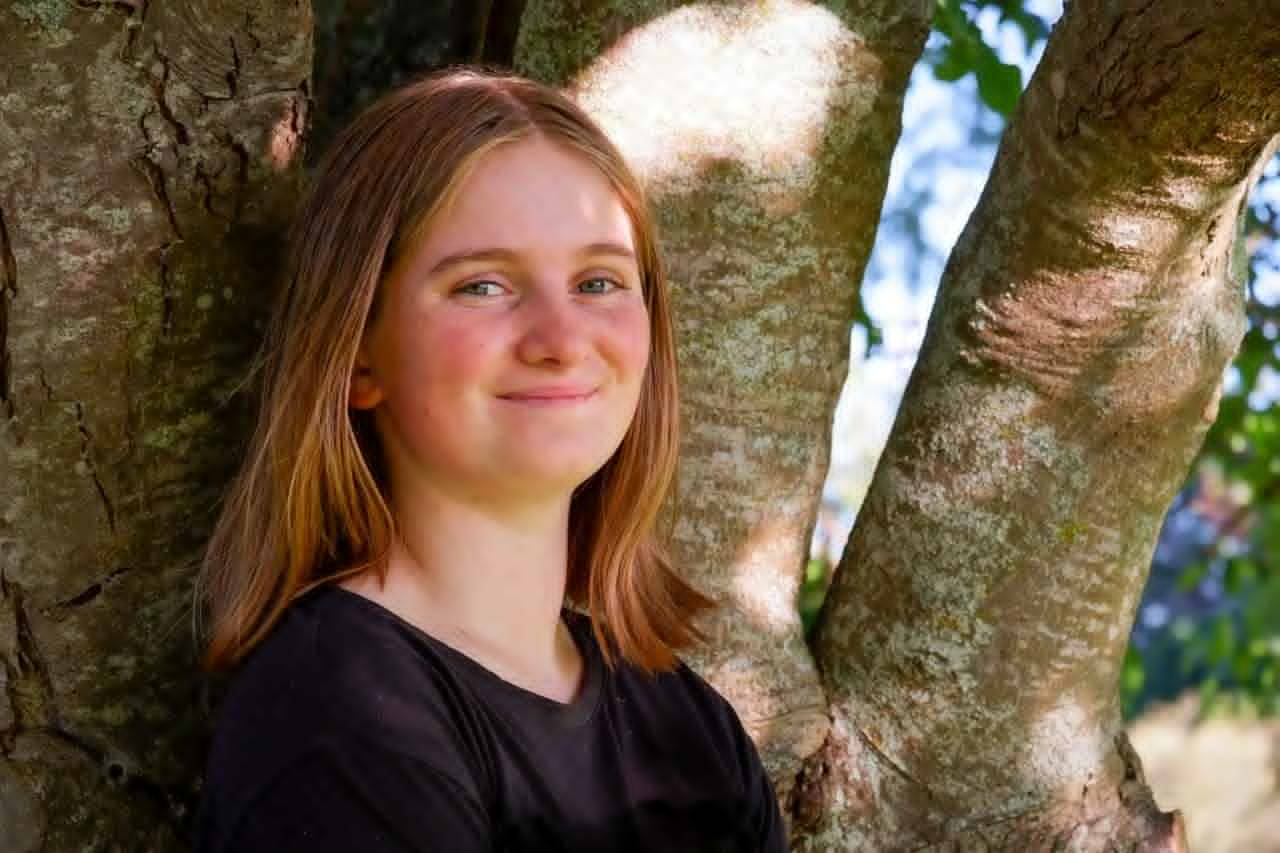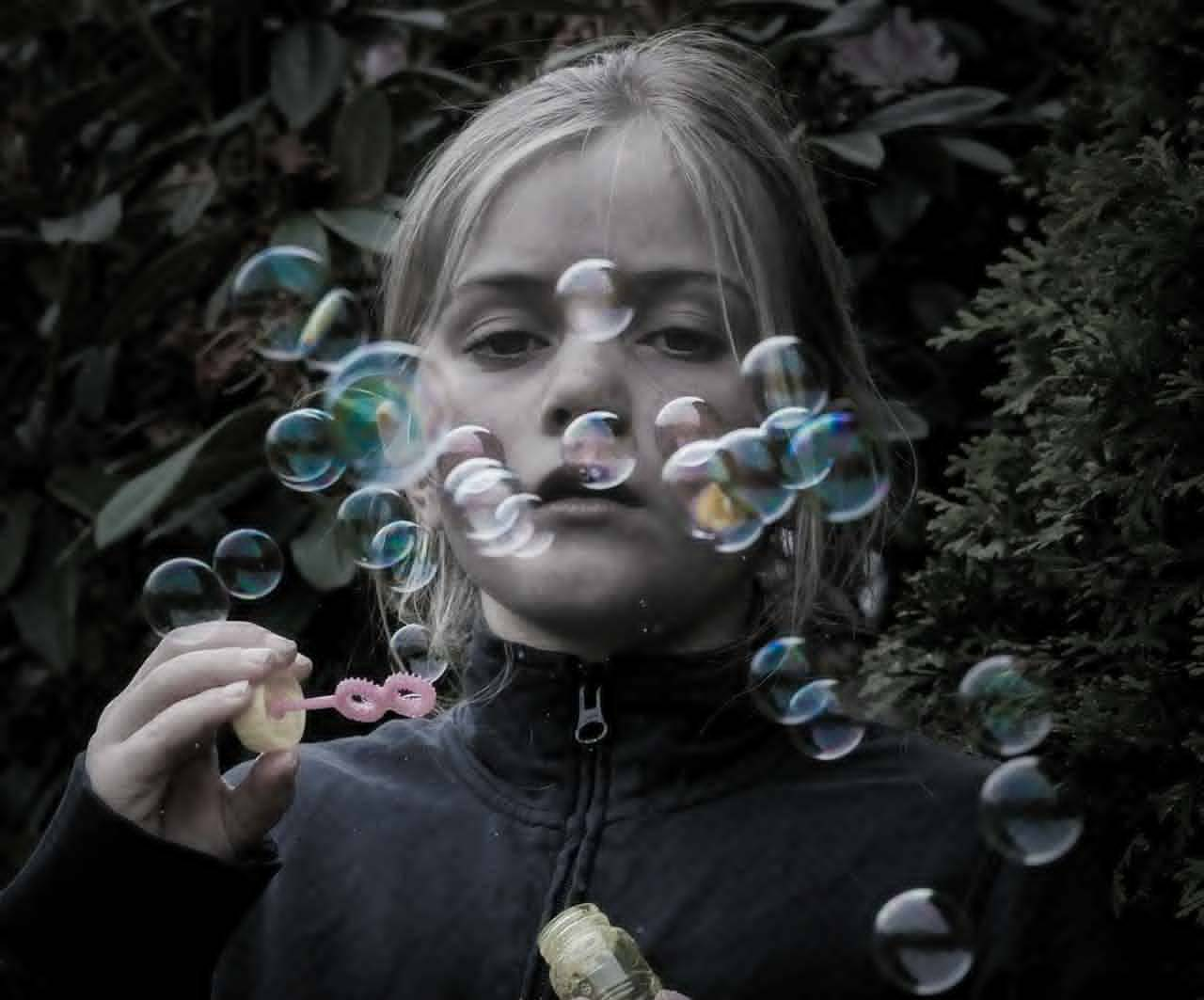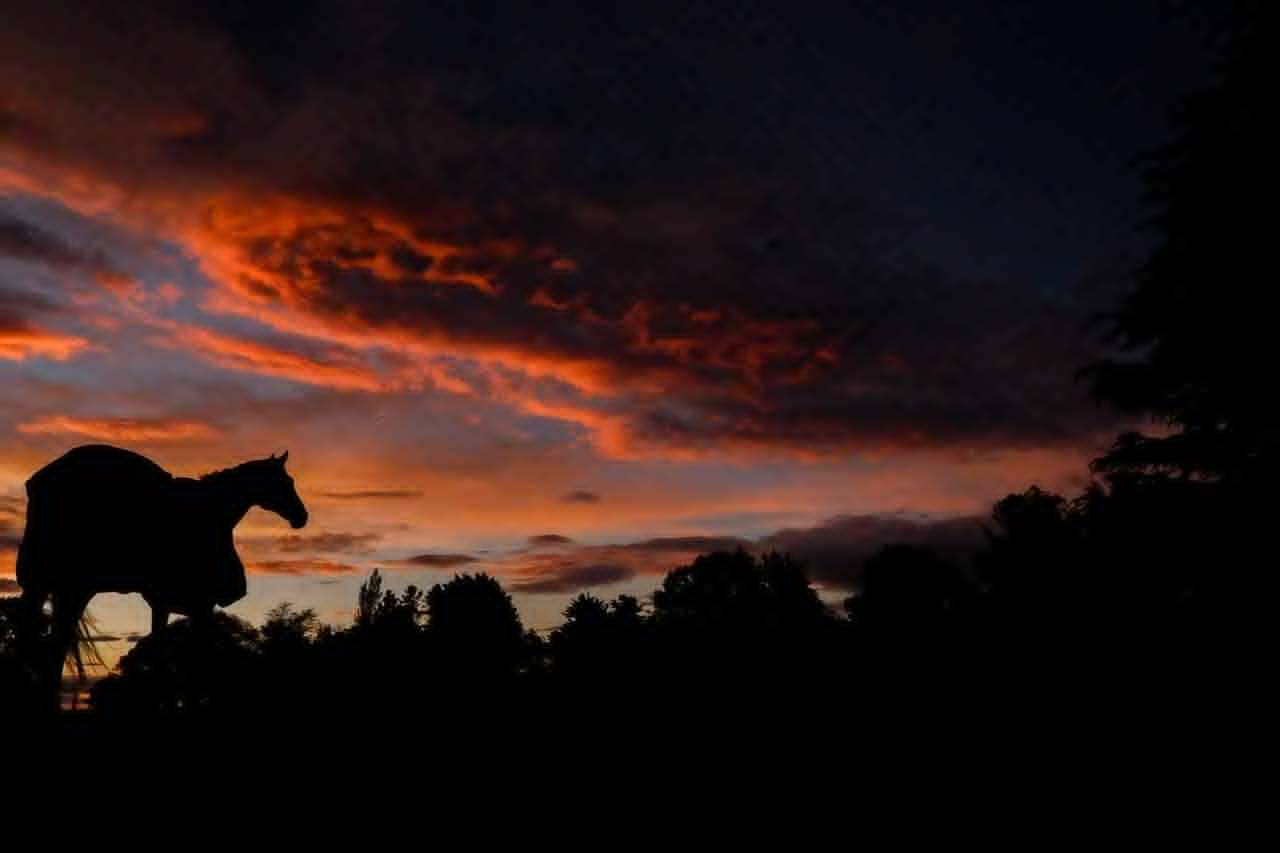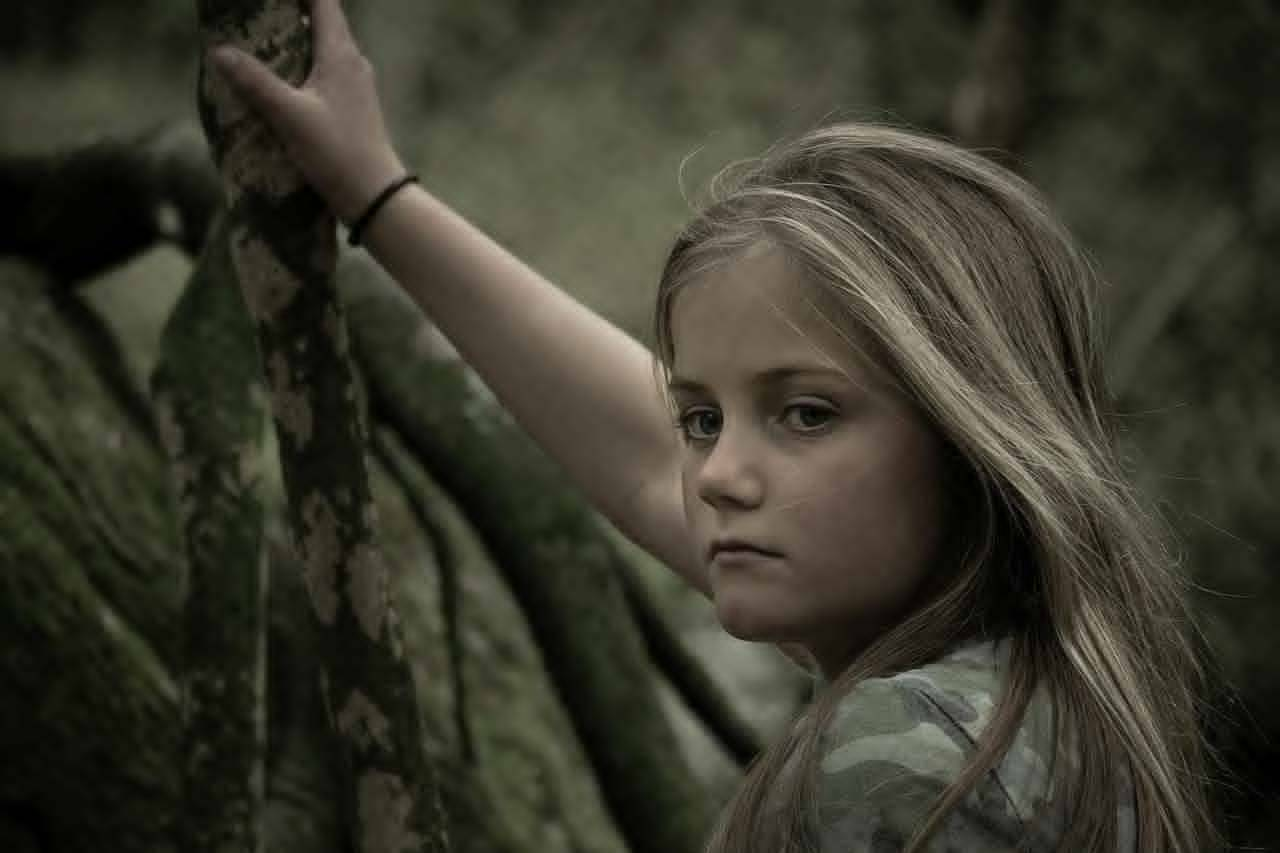 Ava won the SPCA cover with this shot.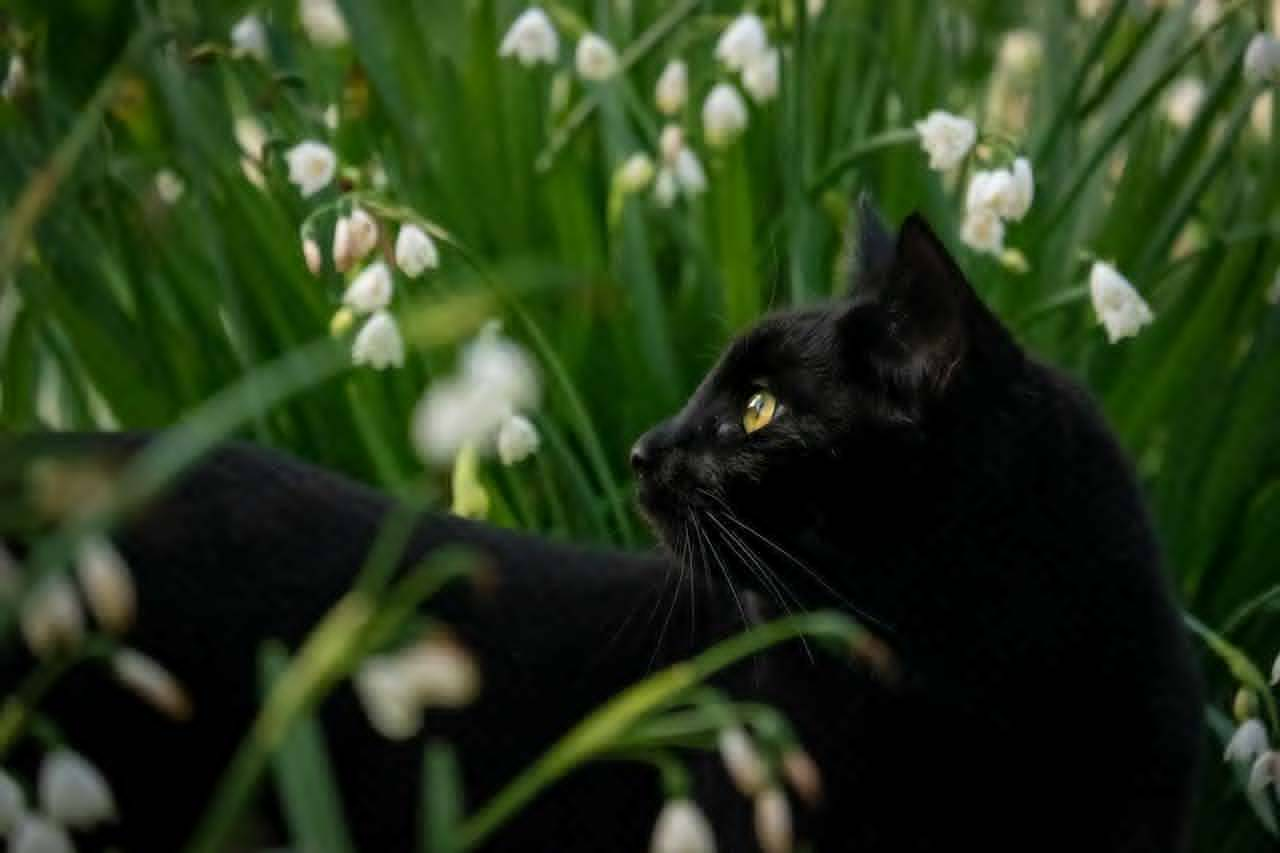 Ava's Mum Carly's thoughts on Click Happy and Ava
What some of our students have to say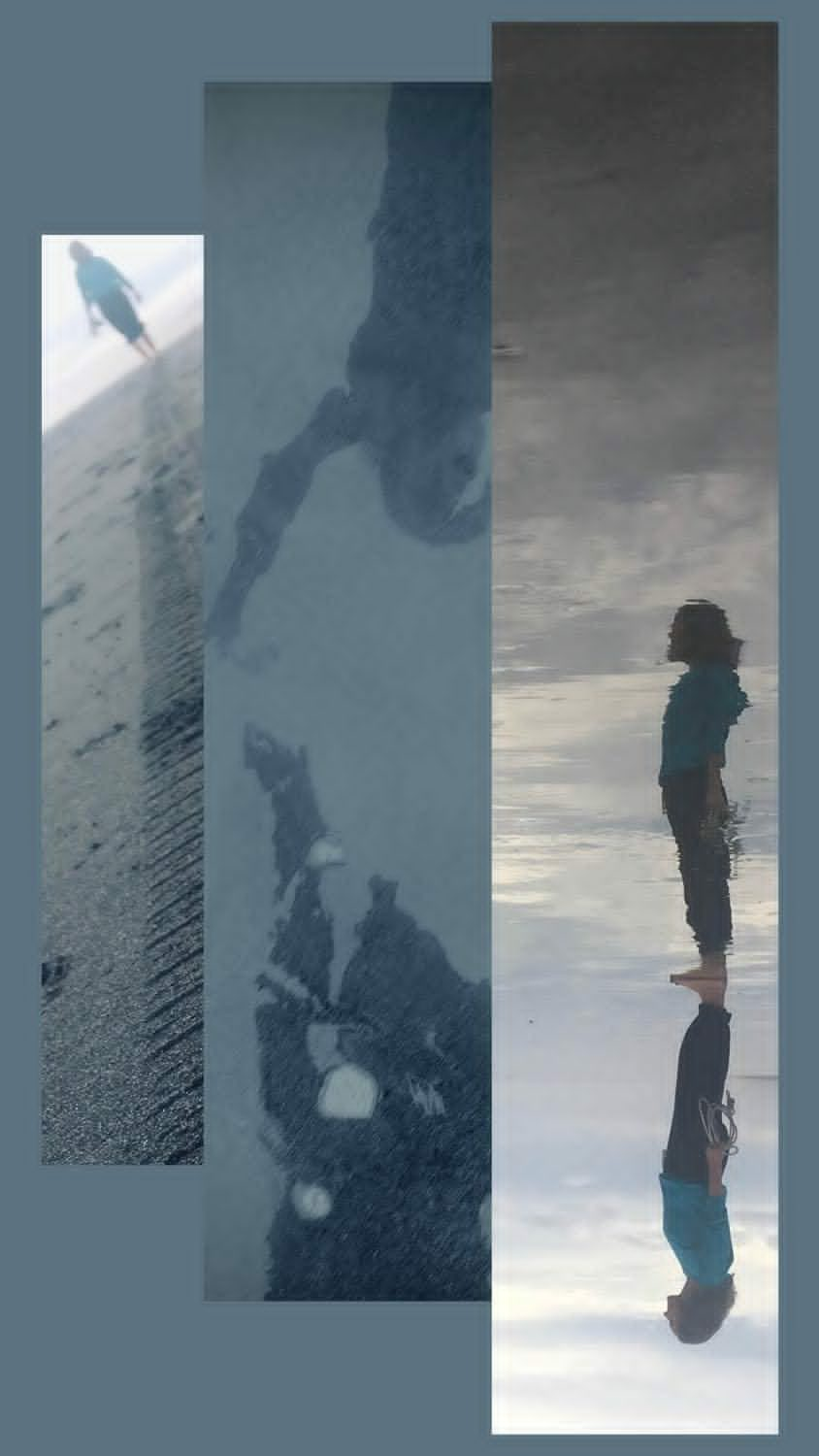 Te Kahariki Waitai – 15 – Otaki
I loved the mentor and the environment she created. I really enjoyed having a purpose for my photos, like I take lots of photos but this cause has given them a background story. I want people to be able to feel my images. I feel like I have learnt a lot about how to achieve that during this course.

What some of the teachers have had to say?
Increase sector sustainability and resilience

We give the next generation of talented visual storytellers tools to develop their craft and their own personal resilience...therefore supporting the resilience of the future creative sector as a whole.
Society is teaching our youth to be consumers...we are teaching them to think critically and become powerful creatives.
Click Happy is a bridge between creative industry leaders and rising talented visual artists.
We provide an nationwide layer of support for young visual creatives.

Commercial opportunities are increased

Students are supported to develop creative leadership and teamwork skills so that they can be assets on innovative creative teams.
Photography and Impact Marketing Skills are developed making them assets in the creative workforce.
Our program can be packaged and licensed overseas, and can be sold to adults to underwrite our work with youth in NZ.
Our program teaches critical thinking, teamwork, emotional fluency, creative thinking skills all skills that have been identified as critical skills in the workforce of the AI future.

Access and participation are improved

We specifically seek out and develop talent in the most underrepresented demographics in our current film and TV sector.
We are a national program that connects youth from all across the country including remote rural settings.
We focus on decile 1-5 schools to provide greater opportunities for participation across the country.
We have in partnership built a Te Reo message board of our program and with funding can fully develop an entire Te Reo Click Happy.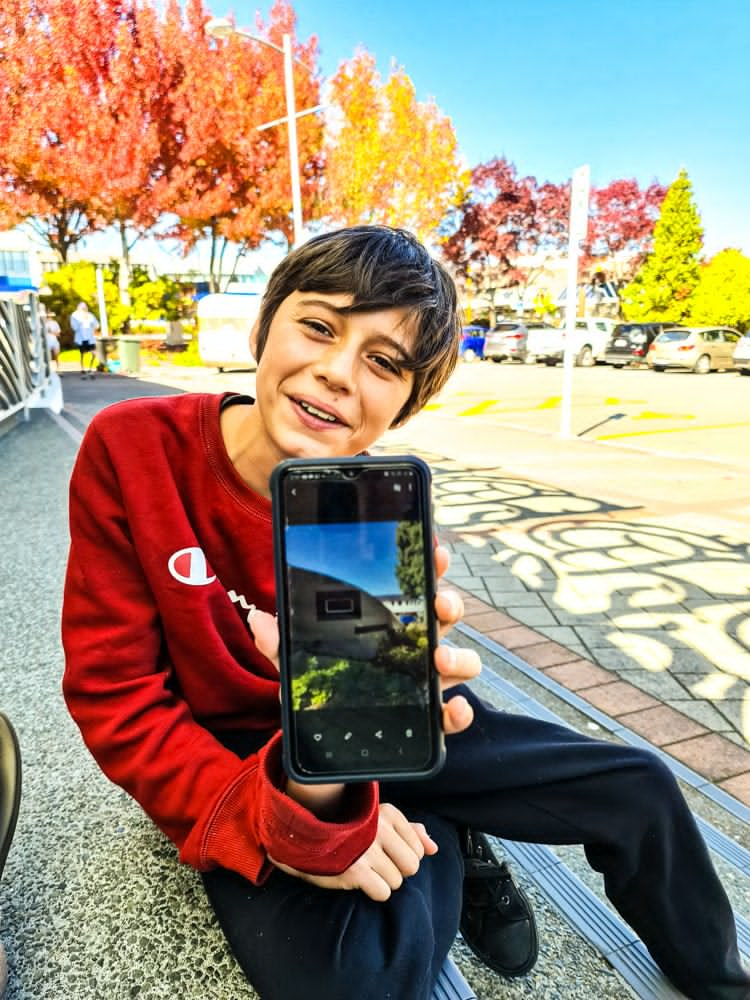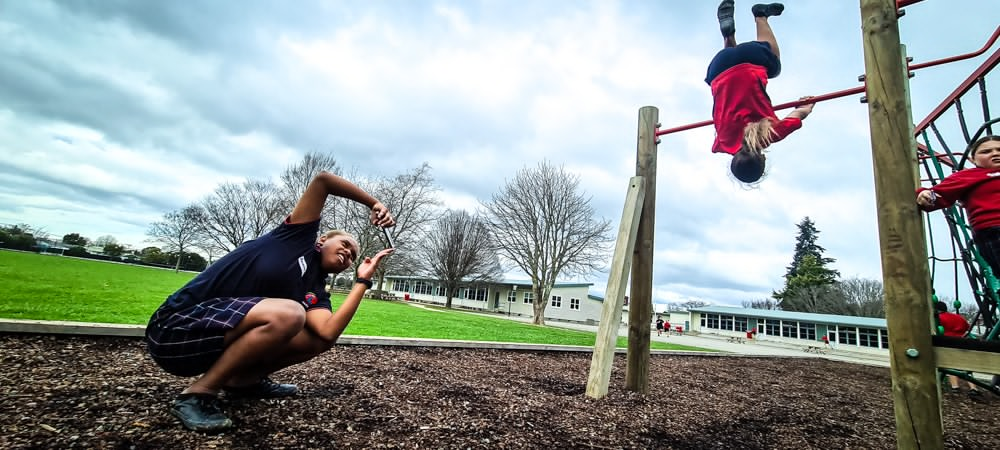 Frequently Asked Funder Questions
Does the world really need more photographers?
It needs visionaries that can see the world differently than it is currently experienced.  It needs people who are well practised at turning ideas into physical reality.  It needs doers who are grounded in ethics and who have an open mind.  It needs unblocked compassionate creatives.   Photography is a brilliant bonus and it is a transferable skill that works in many different career paths.  But photography is just the tool that is used to get to the real guts of what we are teaching.  Which really is how to be self-reflective and learn to identify our blocks to creative success and take action to remove them.   But could you imaging trying to get a tween to go to a class called "Becoming Self-reflective?"  It would never happen, which is why when we started the first program at Manurewa intermediate and Upper Hutt, the youth quickly told us what was cool and would be engaging for them and photography was the key to many of their hearts...so we start there and build a relationship with them and find out what their dreams are and teach them techniques for how to achieve them.   And if they plan on being a world-class photographer then absolutely we will show them the path.  But Taylor today told me he wanted to be a quantum physicist and I showed him the same technique for how to get there, definite purpose, clarity of vision, emotional engagement, grit, and a pinch of serendipity.  It's what you focus on (did ya get the pun?)
Isn't cellphone photography kind of encouraging that narcissistic selfie mentality?
Nope.
Not the Click Happy version.  Because the youth are taught self reflection, looking deep inside, under the skin to what matters in their hearts.  They are taught how to identify where they may be creatively and emotionally blocked in seven areas and then given tools to correct those blocks.   Essentially creating the opposite of mindless surface obsession.  Think of more like a selfie compassion class.   And who doesn't need more self reflection and self compassion?
Ultimately it is a incredibly accessible tool to teach grit.  We give them difficult photographic challenges that not only increase their technical and artistic skills but they also teach them a great deal about how to develop personal grit.
Click Happy = Less checked out consumers and more compassionate connected creators
How have you funded all of this growth up until this stage?
With a great deal of grant writing but a lot more volunteer time of deeply committed volunteers.
It was all volunteer until 2021 where the work became so big that it could no longer be done as a side project and in order not to lose the house we had to find funding to cover a salary.  Craig and Mandi both shared that part-time salary and did double full-time roles for it in 2021.  We now have brought on Rangimarie as our 15 hour a week admin assistant to help with connecting with schools around the country.
We currently have sourced just over 100k in grants mostly derived from our growing number of COGS regions (now 24 regions), Creative Communities Grants, and Lotteries funding.  We have shown that communities are willing to invest repeatedly now in our projects after seeing what benefits it brings their youth.
Our wonderfully amazing brilliant funders & sponsors
Funders & Sponsors 2020/2021/2022/2023

Far North
Rodney North Shore
Waitakere City
Manukau
Papakura Franklin
Kirikiriroa / Hamilton City
South Waikato
Rotorua
Tongariro
Hutt Valley
Wellington
Central Otago
Coastal Otago / Waitaki
Wairarapa
Kahungunu Ki Heretaunga
Tamatea / Tamaki-Nui-A-Rua
Great Barrier
Manawatu / Horowhenua
Whanganui / Waimarino / Rangitikei
Auckland City
South Taranaki
Marlborough
Mataatua
Whangarei / Kaipara

Invercargill
Henderson
Kaipatiki
Masterton
Manukau
Waikato
Hamilton
Wellington
West Auckland
Papakura
North Shore
Waitomo
Rangitīkei
Dunedin

And Youth Librarians! We had no idea how amazing these community treasures are until recently! Thank you to all of the Youth Librarians who have seen the beauty in the project and have invited us to bring it to their region and who are helping to spread the word. You have halved our work and quintupled the number of youth who get to experience this program. What gifts!
Innovation Application Page
Updated on 2022-01-19T22:09:11+13:00, by Mandi.